Community
Our Statement on Diversity, Equity, and Inclusion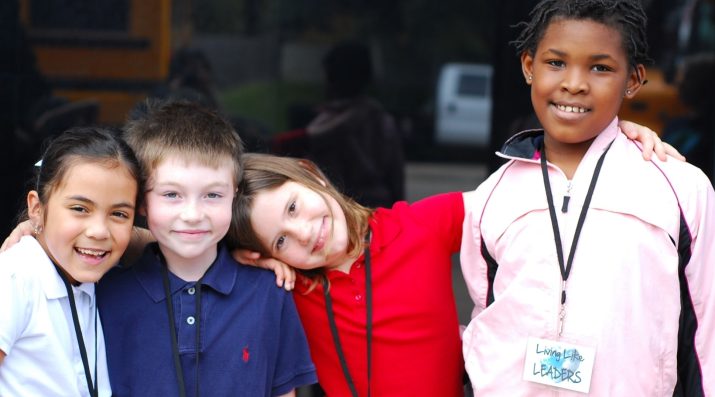 At NGLC, we believe that deep, powerful learning is paramount for all students. We are committed to helping educators and communities reimagine schools to prepare every student, regardless of background, to thrive in a diverse and rapidly changing world.
To do this well, we must acknowledge that the nation's public education system was designed primarily for white and affluent children, and its purpose was largely to foster cultural assimilation rather than facilitate deep learning. Today, this system continues to perpetuate historic oppression, particularly along lines of race and social class. It is therefore incumbent on us to demand and catalyze equitable and student-centered design not only to enable every child to thrive, but also as an essential means of advancing social justice. We must be intentional about how we collaborate with our partners, especially educators and communities, to dismantle oppression in our own systems and supports.
To live out our intentions related to diversity, equity, and inclusion:
We continuously challenge ourselves to be a diverse, equitable, and inclusive organization that will not recreate the institutional bias we work to disassemble. We will acknowledge and understand our identities, confront our own implicit biases, actively challenge our individual and organizational power and privilege, and be attuned and responsive to the needs of our community first, and then each other.
We provide our members with the tools and capacity to embed diversity, equity, and inclusion within their own organizations in a way that defies the systemic vestiges of social oppression. We will provide events, experiences, services, and programs that are easy to access and representative of the varied cultural contexts of the communities and students our members serve. We will create, curate, and use high-quality resources that showcase the rich research and thoughtfulness of professionals from diverse backgrounds. We will support our members in prioritizing inclusion and equity, providing disproportionate support and opportunities to those students and communities that need it most.
Learn more:
Challenge: Designing for Equity
How can next generation learning advance educational equity? The challenge of Designing for Equity is making equity an explicit goal and keeping it central to each design choice and next gen learning practice.
Toolkit: Designing for Equity in Next Generation Learning
NGLC collaborated with partners to develop this toolkit, a collection of tools that next generation educators have used to develop an equity lens in professional learning, organizational growth, school culture, and next gen learning design. Use the toolkit to create a new narrative in your schools, to actively and thoughtfully design for equity.
Remote DEI Toolkit
NGLC collaborated with six other education organizations as part of the Remote DEI Collective to develop the Remote DEI Toolkit, a guide designed to help remote organizations explore diversity, equity, and inclusion (DEI). The toolkit provides actionable insights and strategies to help remote organizations grapple with their challenges and craft a thoughtful strategy for DEI in a virtual setting. We continue to participate in the Remote DEI Collective to learn together, advance our DEI goals, and create a DEI-centered work culture.
---
Photo courtesy of Montessori For All in Austin, TX.