Technology Tools
Active, Self-paced, Data-driven Learning Leads to Stronger Student Outcomes
October 7, 2014
Topics
Competency-based Education
Personalized Learning
College & Career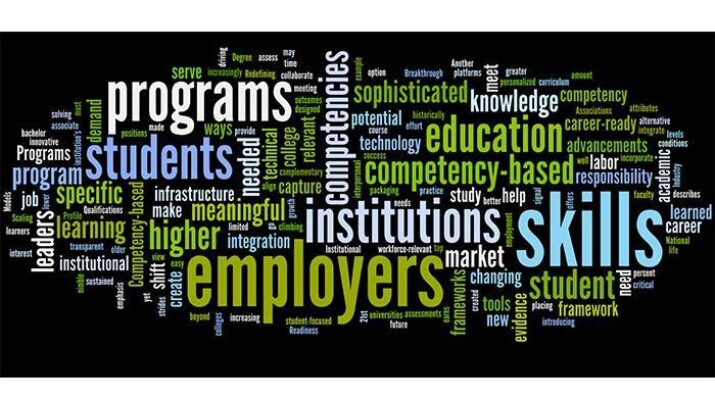 Technology Tools
Technology Tools
Educators often take advantage of educational technologies as they make the shifts in instruction, teacher roles, and learning experiences that next gen learning requires. Technology should not lead the design of learning, but when educators use it to personalize and enrich learning, it has the potential to accelerate mastery of critical content and skills by all students.
Learn More
Student success innovations that require active, self-paced, data-driven learning can lead to stronger outcomes.
"U Do the Math requires a change in student culture, because [students] are required to work during class. Outside of the classroom, students go to the math lab for individual assistance. While this increase in engagement is uncomfortable for many students at first, they like the approach once they become used to it. Many students take control of their learning, completing multiple courses in one semester."
—John Squires, Chattanooga State Community College
The above quote from John Squires exemplifies one of the seven lessons we unearthed from NGLC's higher ed tech innovation grants:
Design student success innovations with active, self-paced, data-driven learning.
That is, consider tech-enabled solutions that replace lectures with more active learning methods—where students engage directly in the learning process—and with mastery learning components—where students prove subject matter proficiency before advancing further in the course. Also consider solutions that provide instructors with information about student progress and risk status.
Why? SRI International, the external evaluator of the grant recipients, reported that these features were associated with stronger student outcomes and were prominent in the higher ed tech innovation projects that had the greatest positive effects on student outcomes.
How? Here are a few ways to deploy technology in courses and student supports with the goal of helping students learn more actively and manage their own academic progress:
Online virtual labs enable students to conduct experiments remotely anytime/anywhere (see NANSLO from WICHE)
Supplemental online podcasts and videos, computer-generated games, and virtual environments enhance students' subject mastery (for example, MEIBL from Abilene Christian University and simSchool from the Association for the Advancement of Computing in Education)
Online course modules allow students to progress though courses at their own pace, advancing to new content as they prove subject mastery through online testing (see U-Pace from the University of Wisconsin–Milwaukee)
Early alert systems use data to identify and alert academically struggling students, intervening with tailored feedback and support (two examples are eAnalytics from the Iowa Community College Online Consortium and E2Coach from the University of Michigan)
Case in Point: Chattanooga State Community College's U Do the Math
The U Do the Math project used these active, self-paced, data-driven design features to positively impact developmental math programs at Chattanooga State Community College (TN), the University of Hawaii Maui College, and Jefferson Community and Technical College (KY). The course model provides resources in an online environment; students solve math problems in class and at a central computer lab; and courses are arranged in online modules of content and quizzes.
With U Do the Math, the role of instructor shifts from lecturer to learning partner as the instructor works together with students as needed. Students progress at their own pace, retaking tests until they prove subject mastery, and then advance to the next module.
The project's continuous course enrollment allows students who complete a developmental math course to move on to the next one immediately rather than when the next term begins.
U Do the Math had a definite impact on student performance. SRI identified U Do the Math as one of eight projects with statistically significant positive effects.
Since the intervention was implemented, Chattanooga State has experienced a 44% increase in students exiting developmental math into college-level courses.
Low-income students performed at nearly identical levels when compared to all students.
In addition, Chattanooga State and University of Hawaii Maui College reduced the number of courses in their developmental math sequences from three to two, thus speeding the route to graduation.
The project team believes that in the long-term, streamlining of course sequences combined with the redesign and modularization of the curriculum will result in increasing numbers of students entering college-level math (and sufficiently prepared to do so) at each of the colleges.
Read the U Do the Math grantee profile to learn more about the course's design, associated outcomes, and where it's headed next (into Tennessee high schools).
Next week, I'll share how grant recipients worked with and supported the instructors adopting their innovations.
--
This is the fourth post in a series on technology-enabled innovations designed to promote student success. Read the first post and view the infographic summarizing the findings from NGLC's first wave of grantmaking. All findings are drawn from an external evaluation conducted by SRI International as well as grant recipients' results and observations.