Why Schools Need to Change
Announcing our New K-20 Series: Where K-12 and Higher Ed Meet
December 9, 2016
Topics
Student Success
Leadership
College & Career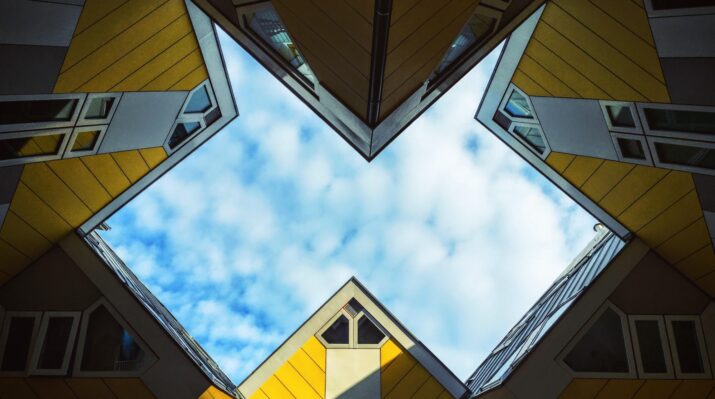 Why Schools Need to Change
Why Schools Need to Change
Today's learners face an uncertain present and a rapidly changing future that demand far different skills and knowledge than were needed in the 20th century. We also know so much more about enabling deep, powerful learning than we ever did before. Our collective future depends on how well young people prepare for the challenges and opportunities of 21st-century life.
Learn More
The realms of K-12 and higher education share many similarities in their mission and vision, and offer countless opportunities for collaboration, critical analysis and dialogue.
Unlike a relay race, there's no coordinated hand-off between secondary and postsecondary institutions, where students are shepherded into the next phase of their academic career and educators on both sides have a meaningful (albeit brief) exchange.
The realms of K-12 and higher education share many similarities in their mission and vision, and offer countless opportunities for collaboration, critical analysis and dialogue. Rather than consider the two areas to be silos, we aim to identify the areas in which they stand to learn from one another, ultimately enabling educators, administrators, and technologists from 'both sides of the fence' to serve as force multipliers toward student success.
This is why we're establishing a new series that reflects on a variety of areas—both emerging as well as established—in which K-12 and higher education appear to be at a confluence.
Co-curated by Malcolm Brown, Director of EDUCAUSE Learning Initiative, and Kristen Vogt, Knowledge Management Officer for Next Generation Learning Challenges, this new series will include in-depth interviews, expert insights and original content from guest bloggers.
The EDUCAUSE team originally created the Transforming Higher Ed blog column to provide readers with regular contributions examining trends and current issues in teaching, learning, advising, student success, and innovation. Guest contributors who are thought leaders in transforming education, learning technologies, change management and institutional leadership as well as EDUCAUSE staff have a platform in which to pose critical questions, share valuable lessons learned, and contribute actionable insights.
As learning methodologies, tools and environments are evolving rapidly to suit 21st century students' needs, determining the optimal processes, policies and technology to support them falls on the shoulders of academicians, administrators and IT staff.
When embarking upon any new project of this scope, there are more questions than answers.
In what aspects can K-12 teachers and school leaders provide perspectives that could move university-level initiatives forward?
How can college professors better understand the challenges of student preparation and college readiness?
Where do student needs, assessment capabilities, curriculum design and institutional management intersect?
Plans are in the works to investigate how digital badging is implemented and viewed within schools and universities, as well as how lifelong learning can be reflected in an evolving academic transcript. We'll look at the benefits (and potential drawbacks) of competency-based education designed for students of various ages and skill levels, and will showcase examples of learner experience design from elementary schools through graduate programs.
Stay tuned: in the coming weeks and months, we look forward to building out this series, but we recognize that it won't be as worthwhile as it could be without your support. What can you do? Submit topic ideas, write a guest blog, or offer your perspective. Help us to bridge K-12 and higher education in new and exciting ways.
We're counting on you to participate and share, and can't wait to see what takes shape.