New Designs for School
Building a Culture of Revision, Reassessment and Reflection in Pursuit of Mastery
June 20, 2018
Topics
Learner Agency
Student Success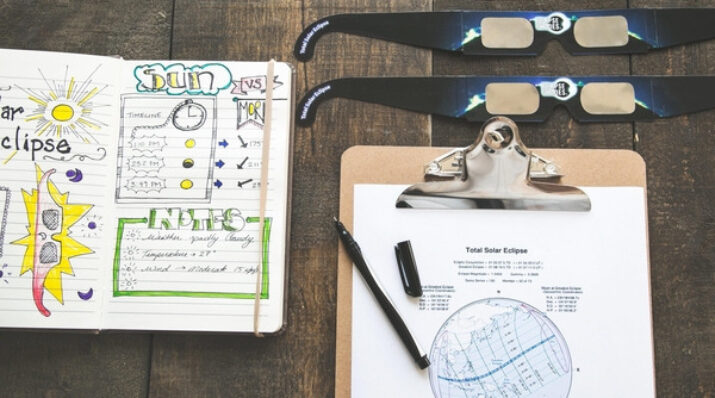 New Designs for School
New Designs for School
We've all had the experience of truly purposeful, authentic learning and know how valuable it is. Educators are taking the best of what we know about learning, student support, effective instruction, and interpersonal skill-building to completely reimagine schools so that students experience that kind of purposeful learning all day, every day.
Learn More
Because education is about the learning process and academic standards, we need to create classrooms that value the principles of revision, reassessment, and reflection.
Every educator knows that learning is an infinitely long journey, one where the most powerful growth occurs after students encounter challenges along the way. When students understand content quickly, it is not necessarily indicative of great teaching or high levels of learning; it actually may be a warning sign that the coursework is not challenging enough.
However, classrooms have become accustomed to valuing speed over mastery. We have shifted our attention from authentic understanding of content to sheer volume of material consumed. The traditional classroom model pressures the teacher to keep moving forward to Lesson 2, even if some students have not mastered the skills and content of Lesson 1. The consequence is that teachers reward students for completion so that they can travel through the material at a predetermined pace designed irrespective of their specific needs. This results in students equating completion with mastery, a falsehood that leaves them poorly prepared for college academics and workplace expectations.
It is time to revisit the true value of an education and remind ourselves that education is about the learning process, not academic standards. Educators need to work toward building learning environments that only grade students on mastery of content. To do so, we need to create classrooms that value the principles of revision, reassessment, and reflection.
Revision
Mastery based grading is only useful when we allow students to revise their own work. When we give a student a grade and tell them it is unchangeable, we send the message that their learning has stopped and their growth is limited. The most transformative learning occurs when students revisit their own mistakes. It allows students to conduct a self-directed error analysis and then make the appropriate adjustments that move them towards mastery.
Moreover, revisions provide a space to engage in data-driven small group and individual instruction that successfully targets students' needs and addresses critical skill gaps. For example, when students turn in work in my class, they know they will most likely get it back for revisions. Very rarely does a student exhibit mastery on their first attempt, which is expected. In the traditional model of teaching, students would simply move on to the next skill, skipping over the richest part of the learning process.
Reassessment
Part of reimagining classrooms requires rethinking how we assess student learning. Assessments are often perceived as a punitive experience for students. They get one attempt to answer a series of questions, and their results can have a detrimental impact on their grade. But educators are here to elevate, not to punish. Assessments should instead be reframed as opportunities for students to showcase their excellence.
When mastery is not achieved, the student should be awarded the time and space to reevaluate their errors. When the student is ready, they must be given another opportunity to convey their understanding. This process continues over and over again until the student achieves full mastery, which builds persistence and shows them how to strive for excellence.
Reflection
Students experience enduring growth when they reflect upon their own learning. Those who discover how to navigate the learning process effectively gain valuable skills that can be applied outside the confines of a single classroom. To ensure that those skills are retained, students must engage in consistent metacognition. At the conclusion of each unit of study, my students reflect upon their ability to take ownership of their learning and progress towards mastery. The bulk of this reflection focuses on what they have done well, which helps them recognize the behaviors and mindsets that lead to success.