New Designs for School
Competency-Based Education: Faculty Goals and Student Grades
March 12, 2015
Topics
Competency-based Education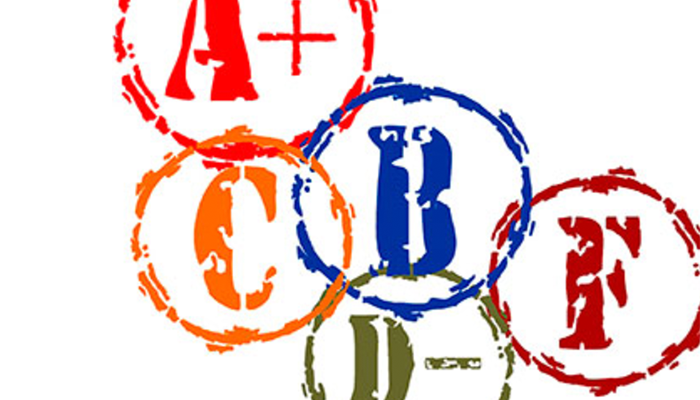 New Designs for School
New Designs for School
We've all had the experience of truly purposeful, authentic learning and know how valuable it is. Educators are taking the best of what we know about learning, student support, effective instruction, and interpersonal skill-building to completely reimagine schools so that students experience that kind of purposeful learning all day, every day.
Learn More
Two insights from the ELI Annual Meeting are helping me think about how to proceed at Western Kentucky University: faculty goals and student grades.
I'm working with the faculty in my department at Western Kentucky University to develop a competency-based bachelor's degree program in Advanced Manufacturing. In a recent meeting of breakthrough model institutions—NGLC grant recipients and Breakthrough Models Incubator participants got together at the ELI Annual Meeting in Anaheim last month—I was struck by two insights that are helping me think about how to proceed at WKU: faculty goals and student grades.
Faculty Goals
At the meeting, Bryan Setser of 2Revolutions shared a 3x3 matrix and explained that everyone should have three goals and three metrics to measure them. As department chair, my role is to lead faculty through the development of the competency-based program. During this exercise, I wondered what the 15 faculty members of my department would put as their top three objectives. I believed none of them would list competency-based education (CBE) in their top three, but it's my #1 goal.
Why is it #1 for me? CBE is vital for programs like ours. We have a shortage of an educated workforce, and industry will have to decide whether to stay in the state or go somewhere else. CBE will help us maintain industry within the state of Kentucky.
When I returned to WKU, I asked this question during a department meeting. The faculty listed everything from individual research projects, lecture series, an international exchange program, publishing, and grants. No one mentioned CBE. All of their goals are the kinds of goals you would want faculty to have; there wasn't anything wrong with them, but they aren't CBE. One of the issues that we at public institutions face when we get into CBE is that the "regular job" of tenure-track faculty is keeping them from going toward an innovation in teaching and learning. It's not on their radar.
Let me be clear. My faculty are all in. They understand the need for CBE; it's just a matter of priorities and time. My faculty are asking, "If I do this, what goes away?"
We have a team of six faculty members who are working on CBE development. Based on Setser's advice, we've scheduled bi-weekly meetings to set goals for ourselves, working with course developers. We're going to create a project manager role—someone outside of our department to develop a timeline and hold us responsible. I'd also like to create a faculty learning center with my core team and our university's Center for Faculty Development to get CBE out in front of our faculty, to put it on their radar.
Student Grades
One of the things my department has been struggling with for the last two or three months is grades in CBE. Does grading have to be binary, meaning a student either meets the competency requirement or does not?
As faculty at a public institution, we are concerned about students' ability to easily transfer to other institutions or attend graduate school. Without grades on a transcript, this ability is minimized.
We have heard of a few different options, but none of them seem to really work for us. Our initial thought was to create a binary system where students must meet the competency level; if they don't, then they need to keep working on it until they do. We were concerned that it would appear the same as an A or an F on a transcript. This model just doesn't fit where universities are today. Hopefully, graduate schools and other universities will find a way to recognize CBE mastery, but until that time, we need a system that allows our students to continue their education.
We heard about an 80/90 principle where grades were differentiated if a student achieved 80 percent or 90 percent of the competency. But that didn't feel right either.
At the meeting in Anaheim, I was sitting at a table with Fred Hurst and Rebecca Garrett from Northern Arizona University talking about assessment in nontraditional programs. Rebecca shared NAU's approach to grading, and I knew that it would work for us. In NAU's Personalized Learning degree, students must achieve 86 percent for "competency;" 94 percent is "mastery." If a student reaches competency, they have the choice to strive toward mastery or move on to the next learning unit. I like this. It sets a higher standard for competency than the 80/90 approach and gives a student something to strive for.
We want students to get good jobs after our degree, but we also want some of them to get a higher degree, become faculty themselves, and keep this thing going. Who better to lead CBE than someone who went through it?
A Final Comment on Faculty Involvement
At meetings like this, I often see very few faculty members. We need to increase faculty involvement in CBE conversations, especially those who teach in more traditional universities. It's the only way for CBE to succeed.