New Designs for School
Design Thinking Infiltrates K-12 Education
July 23, 2015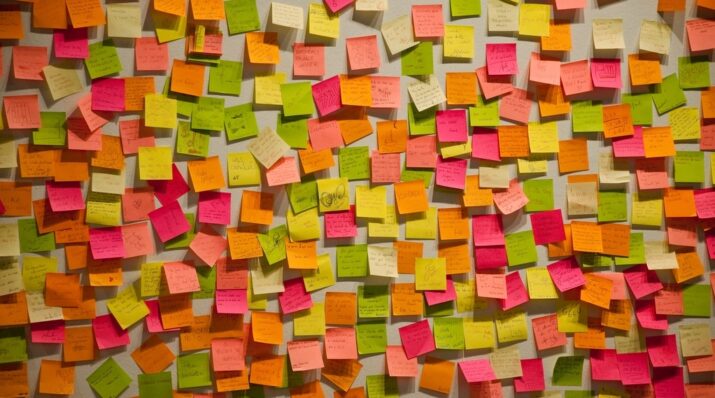 New Designs for School
New Designs for School
We've all had the experience of truly purposeful, authentic learning and know how valuable it is. Educators are taking the best of what we know about learning, student support, effective instruction, and interpersonal skill-building to completely reimagine schools so that students experience that kind of purposeful learning all day, every day.
Learn More
An emerging K-12 pedagogy, design thinking means coming up with practical, creative solutions to current problems, with the intent of an improved future result.
As education continues to evolve, many are looking outside the traditional classroom for new pedagogies to inform their instructional practice. One of these more recent schools of thought is design thinking: coming up with practical, creative solutions to current problems, with the intent of an improved future result.
Design thinking has been made famous by IDEO, a design firm that has taken the design thinking approach to create and innovate new products, services, spaces and interactive experiences. They have worked with education products and communities on a number of projects including redesigning online learning experiences, creating learning labs and even designing entirely new school programs.
Higher Education's Torch Bearer
Leading the charge of design thinking in higher education is The d. School at Stanford University. Their mission is to prepare future innovators to be breakthrough thinkers and leaders. This change is occurring through their use of design thinking to inspire multidisciplinary teams, foster radical collaboration (between students, faculty and industry) and tackle big projects. The d. School at Stanford has also developed a collection of digital resources for those interested in using design thinking in their curriculum and instruction. The K12 Lab has a complete resource guide that includes pedagogy, professional learning opportunities, projects, mentor resources and more.
K–12 Early Adopters
The Nueva School, a private school in Hillsborough, California, was one of the first schools in the nation to incorporate design thinking into their curriculum. The school uses design thinking with students pre-K through 12th grade.
The school's Nueva Design Thinking Institute, which includes two design labs and an ongoing partnership with IDEO, has demonstrated that design thinking truly transforms the educational experience for students, according to Director Kim Saxe.
"Students learn to be more fearless, more cognizant of others' needs and to expand their networks all at the same time through design thinking," Saxe said. "Lots of people talk themselves out of things or let others talk them out of things. Design thinkers learn to push through that."
In a relatively short time, Saxe has seen students start nonprofits, companies and collaborations with global experts. Indeed, Nueva eighth-graders complete a yearlong project based on a personal passion of theirs called the Recital Project, according to Saxe, while high school students now work on multiyear and multidisciplinary endeavors called Nueva Quests.
Brand New High School Opens With Design Thinking Foundation
Newcomer Design Tech High School in Millbrae, California, is founded on the principles of design thinking. Although in its first year (with only 140 ninth-graders), there is already a strong foundation of design thinking in all aspects of both the curriculum and culture of the school. This is according to Nicole Cerra, the school's director of curriculum and instruction. All students and staff have to take and/or teach at least one Design Lab course.
Students at Design Tech have already collaborated with staff to develop their own progress reports, design their own classrooms and even create their school mascot. Cerra notes that it is this level of student voice and ownership that makes the school's design thinking curriculum and culture come alive.
"Moving from prototyping to actually creating a project or service is the real skill students need to learn. Our mission is to develop innovators," she said.