New Designs for School
Design Thinking, NGLC Style
April 23, 2014
Topics
Design Thinking
College & Career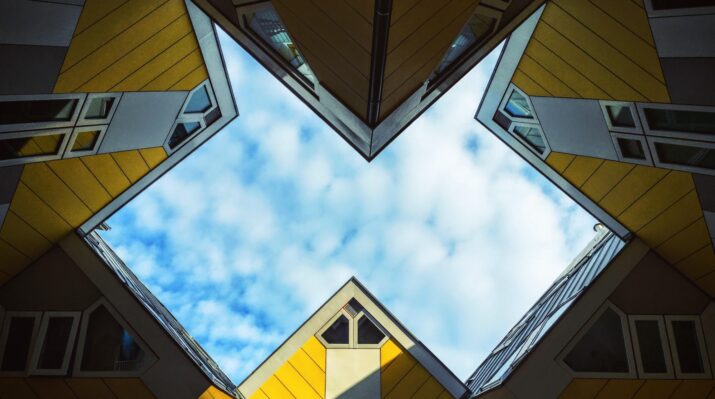 New Designs for School
New Designs for School
We've all had the experience of truly purposeful, authentic learning and know how valuable it is. Educators are taking the best of what we know about learning, student support, effective instruction, and interpersonal skill-building to completely reimagine schools so that students experience that kind of purposeful learning all day, every day.
Learn More
Educators are devising new solutions to the most intractable problems in K-12 and higher ed—and design thinking puts students at the center of the process.
Design thinking is a strategy for problem solving, which is what innovation is all about, isn't it?
Next week, I will facilitate a session at EDUCAUSE Connect: Baltimore called Using Design Thinking to Help Your Campus Consider a Breakthrough. There are two core features of design thinking that my session will center upon, and these apply as much to K-12 as they do in higher ed:
Design Thinking
Is human-centered
Emphasizes iteration over perfection
Human-Centered
As educators, we help students recognize and meet their potential, preparing them for life, career, and civic participation. Education is inherently human-centered.
NGLC grant recipients and participants in two NGLC institutes, the Breakthrough Models Academy and Breakthrough Models Incubator, are devising new solutions to the most intractable problems in K-12 and higher education. And design thinking puts students right at the center of that process.
How? Design firm IDEO, located in Palo Alto, California, puts it this way:
Design thinking is a deeply human process that taps into abilities we all have but get overlooked by more conventional problem-solving practices. It relies on our ability to be intuitive, to recognize patterns, to construct ideas that are emotionally meaningful as well as functional, and to express ourselves through means beyond words or symbols. Nobody wants to run an organization on feeling, intuition, and inspiration, but an over-reliance on the rational and the analytical can be just as risky. Design thinking provides an integrated third way. (http://www.ideo.com/about/)
We recognize that problem-solving should focus on the "user"—the very people affected by the problem. But through IDEO, which worked closely with the 2013 Breakthrough Models Incubator cohort of institutions, we are discovering strategies for involving students (education's "user") in authentic ways—right from the very start of defining the problem to solve:
Listen to students as they define the problem from their perspective
Build empathy for the experience of students
Observe not only what students say but what they do, not only what they think but what they feel
Iteration over Perfection
I know that I like my work products to be perfect before I share them with others. But who defines perfect? Rather than creating a "flawless" solution (even one designed in a human-centered way) and rolling it out at scale, the design thinking approach involves first creating rough prototypes of possible solutions that can be tested by users, enabling immediate feedback. This way, you can iterate your way to a solution that really works for the user within a shorter timeframe. The Stanford d.school (aka the Hasso Plattner Institute of Design at Stanford) describes the benefits of iteration:
Experience is measured by iteration: students run through as many cycles as they possibly can on any project. Each cycle brings stronger insights and more unexpected solutions. (http://dschool.stanford.edu/ou...)
The use of iteration is reinforced by the Lean Startup, an entrepreneurship-based movement to spur innovation. Summit Public Schools, an NGLC K-12 Breakthrough Models grant recipient, has embraced rapid iteration and short-cycle user feedback—surveys, focus groups, and observing behavior (think one-week cycles, not one-year cycles). Founder and CEO Diane Tavenner describes Summit's evolution to a more personalized learning model through this method in a presentation at the 2012 Lean Startup Conference.

Design Thinking Resources from NGLC
You can access Design Thinking Topics resources on the NGLC website where you'll find a variety of curated resources on design thinking as it applies to next gen learning. For those working in higher education, design thinking is incorporated into the curriculum of the Breakthrough Models Incubator and Breakthrough Models Academy. Be on the lookout for materials from next week's EDUCAUSE Connect session to add to your knowledge base in design thinking for education.