New Designs for School
Developing Mindsets for Next Gen Learning
March 17, 2017
Topics
Social-Emotional Learning
Student Success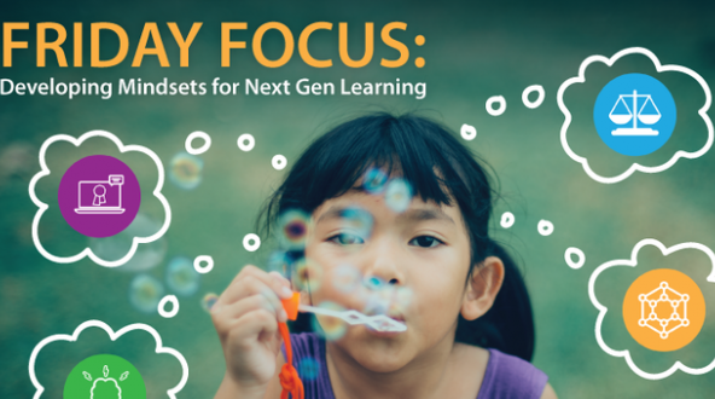 New Designs for School
New Designs for School
We've all had the experience of truly purposeful, authentic learning and know how valuable it is. Educators are taking the best of what we know about learning, student support, effective instruction, and interpersonal skill-building to completely reimagine schools so that students experience that kind of purposeful learning all day, every day.
Learn More
Friday Focus Practitioner's Guide to Next Gen Learning
How mindset contributes to success in learning and beyond. Part 1 of 2.

What does cultivating a mindset for success look like? It certainly varies depending, in large part, on the definition of (student) success. All NGLC schools are invested in ensuring their students can thrive now and in the future. Academic skills and content knowledge play a part, but brain and social science, and common sense, has shown us that success goes way beyond that. Our mindsets—the ways in which we approach and see our world and the attitudes we have about our experiences—are inarguably a huge part of this success.
In a recent playbook by Heather Staker of the Christensen Institute, How to Create Higher Performing, Happier Classrooms in Seven Moves, a team of researcher-educators study what schools can learn from the most successful companies and then how we can apply these learnings as "moves" in our classrooms through a robust pilot. One of the first insights: teach mindsets.
Facebook, for example, "encourages a culture of 'move fast, break things' and 'done is better than perfect.' Although mistakes in the code can cost millions of dollars, Facebook leaders encourage employees to make bold decisions and take risks. When serious errors occur, teams schedule a review meeting—not to assign blame, but to discuss what happened, why, and how to avoid the error in the future." Medallia, another organization studied, emphasizes a growth mindset that's modeled by leaders. "At all-hands meetings, they openly share their mistakes and their plans to fix them."
See the table below for more moves.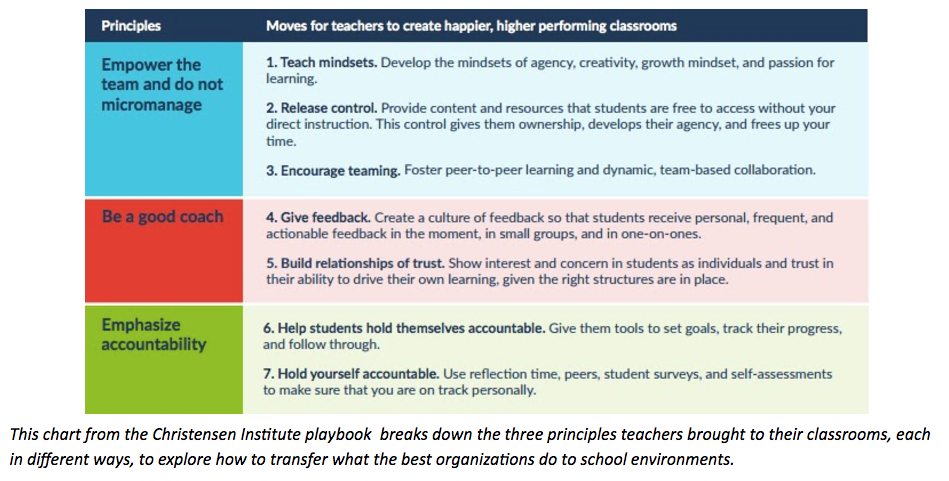 Cultivating a mindset that promotes learning is an important element for success in school and life. Keep reading to explore the evidence behind fostering and supporting the development of a growth-oriented mindset.
Research demonstrates students' mindsets have a direct correlation to learning success. Dig into these studies to learn more: