New Designs for School
Educators and School Developers: Challenges, Lessons Learned, & Success Stories
May 13, 2014
Topics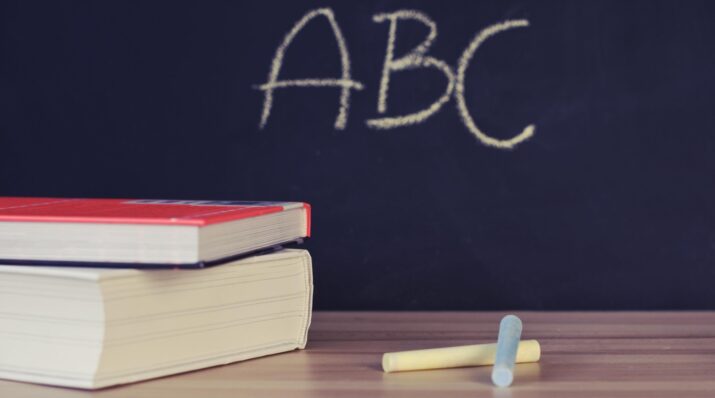 New Designs for School
New Designs for School
We've all had the experience of truly purposeful, authentic learning and know how valuable it is. Educators are taking the best of what we know about learning, student support, effective instruction, and interpersonal skill-building to completely reimagine schools so that students experience that kind of purposeful learning all day, every day.
Learn More
What excites our grant recipients, and what keeps them up at night? We asked, and our grant recipients answered.
What excites our grant recipients, and what keeps them up at night? We asked, and our grant recipients answered. This inside look offers a one-day-at-a-time perspective on the values, challenges, hopes and dreams of the educators who are working to reform and transform education.  
They revealed the most important and enduring value – for their own organizations and for the field – that emerged from their grant work
They reflected on lessons learned and success stories.
They alerted us to under-addressed topics in K-12 and post-secondary education.
They told us, in their own words, what form of support is valued beyond dollars.
What critical value was often repeated? The opportunity to meet with, share, and learn from other grant recipients. This supports one of NGLC's core values: we believe that cultivating a network and community of builders and adopters is a key ingredient to improving student learning and achievement.
Here's what else grant recipients have to say about doing the hard work of changing education:
K-12 Breakthrough Models
"Our teachers have realized that to truly transform learning, we have to bridge the individual gaps in competencies that students have mastered. In order to plan for the future, it is imperative to address past deficiencies. By providing a laptop and home Internet access to all students we have been able to create a true anytime/anywhere learning environment."
–Matt Akin, Superintendent Piedmont City School District
"The Yammer [online] community is extremely valuable both for getting information and for connecting like-minded schools. We've shared resources with other NGLC grantees, had them visit us, asked questions of them, etc.
–Sujata Bhatt Founder/Lead Teacher Incubator School
"We have found that the biggest need is for digital curriculum that is engaging, rigorous, and above all, aligned to Common Core and state/local learning goals. We would also be very interested to see resources for how to think about dynamic staffing, use of space, and use of time; those are areas we're very interested in exploring but seem to be under-addressed right now." *
–Jessica Cohn, Assistant Principal USC Hybrid High
K-12 Tech Innovations
"In addition to building better features and smarter tools, we need to focus on giving teachers support and a sense of community to help them create better learning experiences for students. Workshops and trainings are a critical part of introducing technology to teachers and ensuring usage throughout the school year.
As we observed at the NGLC Capstone Convening, using technology effectively contributes to student learning gains; if teachers do not have a clear sense of how to translate your product into their classroom work, students do not demonstrate positive learning outcomes."
–Erin Adams, Program Coordinator Gooru
"NGLC Wave II provided Classroom, Inc. with the seed funding, the publicity, and the community of like-minded partners that has allowed us to launch a major new initiative to develop engaging, meaningful game-based literacy curriculum for struggling middle schoolers, and professional development for their teachers."
–Jane Canner, Senior Education Advisor Classroom, Inc.
Higher Ed Breakthrough Models
"What do we find most valuable? The current research of grantee colleagues, the informal network created among grant recipients to "just pick up the phone" and discuss challenges (and share successes!), the power of NGLC administrators to obtain access to leading thinkers addressing issues salient to our work."
–Peter McAliney VP Learning Design and Innovation Ameritas Hispanic Pathways
"The ecosystem of academic innovators is really a very small community, which becomes more beneficially interconnected, tight-knit and inclusive as we meet, move and reconnect within the NGLC activities.
The value of these connections cannot be understated when working as a lone (or almost lone) ranger in one's own state, system, institution or department."
–Myk Gam Assistant Vice Chancellor for New Learning Models University System of Georgia KCTCS Direct2Degree
Higher Ed Tech Innovation
"Analytics signal opportunities for intervention. Greater attention needs to be placed on how instructors and institutions can optimally act upon the learner analytics at their fingertips.
Beyond UWM, as a direct result of the NGLC Wave I funding, numerous colleges and universities have adopted U-Pace, where it has led to greater success for their students.
As a consequence of receiving Amplified Assistance, students perceive the instructor has a strong belief in them, perceive control over their learning, achieve more, and show increased persistence in the face of academic challenges."
–Diane Reddy, Professor University of Wisconsin-Madison U-PACE
---
* Some school developers are reimagining physical resources to create breakthrough environments. For more information, see our recent blog post Can Physical Spaces Inspire Innovation?