New Designs for School
Financial Planning for Improved Student Success and Completion
May 14, 2014
Topics
Design Thinking
College & Career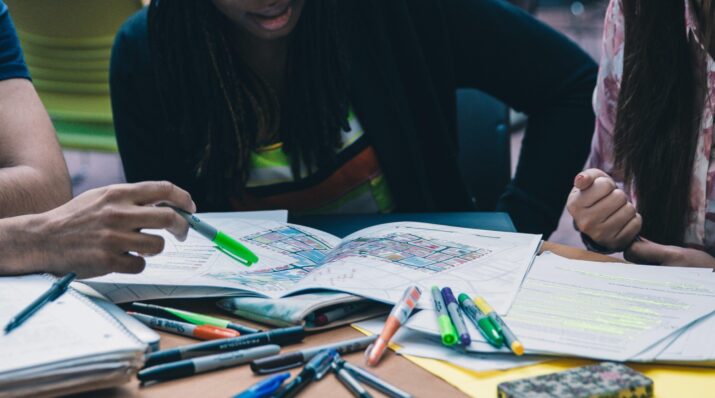 New Designs for School
New Designs for School
We've all had the experience of truly purposeful, authentic learning and know how valuable it is. Educators are taking the best of what we know about learning, student support, effective instruction, and interpersonal skill-building to completely reimagine schools so that students experience that kind of purposeful learning all day, every day.
Learn More
Recently, Austin Peay State University participated in NGLC's Breakthrough Models Incubator. 
The situation is all too familiar—an academic dean or enrollment manager attends a conference and comes back with the perfect student success initiative to increase retention by 10% per year.  
Sounds good, but how do you go about gauging the value of a student success initiative from a financial perspective?  
Recently, Austin Peay State University participated in NGLC's Breakthrough Models Incubator. We were provided an Excel template to help us view our student success initiative through a financial lens. More specifically, we wanted to see if this initiative provided a reasonable return on investment (ROI). The template, developed by Rick Staisloff with the rpkGROUP, has helped enhance our financial focus and allowed us to improve our project management and outcomes assessment.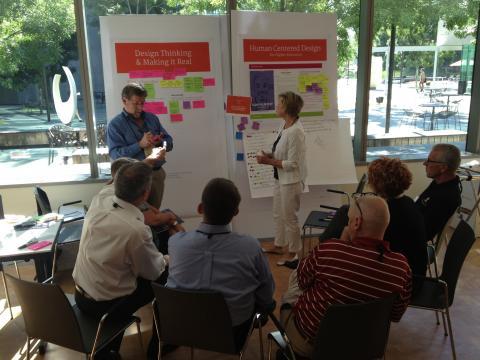 The focus on business models and financial viability in the Breakthrough Models Incubator impacted our team in several ways:

It helped us to improve campus communications.
An effective and easy to understand financial template is an excellent pathway to engage academic leadership in financial conversations, especially about key performance indicators (KPIs). 
Identifying KPIs is critical to determining the success or failure of an initiative. Rather than relying on a "gut" feeling, KPIs allow an institution to perform meaningful outcomes assessment and then make important tweaks to improve and enhance success initiatives. Without KPIs, it is difficult if not impossible to know if an investment is actually generating a sufficient return to justify continuing it. These conversations must occur early in the project planning; it may be the best decision after a comprehensive analysis and assessment to look for another initiative.
It enabled us to enhance our strategic planning process.
This assessment would not have been possible without a proven financial tool designed to measure KPIs using a return on investment perspective.
Anyone who has gone through an accreditation review understands the importance of a well-developed strategic planning process. Knowing that strategic investments provide a realistic ROI is extremely critical given the current focus on higher education finances. Recently, I was asked to use the financial template to evaluate a proposal for a new student retention initiative for Austin Peay. While the initiative would increase retention, it turned out that its ROI was not positive. Consequently, we decided against continuing the investment and instead allocated those resources toward other student success-focused projects. 
It empowered us to deliver SMART outcomes.
As our team began working on our student success initiative in the Breakthrough Models Incubator, it became clear that having SMART outcomes was essential in determining success or failure.
Everyone has heard about SMART goals. I see them not as goals but as outcomes, which must be specific, measureable, attainable, realistic, and timely. The business model template provided easy-to-follow worksheets that helped our team to establish and clarify expected project outcomes. 
Once our team began discussing these outcomes and KPIs, we began to realize how we might tweak our project 'My Future' to achieve an even greater ROI. Our non-financial team members could easily understand how this was an important element moving forward. We have since been looking more closely at our KPIs to ensure we're on track—and by using the financial template, our entire team has been more financially engaged.
Bottom line and lesson learned: unless you conduct a proven financial assessment, chances are you could be investing thousands of dollars in a failing initiative and not even know it. Don't leave it to chance or a "gut" feeling. Assess your initiatives using a financial lens before it is too late.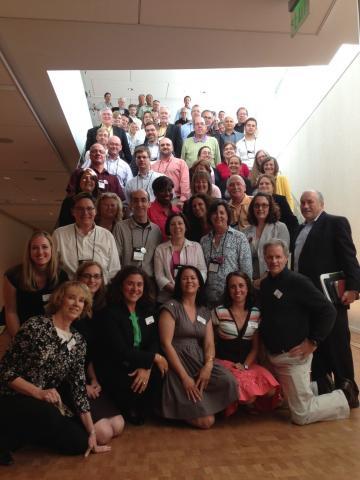 First cohort of the Breakthrough Models Incubator, 2013