New Designs for School
Finding True North: A Joyful Learning Experience at Valor Collegiate Academy
May 21, 2015
Topics
Student Success
School Culture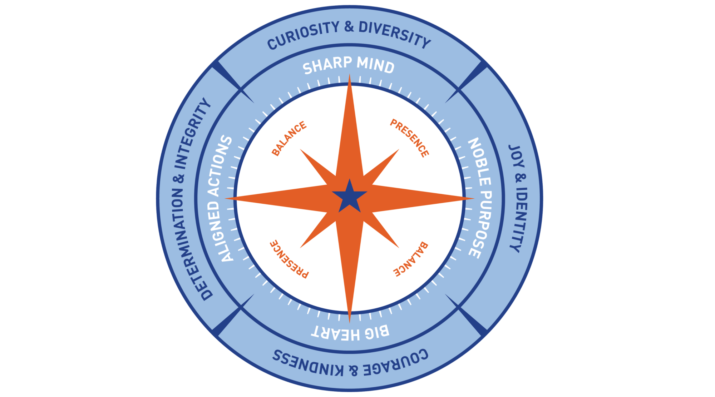 New Designs for School
New Designs for School
We've all had the experience of truly purposeful, authentic learning and know how valuable it is. Educators are taking the best of what we know about learning, student support, effective instruction, and interpersonal skill-building to completely reimagine schools so that students experience that kind of purposeful learning all day, every day.
Learn More
Do you equate your work with joy on a daily basis? One charter school has created just that kind of environment—for its students and faculty.
What comes to mind when you read the words "high performing charter middle school"? Maybe something positive...innovative autonomies? results-driven?...or something a bit sketchier...drill and kill? selective enrollment? boutique-y, not scalable?
How about joyful? Did the word joy come to mind? Yeah, me neither. And, that's exactly what surprised and delighted me about my recent visit to Nashville-based Valor Collegiate Academy.
Well, I'm vouching for this truth in advertising. When you click "why we're unique" on the school's webpage up pops ten "we believe" statements, and yes, "we believe great schools are fueled by joy," is among them. It's also a desired and shared pre-condition for working there.
CEO Todd Dickson explained that Valor seeks to ensure that teacher interactions and day-to-day work is 'palpably positive and joyful.'
"It's important to us to recruit and support excellent teachers," he added. "We see the joy factor as a big part of our retention strategy and defining culture," admitting that they stole a page from Google's handbook: "Happy people do good work."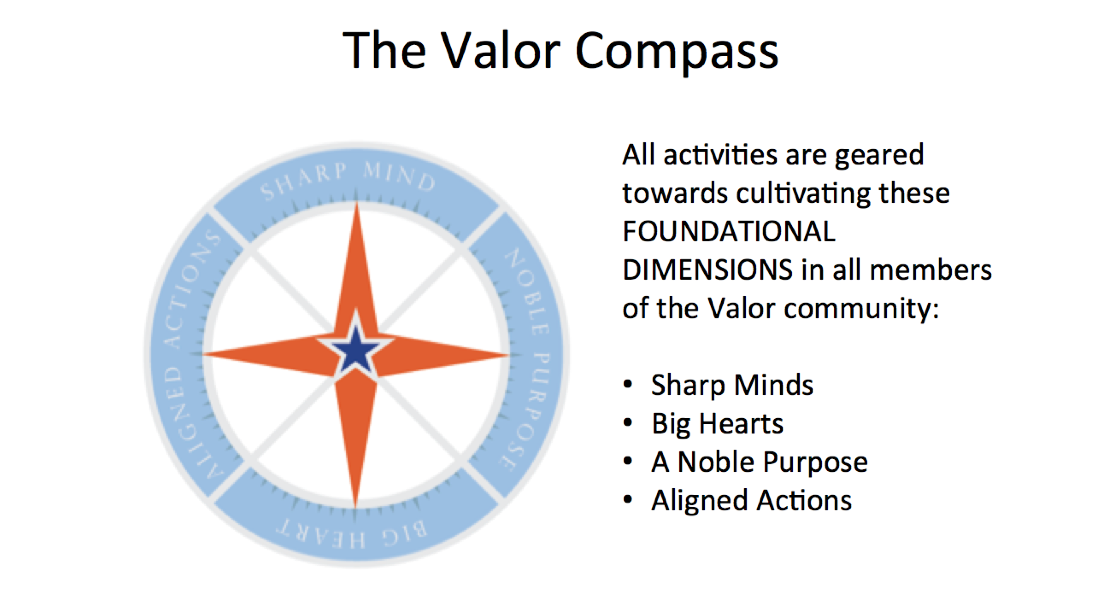 We know that intuitively right? But who does it...really? In this era of mistrusting teachers, wanting more and better results (often with fewer opportunities for support), I'd argue that this represents a refreshingly different approach. Here's a leader who wants to provide support. Staff members have 50 or more days a year dedicated to professional development and co-creating a joyful working and learning environment. A teacher apprenticeship program with Vanderbilt University also aids in Valor's teacher recruitment and development.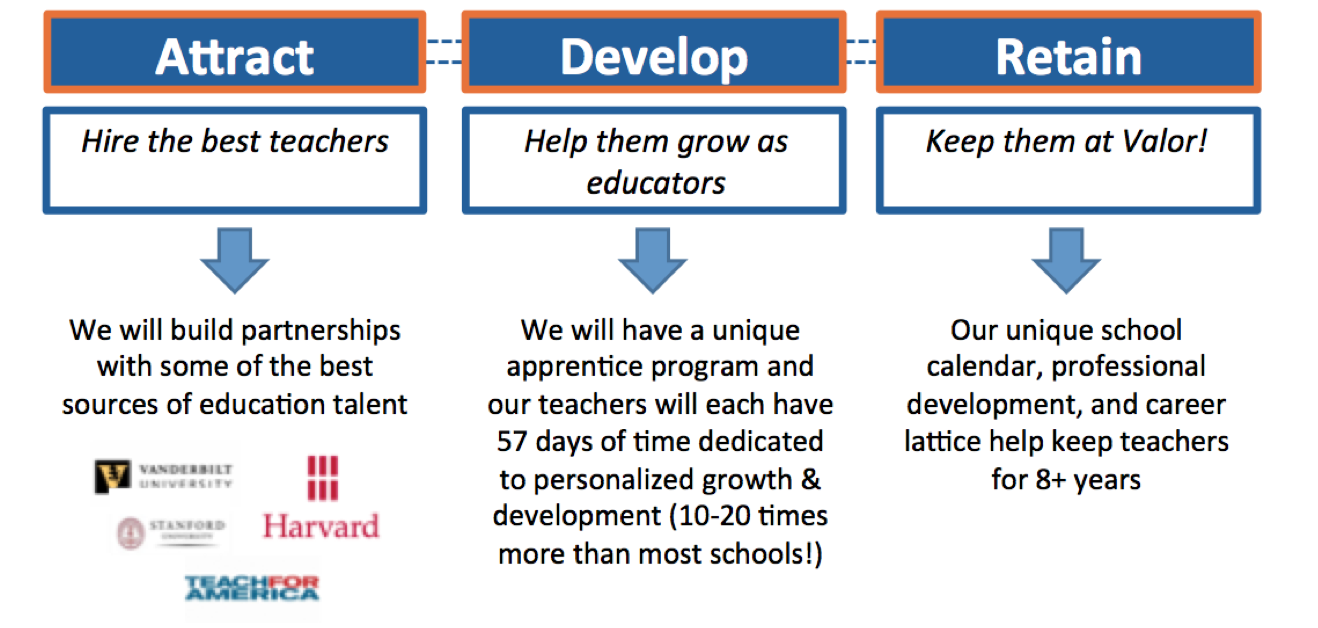 The Valor model has many strengths, as parents and community members on the visit noted.
In addition to role of joy, you'll find:
an intentionally diverse student body
a strong focus on developing attributes of the whole child (see the compass)
a mentor model that builds strong teacher-student-family relationships that support the expectations for higher order learning and academic skill mastery
a staging approach that enable scholars to build their skills for being self-directed over many years
dedicated time to enrichment activities that also connect to compass areas of development to practice application, reflection and growth mindset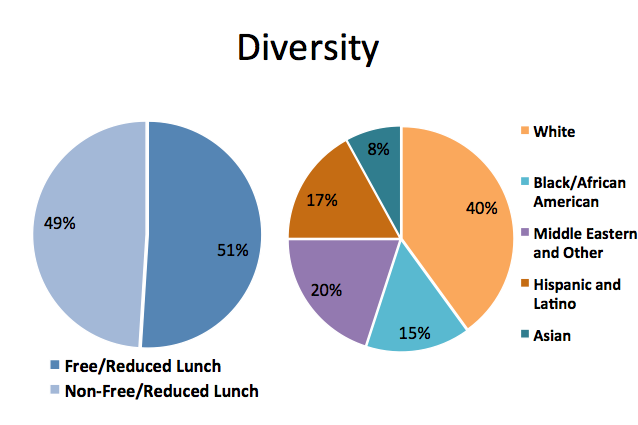 This is Valor's first year of operation, so a small, manageable size helps enable the building of intentional culture. Valor has about 150 scholars onsite, all of whom are admitted by lottery. Valor staff intentionally court a diverse student body reflecting the racial/cultural demographics of Southeast Nashville and intends to maintain a commitment to enrolling 50% of students who qualify for free and reduced price lunch. Next year, Valor will expand to 550 scholars, add grades, and enter a new building. That's a lot of growth and change in one year, yet the team seems unphased—even joyful—about this next step.
Want to learn more? Find specifics about the model here.
Startup pedigree: Todd Dickson formerly worked at Summit Public Schools and brings his prior experience building excellence. Models he watches: High Tech High, Denver School of Science and Technology (DSST), Summit Public Schools. Twin brother Daren Dickson is an expert in social-emotional skill building. He helped develop the Valor Compass. Principal Travis Commons was awarded 2012 Charter School Innovator in Chicago, IL.