Technology Tools
New Data Tool Displays Struggles, Mastery of Common Core
October 13, 2014
Topics
Competency-based Education
Personalized Learning
Tools for Next Gen Learning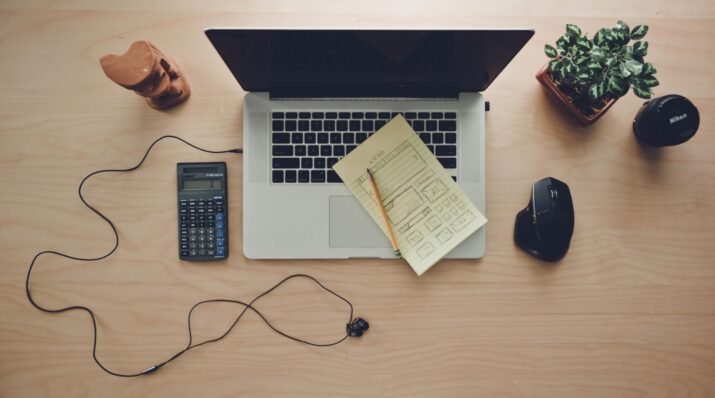 Technology Tools
Technology Tools
Educators often take advantage of educational technologies as they make the shifts in instruction, teacher roles, and learning experiences that next gen learning requires. Technology should not lead the design of learning, but when educators use it to personalize and enrich learning, it has the potential to accelerate mastery of critical content and skills by all students.
Learn More
In the final brief from our Next Gen Tools series, we focus on Spark, a data integration tool created by Merit Prep, a Newark, NJ charter school run by Matchbook Learning.
Today, NGLC released the final brief in our Next Gen Tools series. By reading it, you can learn about Spark, a data integration tool created in-house at Merit Prep, a Newark, NJ charter school run by grantee Matchbook Learning (formerly Touchstone Education). Below, author Jodi Lewis describes so eloquently the reasons why Matchbook Learning staff decided to create their own tool—a challenging task for school leaders to take on while also educating students and growing their school.
Matchbook Learning had a choice: truncate its vision of being truly centered around the needs of students only to the extent that a third-party data tool would allow OR build a tool that would not compromise on its student-centered vision.
The result of their efforts: a tool that offers Merit Prep teachers a singular view of a student's proficiency, based on data from multiple providers and assessments for every Common Core standard. Teachers can also dig down to view proficiency on individual provider's assessments.
Data hold the power to turn the potential of blended learning into reality: a personalized experience for students that targets what and how they learn based on what they already know and where they struggle. Data link what students learn online and how teachers shape what students do next.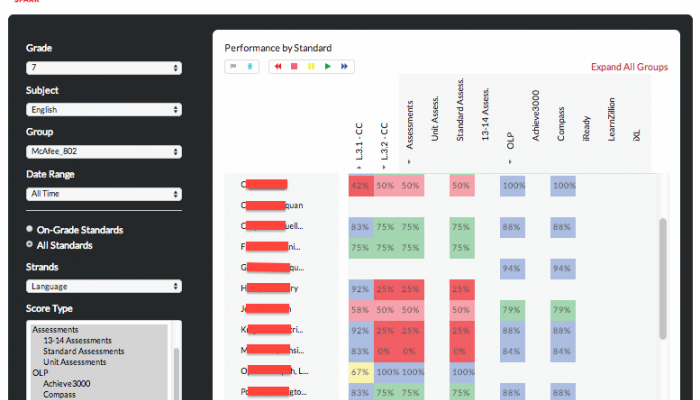 Blended learning teachers use data to make a variety of instructional decisions every day:
Whether individual students need one-on-one instruction and how to group students together for direct instruction or small-group projects
Which content students are struggling with
Whether students are ready for the next learning opportunity or need more time to really nail down the current lesson
What the next learning opportunity should be for each student
In theory, teachers automatically have student data at their fingertips. In practice, the data aren't so easily attainable. In Oh Data, I Still Haven't Found What I'm Looking For…, Liz Arney from Aspire Public Schools borrowed lines from some of my favorite songwriters, like U2 and Bon Jovi (Hey, I grew up in New Jersey!), to express just how difficult it is to obtain data, aggregate multiple data points in a meaningful way, and then have the time and support to make sound instructional decisions based on those data points. Matchbook Learning estimated that it would take a teacher between 15 and 75 minutes per student to aggregate their data.
Spark seems like it can be the answer to the data woes of Matchbook Learning's blended learning educators. Although this is an in-house tool customized to Matchbook's model, why should you start from scratch to create a data integration tool when you can learn from Spark's developers? Read the brief to see screenshots and get answers to the seven questions framing all of the Next Gen Tools publications:
Why was this tool developed?
How is it different?
What is the advantage for students?
How does it improve learning?
What is the advantage for instructors and administrators?
What are the challenges?
What's next?
And then learn more about Merit Prep, the role of data in personalized learning, and other tools to support personalized learning with these resources:
Blended Learning Classroom Design at Merit Prep: Ben Rayer, Merit Prep's founder, is quoted in this post saying, "With three teachers in the classroom, students have access to the best teacher for the best activity, any time they need it."
Next Gen Tools series: The 11 action-oriented publications in this series describe the innovations that breakthrough model developers—in K-12 and higher ed—need to create in order to make their completely redesigned academic and organizational models function effectively. Innovations include data and learning platforms, teacher preparation and professional development, competency-based education tools, and the design of facilities and classrooms.
Lessons for Launching a Breakthrough Model School: Four leaders of NGLC-funded schools advise next gen learning educators to "raise your expectations on the need for data."