New Designs for School
Project-Based Learning at Boston Day and Evening Academy
February 4, 2019
Topics
Project-based Learning
Learner Agency
Curriculum & Instruction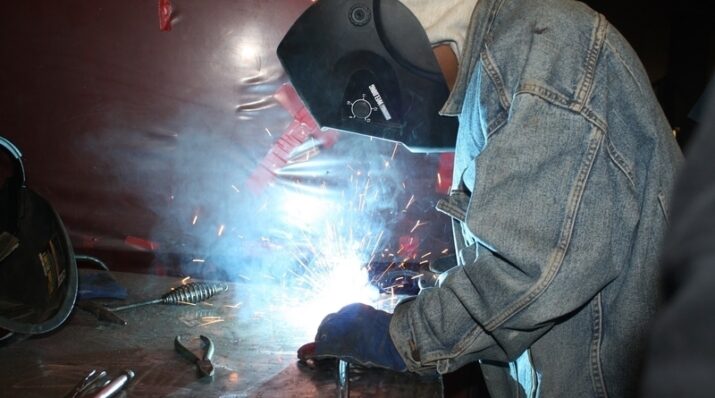 New Designs for School
New Designs for School
We've all had the experience of truly purposeful, authentic learning and know how valuable it is. Educators are taking the best of what we know about learning, student support, effective instruction, and interpersonal skill-building to completely reimagine schools so that students experience that kind of purposeful learning all day, every day.
Learn More
Project Month at BDEA cultivates powerful student engagement, building mindsets of inquiry, creativity, and perseverance for its "off-track" student population.
Founded in 1995, Boston Day and Evening Academy (BDEA), a Horace Mann Charter School within Boston Public Schools, educates over 425 students each year who are off-track in their education. Learners attend BDEA precisely because they didn't "belong" in their former high schools. Many are overage for high school (age 16-23); others dropped out because of family or life circumstances. Some were held back, yet didn't feel supported to move forward. They self-report mental health concerns (63%), personal and/or family health concerns (37%), exposure to violence or court involvement (25%), resource insecurity (24%), and pregnancy/parenting (8%) as primary risk factors for disengaging in their education. Each learner arrives with a sense of being excluded from more traditional educational institutions; all long to find a home-base with the necessary supports for secondary success.
By offering an alternative, competency-based approach to learning, BDEA understands self-regulation and student agency as invaluable for these students' wayfinding process. At BDEA, there are no grades of any kind and no one fails. Instead, content areas are broken into 11-week modules—each with associated benchmarks against which learners demonstrate their competence. Students progress according to their skill development. Placing emphasis on the whole student, rather than compliance and content, encourages individuals to direct their course of learning and address the social-emotional barriers that act as impediments to their academic and future success. BDEA students experience a quick transition from graduate to adult, entering into a world full of uncertainty, complexity, and rapid change. Staff, student support teams, and community partners work with deep intent to design curriculum that accounts for that inevitable shift, scaffolding support before, during, and after each student's transition.
Designing for Authentic Learning
For fifteen years, BDEA has iterated on the design of what is known as "Project Month" to cultivate powerful student engagement. Project Month is an intense 4-week offering of meaningful project-based, experiential learning opportunities that build mindsets of inquiry, creativity, and perseverance. Hosted annually, Project Month weaves topics such as coding, welding, architecture, visual arts, and theatre into standard academic courses. Each school year, teachers team up to co-create a menu of interdisciplinary, open-ended challenges that don't necessarily have right answers, but rather allow for discovery and curiosity to bloom. There are no periods or blocks; students simply choose the learning project they are most interested in and dive deep into that single topic each day with a group of their peers.
Two examples of projects that were offered in 2018 are BDEA Does HGTV and Islam: The Counter-Narrative. BDEA Does HGTV exposed students to the fields of architecture and construction, underpinned by the practicality of math and the systems of law and ethics as they relate to gentrification. Students connected with realtors, contractors, plumbers, electricians, and mortgage brokers throughout this experience. After consulting with homeowners about their design visions, students used Punch! Software to virtually reinvent the space before getting their hands dirty building shelves and benches, repainting walls, and installing shower doors for those homeowners. Meanwhile, in Islam: The Counter-Narrative, students explored and tested the dominant narrative about Muslims and the Islamic religion. Students researched prominent Muslim community members and created paintings capturing their likenesses and life stories.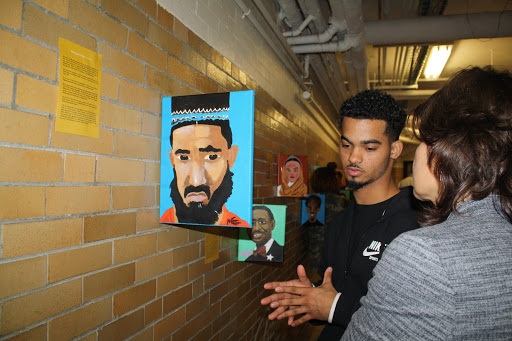 Alex A. shares research on Muslim community members.

BDEA truly made the unconventional the standard with the following portfolio of innovative projects in 2018:
— Actors' Shakespeare Project: Much Ado About Nothing Mash-Up
— BDEA does HGTV
— Coding and Programming Using Legos
— Genetically Designing Humans
— Islam: The Counter-Narrative
— Psychobiology of Sex and Gender
— Sex, Death, and Adaptation
— Take Charge of Your Health
— The Art of Math
— The Physics of Welding
— Trauma and Healing
— Treat Yourself to Self-Care
— Twisted Tales
— Unstress Yourself
Through these projects, students were able to learn in collaboration with experts from HMS Medscience, Stonybrook Fine Arts, The Institute of Contemporary Art Boston, Achieve Fitness Boston, Actors' Shakespeare Project, AMGEN, Wollaston Real Estate Investments, and others.
Sharing with the Community
The culmination of Project Month involves one of the most exciting events of the year at BDEA: Winter Symposium. This is a time for students to share their learning with family, friends, and community members. Guests marveled as students debated the inequitable implications of designer DNA, boastfully acted on stage while sporting self-crafted props, presented biological and social factors that influence sex and gender, debunked common stereotypes our culture disseminates in relation to religion, and more.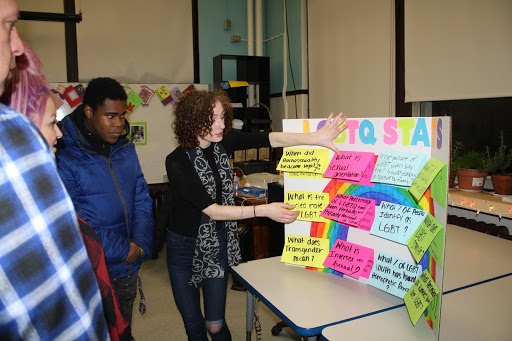 Erin M. presents an interactive activity, incorporating statistics about the LGBTQ community.
However, what is most evident is that the essence of Project Month transcends the mere end product. Dante S. reflects on his Actors' Shakespeare Project saying,
"I like to embody characters that might inspire someone else in their daily lives. I decided to take this great opportunity to get skills for college and the future. The coolest part is getting to bond with students you don't get to normally talk to, seeing different sides of people, and seeing them be more open than before."
It is through these moments, when we honor student expertise, that students own their learning and know that their voices are seen and heard.
---
Photos courtesy of Rita Gehrenbeck-Shim