Enabling Change
The Power of Local in Next Gen Learning School Reform
September 10, 2013
Topics
Change Management
Leadership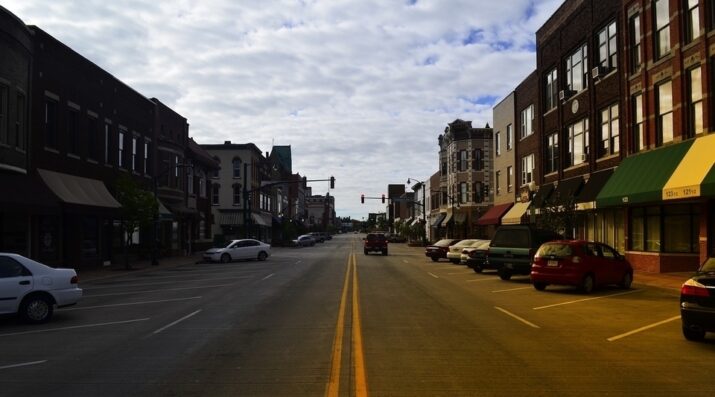 Enabling Change
Enabling Change
Next generation learning is all about everyone in the system—from students through teachers to policymakers—taking charge of their own learning, development, and work. That doesn't happen by forcing change through mandates and compliance. It happens by creating the environment and the equity of opportunity for everyone in the system to do their best possible work.
Learn More
Using an incubator approach—a community of practice combined with an architecture of supports—the NGLC Regional Fund invites local communities to connect when building new breakthrough school designs.
About four years ago, I participated in a Start Up Weekend at my local tech incubator (TechColumbus). Less than 72 hours later I emerged a changed person: Energized (and a little terrified) at the prospect of launching "Internable"—the new tech-based business opportunity that my team developed during the event. That weekend, in concentrated form, I experienced the power of incubating networks. I was immersed in a community of tech entrepreneurs who shared my thinking, energy and passion. They also introduced me to new ways of working: using Google Docs, wikis, Twitter (these tools were not yet mainstream in education), and pitching strategies (a cross between a TED Talk and Pecha Kucha).
The reason my start up team (and many others) made so much progress so fast was due to the community (of practice) and architecture of available supports—including software specialists, business experts, and angel investors. I realized afterwards that I'd been previously working in isolation instead of connecting with others. I'd been arguing for system change rather than charting a course and taking steps (myself) to drive it. And, technology played a role—enabling team collaboration, creativity, and productivity in ways I'd never before experienced in my own day-to-day work. The weekend helped me see what was possible. Returning to my regular job on Monday (where nothing had changed), I could see my alternative reality but wasn't sure how to achieve it. The weekend was transformative. Now what?
I'm sharing this story to provide context for why I think our NGLC Regional Fund could be instrumental in helping local communities exercise more control over the variety and quality of locally available school designs. In a nutshell: by incubating and sustaining promising models that grow from the ground up. Yesterday, Tom Vander Ark wrote about the promise he saw in the Fellowship Program hosted by CityBridge Foundation (CBF)—the NGLC Regional Fund partner in D.C. CBF's work is a great example of being committed for the long term and investing in the hearts and minds of the local community and the change agents themselves. Even beyond the work with fellows, CBF raises funds, invests in local talent, hosts book discussions, schedules school study tours and serves as a catalyzing resource for the D.C. education community.
There's plenty of research indicating that the identity, social networking, and sense of personal agency fostered in communities of practice (aka incubators) makes a difference. NGLC supports a robust national network of school-design entrepreneurs (through virtual and face-to-face offerings). Now, through this NGLC Regionals initiative, we are working with strong local partners to develop much more intensive incubating supports and integrate them with the existing national scaffold.
This is a great opportunity for educators and innovators in the first two cities in this initiative—Chicago and D.C.—because as with Start Up Weekend, local approaches enable much more face-to-face interaction and access to knowledge brokers who also are invested in their community. Opening a new Breakthrough School Model or redesigning an existing school is hard work. It can be all consuming. And, the stakes are high. These are kids, families and futures we're talking about, not just the prospect of a better burger. Local incubation helps the willing to take risks, become inspired, stay focused, build a plan, maintain momentum, and persist in ways that working alone cannot.
To be successful, surround yourself with support. Tom Vander Ark says he thinks (to support and accelerate new school designs) every community should have a locally based incubating resource (like CBF). Based on my own experience, I'd have to agree. Aspiring school designers in D.C. and (official announcement coming soon) Chicago: I hope you take note!