Building Community
Regional Funds for Breakthrough Schools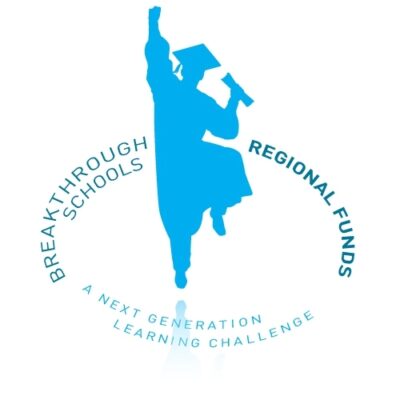 Building Community
Building Community
When educators design and create new schools, and live next gen learning themselves, they take the lead in growing next gen learning across the nation. Other educators don't simply follow and adopt; next gen learning depends on personal and community agency—the will to own the change, fueled by the desire to learn from and with others. Networks and policy play important roles in enabling grassroots approaches to change.
Learn More
The NGLC Regional Funds for Breakthrough Schools accelerates innovative school redesign at the local level. In 2014, six Regional Funds partner organizations were selected through a competitive application process. A seventh partner was added in 2016. The goal is to accelerate student achievement in these regions by catalyzing adoption of new, next gen learning designs for schools.
NGLC is nurturing a school redesign movement with investments to support educators, school designers, and innovation partners to design and launch innovative schools—Breakthrough Schools—to accelerate student achievement through next gen learning models. As we learn from their experiences, we are sharing promising emerging practices across the country.
With the commitment of a number of partners, NGLC intensified this effort in selected cities across the U.S. The Regional Funds for Breakthrough Schools focused initially on two locations—Washington, D.C. and Chicago—and expanded to include four additional regions in 2014 and one more in 2016. (You can find more in-depth information on each of our Regional Funds partners using the links below.)
This regional expansion of NGLC's national investments is designed to:
Reach more entrepreneurs at all levels of public education who have a dream—and the outlines of a plan—to design and launch new kinds of schools that engage students much more personally in their own learning
Ignite (or expand) a culture and community of innovation in the selected cities by enlisting local partners and building active, geographically-centered new school networks
Encourage city-level cooperation and alignment between key partners including school districts, philanthropists, mayors' offices, innovation incubators, community-based organizations, and (in some cases) state education agencies
Expand interest in these personalized, mastery-based, blended learning models by other educators in the regional sites and surrounding districts and cities
Educators and school designers from the sites joining this initiative benefit from a wide range of locally-based supports and networks provided, in part, by the lead community partners and in part through NGLC's national programs. Aspiring school designers also have access to grant funds specifically designated to support schools in their respective city.
By June 2015, 49 schools were selected to receive funding and supports as a result of this effort. The number of innovative schools designing and launching school-wide models of personalized learning in the Regional Funds sites is anticipated to grow to nearly 100 by fall 2016.
Learn More
What Can the NGLC Regional Funds Teach Us about Local Strategies for Next Gen Learning?
A publication from Getting Smart and NGLC, Getting Smart on Regional Next-Gen School Design, illuminates best practices and the individual and collective stories of the NGLC Regional Funds.
Sound Advice on Personalized Learning from Six Regional Incubators
Each of the NGLC Regional Funds partners shared early lessons in a Dell Foundation podcast series.

Educator Entrepreneurs: Big Decisions & Strategies for Success

This blog series examines the Regional Funds efforts through the lens of Ida Hempel's three key dimensions of city-based entrepreneurship strategies.
Summer Professional Learning - Discover what the Regional Funds partners provide in summer professional learning opportunities focused on next gen school design.