Enabling Change
PRESS RELEASE: NGLC Aims to Catalyze Ed Innovation with Urban Incubator Partnerships
September 9, 2013
Topics
Competency-based Education
Personalized Learning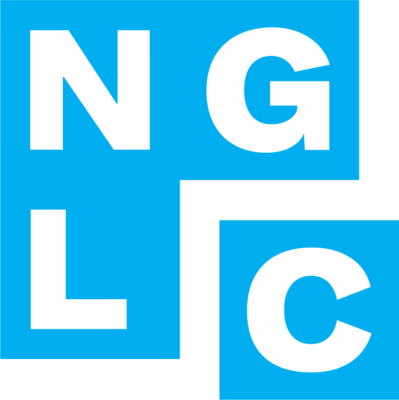 Enabling Change
Enabling Change
Next generation learning is all about everyone in the system—from students through teachers to policymakers—taking charge of their own learning, development, and work. That doesn't happen by forcing change through mandates and compliance. It happens by creating the environment and the equity of opportunity for everyone in the system to do their best possible work.
Learn More
$3.6M in grants from NGLC's 'Breakthrough Schools Regional Fund' will support planning and launch of school models that accelerate student learning, integrate online learning with traditional instruction.
Sept. 9, 2013 (Washington, D.C.) – Next Generation Learning Challenges (NGLC) announced today a new set of grants totaling $3.6 million designed to improve student outcomes and catalyze innovation in two major metropolitan school districts. As teachers, school leaders and other innovators look to balance the promise of breakthroughs in technology and school models with real world budgets, the grant funding will support the development of personalized, blended, mastery- based approaches at the school level.
The new NGLC Breakthrough Schools Regional Fund will focus initially on two cities—Washington, D.C. and Chicago. Aspiring school designers will have access to grant funds that have been designated to support schools in their respective city. The Eli and Edythe Broad Foundation, Bill & Melinda Gates Foundation, CityBridge Foundation, and New Schools for Chicago, along with Chicago Public Education Fund, will partner to support the initiative in these inaugural sites. NGLC expects to expand to additional cities in 2014 in collaboration with a number of local and regional partners. Up to six planning grants of $100,000 each will be awarded in the spring of 2014 in Washington D.C. and Chicago. Launch grants of up to $350-$450,000 (varying by city) will follow to selected grantees in the fall. NLGC has already committed $21 million in support to nearly 60 new or redesigned blended-learning secondary schools (spanning grades within 6-12) across the nation.
"Educators and innovators are working hard, nationally, to develop wholly new school models that dramatically change their students' learning experience, making it more engaging, much more personal, more relevant, and more effectively based on what we now know about how genuine learning happens," said Andrew Calkins, NGLC Deputy Director. "This city-based extension of NGLC's national grant making will help school designers meet that challenge through local networks of like-minded, visionary educators, which should help them develop even more promising school designs."
Details and goals for the grants 
Interested applicants in D.C. (and, later this month, in Chicago), will find the information needed to apply for a planning grant at the initiative's page on the NGLC website. Deadline for applications is January 13, 2014. The planning grants and subsequent launch grants are all pointed towards the goal of opening up to six new breakthrough schools in each city by the fall of 2014 or 2015. CityBridge Foundation in D.C. and New Schools for Chicago, in partnership with NGLC's national program, will provide a wide range of locally-based supports and networks to educators and school designers in their communities who apply for a planning grant.
"The idea behind the regional expansion," said Luis de la Fuente, Senior Director at the Broad Foundation, "is to leverage NGLC's national investments and the power of local, intensive incubating, both at the same time." Goals of the national expansion into selected cities include:
Reaching more of the visionaries and entrepreneurs at all levels of public education who have a dream—and the outlines of a plan—to design new kinds of schools that engage students much more personally in their own learning
Helping to ignite (or expand) a culture and community of innovation in the selected cities by enlisting local partners and building active, geographically-centered new school networks
Encouraging city-level cooperation and alignment between key partners including school districts, city funds, mayor's offices, innovation incubators, community-based organizations, and (in some cases) state education agencies, and
Expanding interest in these blended/personalized-learning approaches by other educators in the regional sites and surrounding districts and cities
Less than two years after NGLC originally announced the breakthrough model grant program, the organization sees a growing interest in whole school models from a diverse pool of applicants. These grants, awarded to dozens of individuals, schools and organizations around the country, are being used in the field to support the adoption of blended and personalized learning experiences for high-need student populations.
For instance, Ingenuity Prep, a charter school in Southeast Washington, D.C. that will eventually serve students in preschool through grade 12, is using an NGLC Wave IV grant to create an innovative and more efficient learning environment through small-group, discourse-rich blended learning instruction, among other practices. KIPP Create, a new middle school launched by the KIPP network in Chicago a year ago (in part with NGLC support), is integrating the core fundamentals of the KIPP model with a personalized-learning approach driven by technology.
NGLC considers a "Breakthrough School" to be a new, whole-school model that incorporates all of the following design principles:
Student-Centered: designed to meet the diverse learning needs of each student every day
High Expectations: committed to ensuring that every student will meet clearly defined, rigorous standards that will prepare them for success in college and career
Self-Pacing and Mastery-Based Credit: enables students to move at their own optimal pace, and receive credit when they can demonstrate mastery of the material
Blended Instruction: optimizes teacher and technology-delivered instruction in group and individual work
Student Ownership: empowers students with the skills, information, and tools they need to manage their own learning
Financial Sustainability: sustainable on public per-pupil revenue within four years
Scalable: designed to serve many more students if it demonstrates impact
For more information on the Breakthrough Schools Regional Fund, visit the NGLC website.
###
Next Generation Learning Challenges (NGLC) accelerates educational innovation through applied technology to dramatically improve college readiness and completion in the United States. This multi-year program provides investment capital to expand the use of proven and emerging learning technologies, collects and shares evidence of what works, and fosters innovation and adoption of solutions which will dramatically improve the quality of learning in the United States, particularly for low-income students and students of color. NGLC is managed by EDUCAUSE in partnership with the League for Innovation in the Community College, the Council of Chief State School Officers, and the International Association for K-12 Online Learning. Funding for Wave IV, Breakthrough Model Schools for College Readiness, was provided by the Bill & Melinda Gates Foundation. (www.nextgenlearning.org)