Technology Tools
Technology Tools
Educators often take advantage of educational technologies as they make the shifts in instruction, teacher roles, and learning experiences that next gen learning requires. Technology should not lead the design of learning, but when educators use it to personalize and enrich learning, it has the potential to accelerate mastery of critical content and skills by all students.
Learn More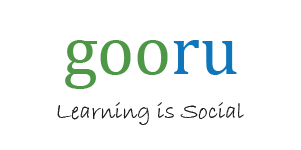 www.gooru.org/
Subjects:
Math, Science, Social Science, English Language Arts
Availability:
Free on website with registration; 24/7 access via any computer or iPad
"Gooru allows me to differentiate lessons for each child, based on their interests and needs in all content areas. It allows me to easily flip and blend math lessons, and has become an essential tool in integrating technology into my classroom of global learners."
—Kristin Karrow, 6th grade teacher at Liberty Elementary School in Riverside, CA
The Innovation: Gooru
Teachers have millions of free online multimedia resources and quiz questions at their fingertips, often making it difficult and time consuming to create a learning experience geared expressly for their students. Gooru is a free personalized learning solution that helps teachers to find, remix, and share collections of web resources on any K-12 topic.
Gooru organizes all online learning content. It connects a community of educators and learners. It supports many different instructional uses and types of learners to improve all students' learning outcomes. Its online quiz environment gives students instant feedback on their progress, and provides teachers with assessment results and learning resource suggestions.
Over 600,000 teachers in 140 countries and all 50 United States use Gooru.
Common Core State Standards: All math, All ELA
Long-term Goal: To honor the human right to education and reach the 1.8 billion students in the world
Gooru's impact on one student and her teacher
Teachers discuss Gooru's impact
Current Work and Future Plans: Gooru is building off of its NGLC grant activities and insight gained to create an online education ecosystem that promotes personalization for teachers and students and collaboration between partners and developers globally.
By 2019, Gooru expects to support internationalization and plans to develop an offline solution so that it can truly meet the needs of all students around the world.
As usership increases, Gooru will collect data and usage information to gain a deeper understanding of learning and cognition. They intend to work with policy makers to keep them data-informed about the impact of their policies. The organization hopes Gooru emerges as a tool that will not just change education now but shape what it will be.
The Grant Project
NGLC funded the development of the Gooru Enrichment Program (GEP), a high-touch roll-out of Gooru in schools. GEP supported classrooms with convenient access to openly-licensed web resources, enabled schools to better leverage their expert teachers, and provided immersive and contextualized learning experiences for students. The project aimed to reach 1,000 students and schools, primarily in the Bay Area.
The project team was able to develop the Gooru product through three activities:
Defining its problem statement and audience
Expanding its content catalog
Creating a scalable approach for using Gooru in the classroom
Furthermore, the Gooru team gained valuable insight from their pilot effort into the collaboration process with schools and teachers. The team reports that this is helping them to provide a meaningful solution that addresses their needs.
The Tech Museum of Innovation selected Gooru as a Laureate for The Tech Awards 2014 for its Education Award for "touching all corners of the globe in their efforts to use technology to solve some of humanity's most urgent problems."
People Working On This Challenge
See More