New Designs for School
Breakthrough Schools: Colorado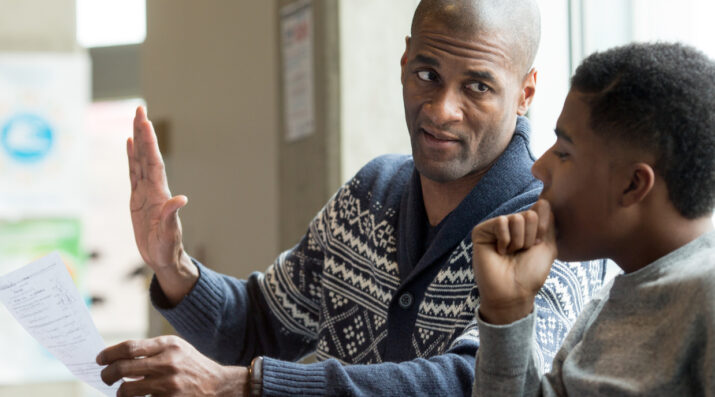 New Designs for School
New Designs for School
We've all had the experience of truly purposeful, authentic learning and know how valuable it is. Educators are taking the best of what we know about learning, student support, effective instruction, and interpersonal skill-building to completely reimagine schools so that students experience that kind of purposeful learning all day, every day.
Learn More
Breakthrough Schools: Colorado, led by the Colorado Coalition, is part of the Regional Funds for Breakthrough Schools initiative. Six schools across three districts were selected in April 2015 for grants to redesign their learning models.
The Colorado Education Initiative and its coalition partners imagine a future where education is designed to: help students develop the academic, professional, entrepreneurial, personal, and civic competencies that a modern society and economy demand; support educators in creating learning environments designed to maximize these outcomes for students; and promote systems that support and incentivize educators in this effort.
Podcast: Listen to Samantha Olson and Scott Fuller discuss personalized learning in the Colorado Coalition. Produced by the Michael & Susan Dell Foundation.
Three districts and two state organizations partnered to form the Colorado Coalition: Adams County School District 50, Colorado Springs District 11, Thompson School District, the Colorado Department of Education, and The Colorado Education Initiative. The Coalition came together to expand next generation learning across Colorado, with the state itself committing to creating a policy environment that supports this effort. The participating districts, in turn, serve as proof points for other Colorado districts, who can see themselves in the Coalition's work: the Coalition districts have diverse student populations and varied approaches to personalized learning. Together, the Coalition aims to accelerate cross-district learning to more rapidly build district- and state-wide next generation learning models.

Coalition partners will determine outcomes and pilot metrics that hold schools accountable to all next generation student outcomes. This work intends to leverage and inform existing policy initiatives, including Colorado's Graduation Guidelines, Postsecondary and Workforce Readiness Endorsed Diploma criteria, and District and School Performance Frameworks.

The Colorado Coalition is pursuing three key strategies to increase next generation learning systems:
Supporting school design and implementation: The three Coalition districts each selected two schools to participate in a whole-school next generation learning model design phase in 2014-15 based on a set of agreed-to readiness criteria co-developed by Coalition partners. Taken together, the range of pilots across different settings will help identify the major policy changes needed to free all districts to operate as next generation learning systems. Grants to the six schools were announced in April 2015.
Leveraging lessons learned to support more schools (district-wide implementation): Coalition partners are building awareness and identifying lessons learned from design schools to increase the pipeline of schools and educators who are ready to design and implement next generation models.
Rethinking the design of systems that support schools (district-level redesign): The Coalition is engaging in a district-level system design process parallel to school-level design that examines district functions, structures, and processes, and explores models of different ways to organize a district in service of next generation schools. Through this work, they are identifying district conditions that support and incentivize this work, and pave the way for systemic next generation learning implementation more broadly.
Photo courtesy of Allison Shelley/The Verbatim Agency for American Education: Images of Teachers and Students in Action, CC-BY-NC 4.0