New Designs for School
Breakthrough Schools Colorado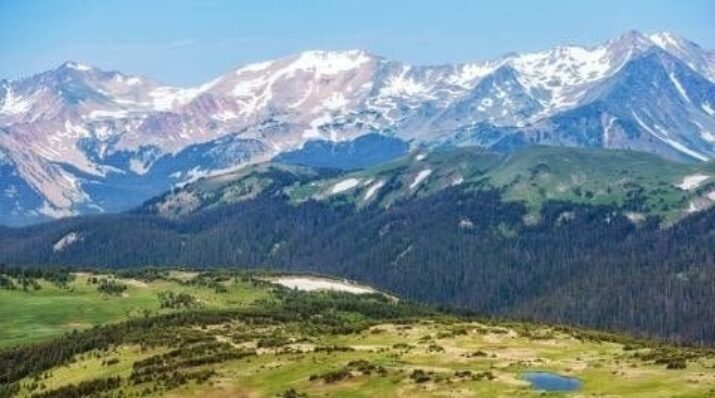 New Designs for School
New Designs for School
We've all had the experience of truly purposeful, authentic learning and know how valuable it is. Educators are taking the best of what we know about learning, student support, effective instruction, and interpersonal skill-building to completely reimagine schools so that students experience that kind of purposeful learning all day, every day.
Learn More
The Colorado Coalition
Adams County School District 50, Colorado Springs School District 11, and the Thompson School District in Colorado are redesigning classrooms to meet students where they are and ensure student success well beyond graduation. They are putting their school designs into motion with support from The Colorado Education Initiative (CEI) and the Colorado Department of Education (CDE). The Colorado Coalition is part of the NGLC Regional Funds for Breakthrough Schools.
Grades Served: 6-8
Location: Westminster, CO
Operator: Adams County District 50
Operator Type: District
Setting: Denver Metro
Students: 772
Description:

Vision: Preparing future leaders, learners, and thinkers for a global community

Mission: Ranum will create opportunities to develop competent, agile learners who will contribute to their community and achieve personal success

Implementation priorities: Competency-based system, student goal setting, student surveys, authentic learning experiences, individual career and academic plans/lessons, instructional supports for perseverance and work habits, ELA / math proficiency scales, Educate Empower Learning Management System

District support: Time and scheduling consulting
Grades Served: 9-12
Location: Westminster, CO
Operator: Adams County District 50
Operator Type: District
Setting: Denver Metro
Students: 2,388
Description:
Vision: Developing graduates with the personal self-confidence, academic competence, and drive for self-knowledge that will enable them to successfully navigate their future after high school and continue to be productive citizens of society who are able to give back to the communities that have been integral to their development

Mission: WHS is dedicated to providing a culture of positive relationships within an authentic and engaging learning atmosphere that facilitates the development of individualized learning plans, enhances student agency, and develops professional, personal, and entrepreneurial competencies through academic and/or industry appropriate pathways, including internships, capstone projects, and service learning

Implementation priorities: Competency-based system, academic pathways, individual career and academic plans/pathways, project-based learning, literacy design collaborative (LDC), Educate Empower learning management system, classroom tech stations

District support: Time and scheduling consulting, cultural competency training
Grades Served: PK-5
Location: Colorado Springs, CO
Operator: Colorado Springs School District 11
Operator Type: District
Setting: Urban-Suburban
Students: 334
Description:
Vision: Empowering each child with the tools and competencies to lead self, lead others, and influence the world

Mission: Trailblazer enables college and career readiness through a commitment to collaborative learning for all, personalized learning experiences, and competencies that are connected to passions and real world learning opportunities

Implementation priorities: Academic competencies, wellness, civic competencies / partnerships, flexible learning environments, learner plans / Emergenetics profiles, blended and competency-based professional development, Genius hour / design thinking, time and scheduling consulting

District support: Design thinking learning community workshops, professional development for use of Promethean boards, Learning Management System TBD
Grades Served: 6-8
Location: Colorado Springs, CO
Operator: Colorado Springs School District 11
Operator Type: District
Setting: Urban-Suburban
Students: 699
Description:
Vision: Developing life-long learners who are capable of leading, creating, and contributing while being empowered with confidence and self-knowledge

Mission: Igniting a passion for learning while inspiring and empowering students for a future of their own making

Implementation priorities: Competency-based learning, personalized learning plans / Emergenetics profiles, digital portfolios, student agency, flexible learning environments, blended learning professional development, standards-based grading, time and scheduling consulting, phased-in approach by grade level

District support: Professional learning communities trainings, Learning Management System TBD
Grades Served: 6-8
Location: Loveland, CO
Operator: Thompson School District
Operator Type: District
Setting: Urban-Suburban
Students: 659
Description:
Vision and mission: Conrad Ball Middle School community is empowered to take ownership of their learning; think larger than themselves; persevere through challenges; redefine the use of technology to enhance connectivity and achievement; and contribute positively to their local and global community

Implementation priorities: Personalized learning plans, project-based learning, presentations of learning, digital portfolios, design thinking, student goal setting

District support: Technology and competency-based instructional supports, LMS TBD
Grades Served: 9-12
Location: Loveland, Colorado
Operator: Thompson School District
Operator Type: District
Setting: Urban-Suburban
Students: 1,208
Description:
Vision: MVHS prepares students for a world yet to be imagined by inspiring Pride through personalized learning; Ownership of their education; Work toward college and career readiness; Effort to persevere through challenges; and Respect for the community, others, and self through stewardship (POWER)

Mission: Learning happens anytime, anywhere

Implementation priorities: Personalized pathways, competency-based learning, learner profiles, academic competencies, POWER rubric (non-academic competencies), design thinking, time and scheduling consulting

District support: Technology and competency-based instructional supports, LMS TBD
People Working On This Challenge
See More