Enabling Change
PRESS RELEASE: National Competition Will Name Local Incubators to Develop "Breakthrough" Schools
April 15, 2014
Topics
Competency-based Education
Personalized Learning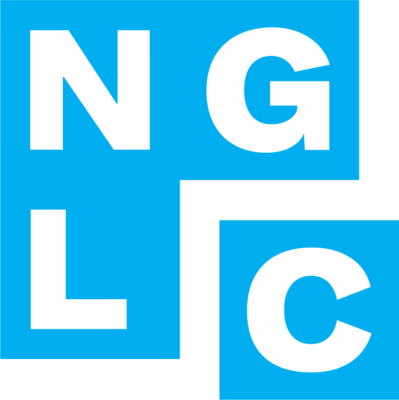 Enabling Change
Enabling Change
Next generation learning is all about everyone in the system—from students through teachers to policymakers—taking charge of their own learning, development, and work. That doesn't happen by forcing change through mandates and compliance. It happens by creating the environment and the equity of opportunity for everyone in the system to do their best possible work.
Learn More
Available grants aim to catalyze and support fundamentally redesigned schools through personalized, blended, and competency-based learning
Contact:
Kristi DePaul, kdepaul@educause.edu 202.331.5353

Sarah Luchs, sluchs@educause.edu 614.286.9309
UPDATED
Washington, D.C., April 25, 2014 – Innovative community-based education organizations across the U.S. will vie for grants and other program support in a new, $25 million national initiative being launched by Next Generation Learning Challenges (NGLC) that will fund a total of seven sites. The regional incubators will serve to accelerate clusters of redesigned schools that reflect key principles of next generation learning—personalized, blended, and competency-based educational approaches that are sustainable on public funding.
The competition for cities and regions that kicks off today invites applicants for four available regional incubator sites. Leaders from city-based foundations, school incubation organizations, school districts, and other potential partners will be invited to respond to a national RFP. Winners will work with NGLC and its network of breakthrough model schools (funded by $23 million in grants since 2012) to inspire school redesign on a local level by encouraging new, technology-enabled, next-generation-learning models that may position students better for future success.
"This is about improving student outcomes in K-12 schools as well as in higher education," said Diana Oblinger, president and CEO of EDUCAUSE. "Technology can help educators personalize learning, which in turn enables students to work at their own pace, proceeding as rapidly as they can, or allowing them to take the extra time to understand core principles that they need."
The Eli and Edythe Broad Foundation and the Bill & Melinda Gates Foundation are providing initial support for the initiative, known as the NGLC Regional Funds for Breakthrough Schools. NGLC is managed by EDUCAUSE, a non-profit association whose mission is to advance higher education through the use of information technology, in conjunction with other partners including the International Association for K-12 Online Learning (iNACOL) and the Council of Chief State School Officers (CCSSO). Additional support for the Regional Funds partner organizations will be provided by CEE-Trust.
Three of the seven sites in the initiative have been selected through a parallel competition, leaving four available slots for respondents to this RFP. (All seven sites will be announced jointly this June.) The NGLC regional incubator program began last year with two pilot initiatives launched in Washington D.C. and Chicago. The pilots were supported nationally by an earlier grant of $1.7 million by the Broad Foundation, additional funds from the Bill & Melinda Gates Foundation, and local commitments from the D.C.-based CityBridge Foundation, LEAP Innovations (formerly New Schools for Chicago), and the Chicago Public Education Fund. The two pilot regions have indicated that they will apply to be part of the full national cohort.*
NGLC envisions multiple cycles of school incubation and grantmaking in each site, in order to produce a critical mass of breakthrough schools to broaden regional impact. "Just as we have seen the breakthrough models enabled by our national grants gain tremendous benefit from each other, so will all of the regional site initiatives derive great benefit from being part of a national cohort," said Andrew Calkins, deputy director of NGLC.
Applicants to the national RFP will develop preliminary plans as part of the application process. Finalists will be selected based on several criteria, including: clear leadership consensus supporting their vision of next generation learning; a high-capacity local organization to direct the work; a supportive policy environment to enable fundamental redesign of learning models and school structures and practices; and innovative, pioneering educators ready to lead this groundbreaking work.
Winners of this competition will match $1.2 million from national funders and receive a range of other supports from NGLC, creating an initial cycle of incubation worth $2.65 million in each site. Each of the lead partners will collaborate with NGLC to first spur planning proposals and then launch grant proposals from their region. The goal is to generate at least three new or redesigned breakthrough model schools to open by fall 2015 or 2016. (Some regions, like New England, aim to generate many more than that.)
Applications are due May 21, 2014. Interested parties must notify the program officer of their intent to apply. For more information, contact Sarah Luchs, K-12 Program Officer, at sluchs@educause.edu.
*This release was updated on April 30, 2014. An earlier version included the three sites selected through the parallel competition. Those references have been removed and we anticipate announcing all seven Regional Funds for Breakthrough Schools sites in June when this RFP competition concludes.
---
Founded by entrepreneur Eli Broad and his wife Edythe, both graduates of Detroit Public Schools, The Eli and Edythe Broad Foundation is a philanthropy that seeks to ensure that every student in an urban public school has the opportunity to succeed. Bringing together top education experts and practitioners, the foundation funds system-wide programs and policies that strengthen public schools by creating environments that allow good teachers to do great work and enable students of all backgrounds to learn and thrive. For more information, please visit www.broadeducation.org.
Guided by the belief that every life has equal value, the Bill & Melinda Gates Foundation works to help all people lead healthy, productive lives. In developing countries, it focuses on improving people's health and giving them the chance to lift themselves out of hunger and extreme poverty. In the United States, it seeks to ensure that all people—especially those with the fewest resources—have access to the opportunities they need to succeed in school and life.
EDUCAUSE is a nonprofit association whose mission is to advance higher education through the use of information technology. EDUCAUSE helps those who lead, manage, and use information technology to shape strategic IT decisions. Over 2,400 colleges, universities, and other organizations in more than 40 countries are members. An estimated 60,000 individuals are active in EDUCAUSE. For more information, visit www.educause.edu.
Next Generation Learning Challenges (NGLC) accelerates educational innovation through applied technology to dramatically improve college readiness and completion in the United States. This multi-year program provides investment capital to expand the use of proven and emerging learning technologies, collects and shares evidence of what works, and fosters innovation and adoption of solutions which will dramatically improve the quality of learning in the United States, particularly for low-income students and students of color. NGLC is managed by EDUCAUSE in partnership with the League for Innovation in the Community College, the Council of Chief State School Officers, and the International Association for K-12 Online Learning. Funding for NGLC has primarily been provided by the Bill & Melinda Gates Foundation.
##