Technology Tools
Three Starting Points for Adopting Systemic Personalized Learning
May 19, 2016
Topics
Competency-based Education
Personalized Learning
Tools for Next Gen Learning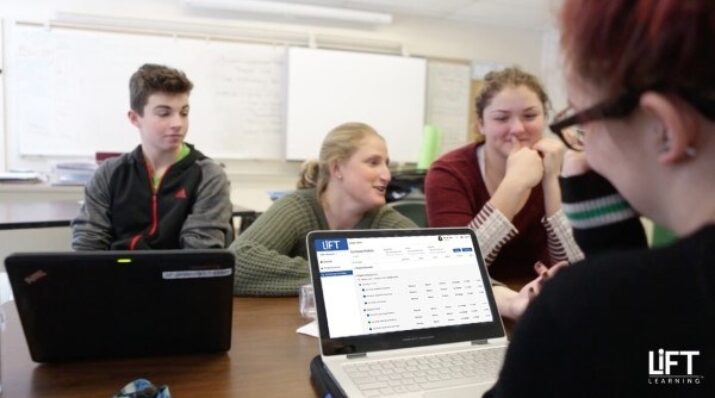 Technology Tools
Technology Tools
Educators often take advantage of educational technologies as they make the shifts in instruction, teacher roles, and learning experiences that next gen learning requires. Technology should not lead the design of learning, but when educators use it to personalize and enrich learning, it has the potential to accelerate mastery of critical content and skills by all students.
Learn More
Schools and districts choose their own starting point to systemic personalized learning and use a new learning platform to help them get there.
As educators, we know that making the shift to personalized learning requires more than just a technology solution. It requires us to fundamentally rethink 'business as usual,' dream big, take risks, encounter resistance, shift the culture, and develop many new skills. School transformation takes vision, hard work, patience, teamwork, and plenty of support.
The work the LiFT Learning team has done over the years implementing personalized learning in Vermont, and the life-changing outcomes our students have experienced as a result, convinced us that students everywhere should have the same opportunities. We created the LiFT® platform to help districts move systemically toward personalized, competency-based learning.
Choosing a Starting Point
Each school and district we've worked with has approached the change process differently, emphasizing a particular aspect of the LiFT platform depending on the prevailing culture, readiness, and need. Although their intention is to integrate personalized learning across the whole ecosystem, leaders typically identify one of three starting points:
Personalized learning plans
Competency-based assessment
Professional learning
Personalized Learning Plans
Schools that begin with Personalized Learning Plans, or PLPs, are often concerned about student engagement. They're looking for ways to create unique, flexible pathways to graduation, to give their students voice and choice, and to respond to the ever-changing needs of students.
One way to know you're on your way to building a truly student-centered culture: when PLPs drive the daily experience of students and teachers. This is easier said than done, and teachers need a way to efficiently integrate PLPs into instruction, which is why we created LiFT.
At the Danville School, for instance, students began by using LiFT to create PLPs during advisory. They regularly visit their LiFT pages to identify new strengths and interests; set personal, academic, and career goals for themselves; and track their progress. As familiarity with personalized learning has grown within the school, some Danville teachers are using PLP data to personalize instruction by connecting it to student goals and interests. Yes, it does take a little effort, but when students are truly motivated, things are easier for teachers, too.
Competency-Based Assessment: All Learning Counts
Because competency-based assessment supports greater flexibility, it can be a powerful complement to your personalized learning initiative. In a competency framework, students can demonstrate skills in multiple ways, and can therefore progress at their own pace according to their unique dispositions.
Franklin Northeast Supervisory Union is an inspiring example of a leadership team approaching the change process through competencies. The district had just developed a new set of competencies and verification guides to evaluate student work when they adopted LiFT. Teachers are now using LiFT to create interactive rubrics and calibrate their assessment practices. (By the way, the leadership team asked students to evaluate LiFT and provide input before a final decision was made about which platform to adopt. Bringing student voice in early increases buy-in and can make your roll-out much easier.)
To demonstrate competency, students should be able to submit evidence from activities both inside and outside of school. By allowing many kinds of evidence to be measured, all learning counts and students are validated for who they are and what they do beyond school walls.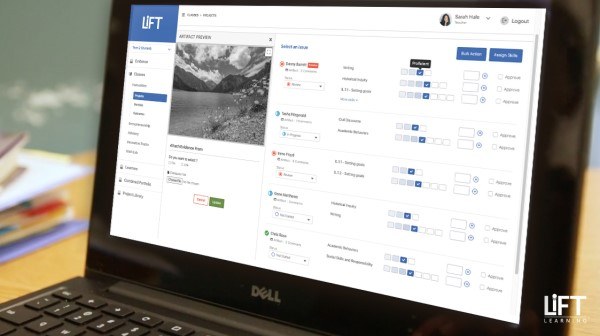 Personalized Professional Learning: Why Let Students Have All the Fun?
A common thread among educators committed to personalized learning is the desire for effective, ongoing professional learning. Systemic change requires everyone to take on new roles, learn new technologies, and measure efficacy along the way.
Administrators are understandably cautious about putting new demands on teachers. But sustained professional learning actually energizes teachers and guards against initiative fatigue. Districts are seeking a flexible, intuitive system to manage and personalize professional development.
Just as your students can use PLPs to sustain engagement, set goals, and collect evidence, so can your teachers. Why let students have all the fun? Many leaders we work with are excited that teachers and students can use the same tool. Erik Remmers, principal of Enosburg Falls High School, appreciates the built-in efficiency of LiFT as a "solution that supports and delivers our professional learning around personalized and competency-based curriculum design."
Worth the Effort
By definition, there is no one right answer to personalized learning. There are certainly no magic bullets or quick fixes. Despite the challenges, I meet countless educators forging ahead for the sake of students. Though the methods may be different, they all have something in common: they don't settle for a narrow definition of student success. Each student is seen as a whole person with something quite unique and important to offer the world. So by all means, carry on! It's worth the effort.
---
Images courtesy of LiFT Learning.
© 2022 LiFT Learning.