New Designs for School
Ahead of the Class: Earning College Credits Early
February 6, 2015
Topics
Student Success
College & Career
Curriculum & Instruction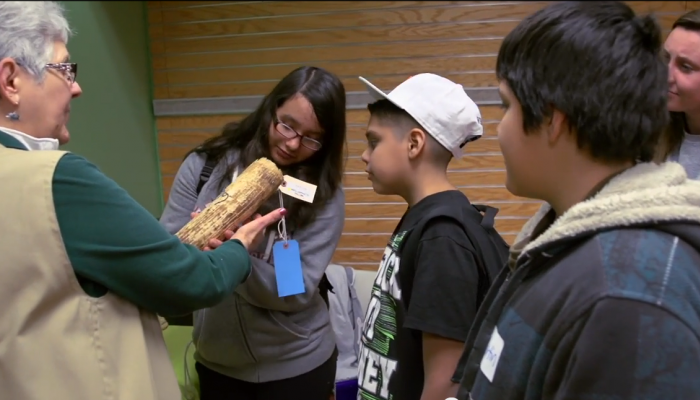 New Designs for School
New Designs for School
We've all had the experience of truly purposeful, authentic learning and know how valuable it is. Educators are taking the best of what we know about learning, student support, effective instruction, and interpersonal skill-building to completely reimagine schools so that students experience that kind of purposeful learning all day, every day.
Learn More
The Pathways and Early College instructional model of Generation Schools Network creates a direct connection from high school learning and success to college completion and career preparation.
Recently, I learned more about the unique instructional model being implemented by Generation Schools Network in Colorado. I'm intrigued by their Pathways and early college structure. The two model elements serve to create a direct connection from high school learning and success to college completion and career preparation. Here's what they shared in a recent update:
Students at West Generation Academy (WGA) continue to work diligently in their planning and preparation for their postsecondary educations starting early on in high school. Students identify a pathway, or plan of study, during their freshman year. The pathway is selected based on the student's interest and outlined post-secondary goal. If a student is undecided about their pathway at the time of selection, a general College Prep Pathway can be selected.

Each pathway is designed so that students can either receive or be near completion of an Associate of Arts, Associate of Science, Associate of Applied Sciences or certificate after their study at West Generation's Early College.

As a part of these College Prep Pathways, many WGA students are working to earn credits toward postsecondary degrees and certifications while still in high school. This past fall, 244 WGA students tackled concurrent enrollment classes, and in trimester two they currently have 213 students taking college classes.

At WGA, 68% of the student body has already completed one or more college courses!
Visit Generation Schools Network's grantee page to learn more about the West Generation Academy model that hinges on extended learning time, blended learning through classroom rotations, and college and career readiness.