Prepared Project Catalyzer 4
Live Your Grad Profile Out Loud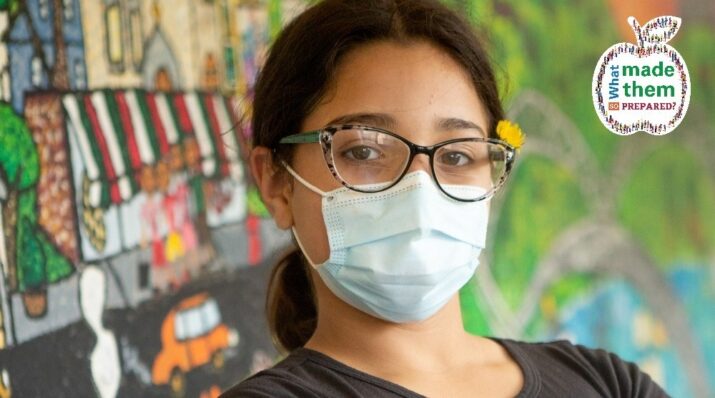 Use COVID/remote-learning's challenges to spark cultural change. How might you help your community turn its graduate profile into operating norms?
"Identity, purpose, and agency—these are all from our district's graduate profile. These attributes are more than just a poster, they are how we live. From the district to principals to teachers to the kids—it is all a constant, at every level."
–Pam Betten, CAO, Sunnyside Unified School District (AZ)
It makes a ton of sense, doesn't it? If you have proclaimed, through a graduate profile, that your school or district is all about enabling students to graduate as caring, resilient, self-directed, flexible, creative, collaborative learners and problem-solvers… then shouldn't the adults, systems, and operating culture model those attributes to students every day?
It's so easy to say, and so hard to accomplish this kind of healthy alignment. The steps in this activity, drawn from Prepared project participants and other sources, will help you ignite movement to get there.
The Goal
Be organizationally self-reflective. Take a census on which attributes your school/district community feels are strengths and which ones need attention.
How
Create a simple Google Form or Survey Monkey poll to ask your community: How well are we living up to our own graduate profile? Ask survey-takers to use sliding scales to rate how well they demonstrate each attribute in your profile themselves, how well their school demonstrates them, and how well the district as a whole demonstrates them. Ask for examples of all kinds, positive and negative.
Convene mixed-job-title focus groups—and include students, families, and other community members too—to discuss the results. Ask two questions: (1) Where is your community strongest? Celebrate those results! (2) Which attributes should your community make stronger and more prevalent? Brainstorm ways to do so.
Do students say that their learning experience reflects the graduate profile? Consider mounting a "Sound of Learning" project, an approach developed by NGLC with schools and partners, where students reflect on this question in recorded interviews. Their voices are powerful when district/school staff listen to them as a collection. When San Francisco Unified did this, three years ago, more than 1,000 school and district leaders, teachers and other staff listened to students' recordings in live, museum-like "installations" (see photo). "This structure has motivated people around the graduate profile in a way nothing else has," said Director of Innovation Julie Kessler. Use this free how-to document to guide your own Sound of Learning project.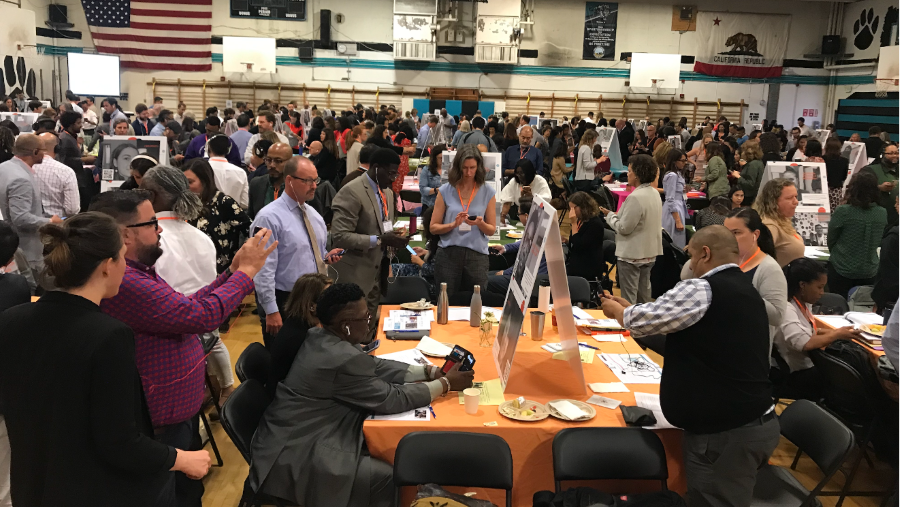 Administrators in San Francisco Unified School District listen, through smartphones and QR codes, to students reflecting on whether and how their experience in SFUSD connects with the district's grad profile (or not). Credit: San Francisco Unified School District
Go Further
Be inspired by the tools, resources, and stories of instructional shifts and innovative learning designs in NGLC's The Portrait of a Graduate in Practice. 
Use Getting Smart's compilation of ideas and strategies for activating your graduate profile (and its many links) to make progress toward becoming truly learner-centered.
Apply the range of free tools available through NGLC's MyWays Project website to help your school or district live your graduate profile out loud. Connect with your community about your vision of student success. Explain the reasoning and research behind that revitalized vision. Take free asynchronous online courses to understand the implications of your graduate profile on learning design. Design learning objectives for a broad range of 21st-century skills.
Explore the services, reports, and more from Battelle4Kids, the organization behind the Portrait of a Graduate resource, to create your graduate profile and/or leverage it to become more student-centered.
---
Photo at top by Allison Shelley for EDUimages, CC BY-NC-4.0