Find your heroes and strongest stories. Discover what's common, among them. Learn from peer schools and districts where resilient inventiveness and collaborative humanity are the operating norms. Live the vision you seek for your students.
Advice from Prepared Project Schools and Districts
There is never a "right time" to change practices and mindsets in schools. Don't wait for it to come. Address current problems in ways that gradually develop the organizational attributes and operating norms you need.
Invite creative initiative and practice saying "Yes!" Your greatest asset is your people—staff and students—and the good work they might do together. Lasting change happens at the speed of trust… plus agency.
Lean into the "Grand Agreement" of shared goals and values as a community-wide touchstone. Find ways for your own community's expression of student success to serve as the songsheet that everyone might sing from. And if you haven't yet reimagined student success: do that first.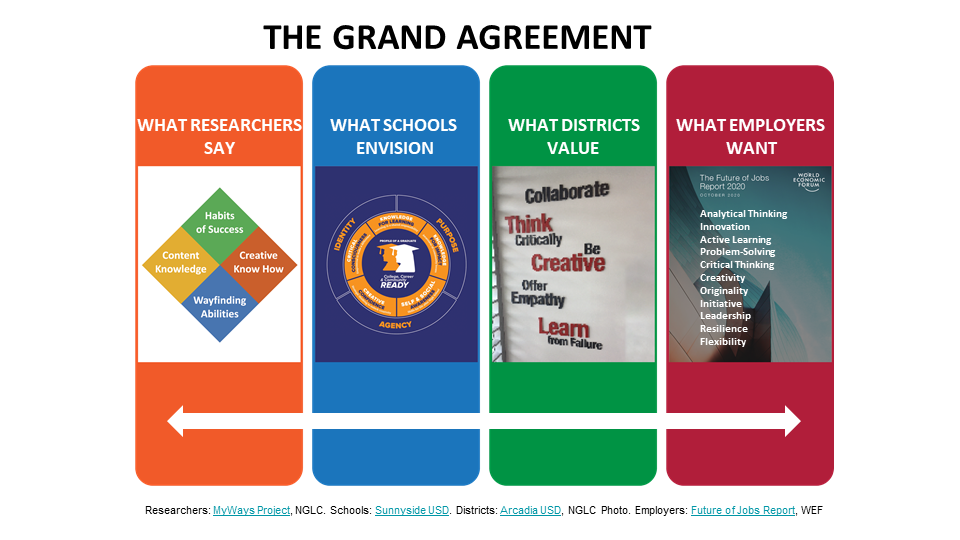 Welcome to the Prepared Project "MakerSpace"
The activities you will find here are designed with the advice above in mind. They are inspired by the practices and perspectives offered by the project's participating schools and districts and organized by the three key factors that summarize the project's research findings. Use them to advance your own transformation journey!
Each activity comes with short, simple descriptions and steps to follow. If you use any of these activities or designed and using your own, share your strategy and progress on Twitter with the hashtag #PreparedProject. Let's build a social network devoted to sharing good ideas about becoming the attributes you seek to develop in the students you serve!
Activities to Catalyze a Symmetric, Forward-Leaning Orientation for Adults & Kids
Activities to Catalyze a Healthy Culture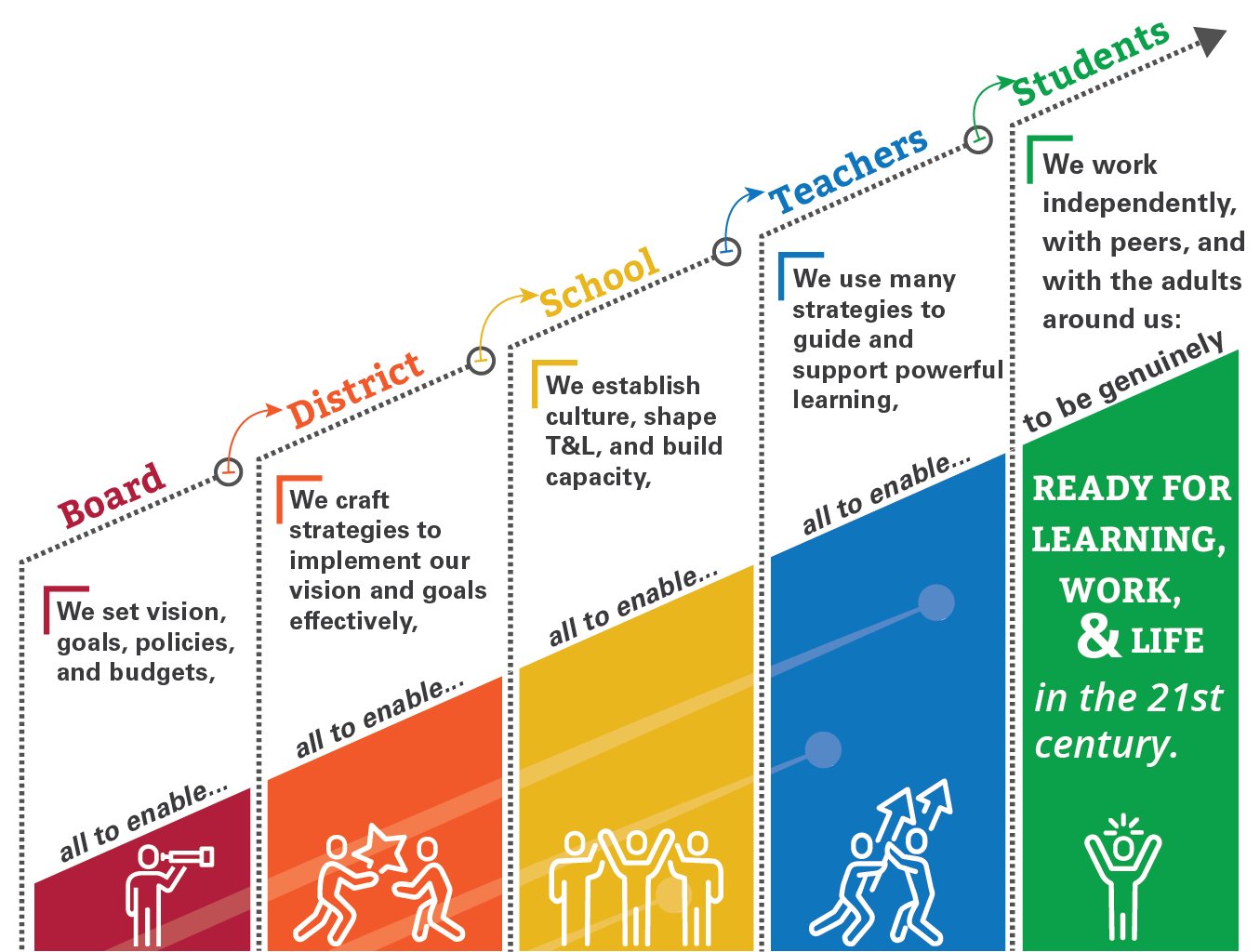 The Stairway of Enabling. Credit: NGLC.
Activities to Catalyze Strong Yet Flexible Systems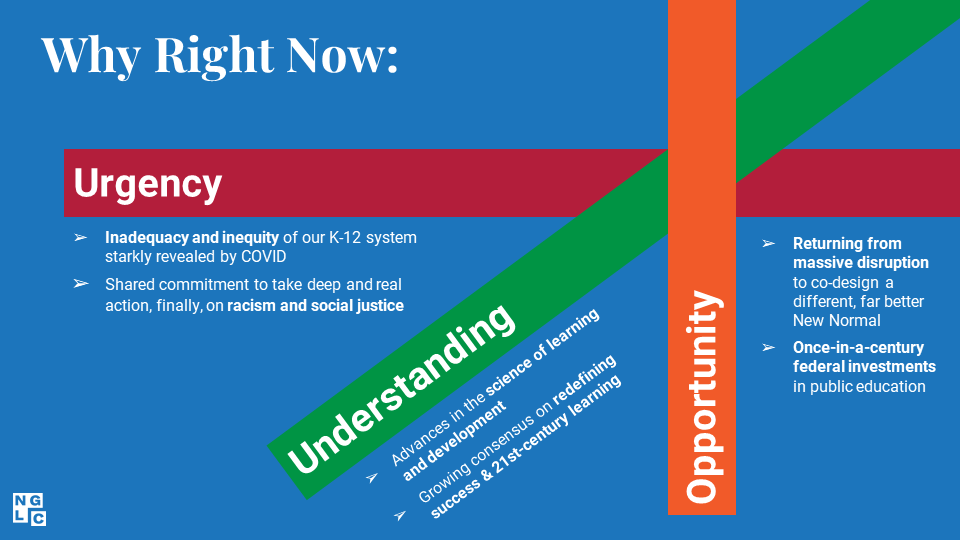 Credit: NGLC
---
Photo at top by Allison Shelley for EDUimages, CC BY-NC-4.0