Prepared Project Catalyzer 2
Get Unstuck with the Five Hows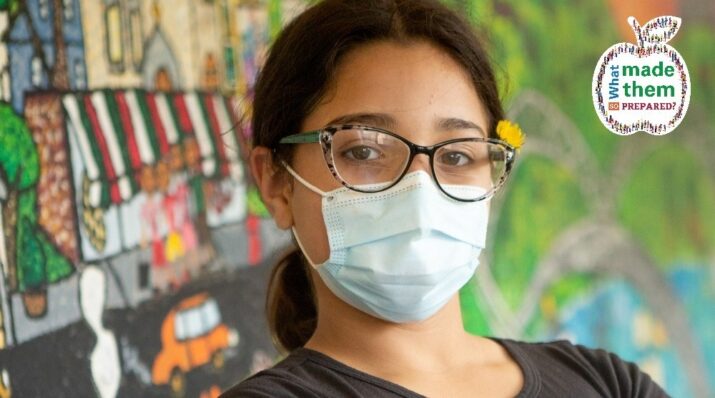 Feeling mired? Use the Five Hows to change the conversation and direction of your school, district, or CMO. This straightforward exercise builds consensus and momentum.
You may have used the Five Whys exercise to dive beneath problems to identify their root causes. Use the Five Hows to do the reverse: begin with your loftiest goal and relentlessly ask how? until you reach a practical, doable task.
The pandemic and nonstop COVID mitigation has made everyone connected to schools desperately tired. Many long to do work—any work!—that helps advance their school or district's vision of success.
The Five Hows has the advantage of positivity. As shown in the graphic, it revolves around goals not problems. You can employ it to move your leadership team, community forum, board, or working group past "problem fatigue" and into "solutioning mode."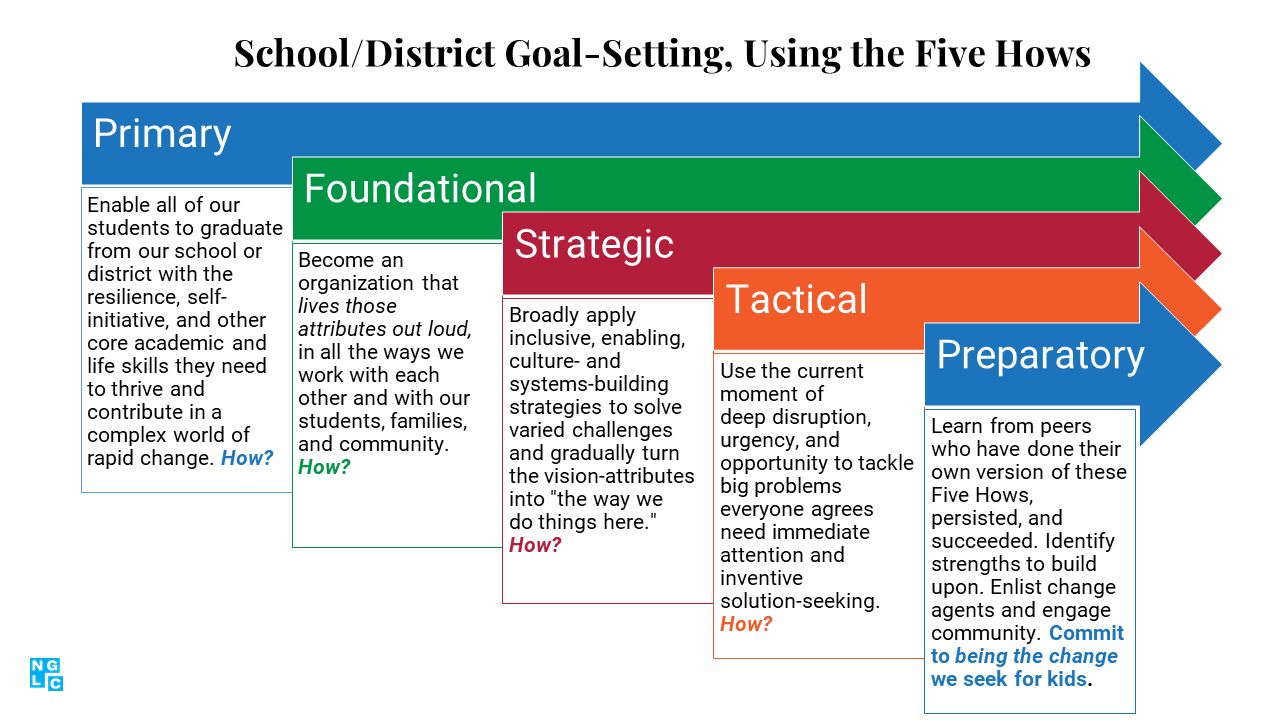 Credit: NGLC
The Goal
Shift your community or team into a productive, forward-leaning mindset with a visioning process that can lead to these results:
Generate practical, doable starting-points to advance ambitious, long-term goals
Enable your leaders and change agents to develop new strategies to drive productive change
Remind educators of the good reasons they entered education and why they just might want to stay in it
How
Gather your leadership team, community forum, board, or working group for a dedicated time to pull up and out of the relentless focus on problems.
Together, brainstorm a set of uplifting, shared aspirations.
Reach consensus on one of the aspirations. Brainstorm Round 2: How might we pull that off?
Jointly examine the most promising strategies. Choose one. Brainstorm Round 3: How might we pull THAT off?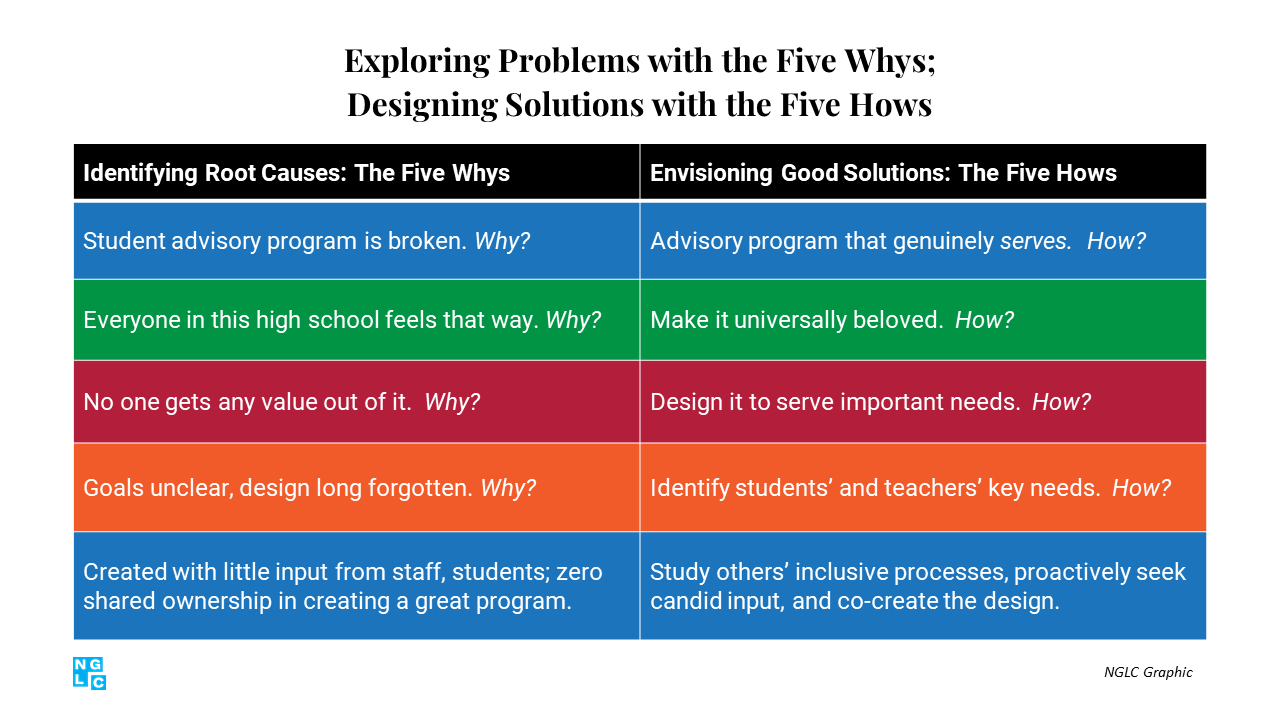 Using a student advisory program as its focus, this example compares the Five Whys process to the Five Hows. Credit: NGLC
Repeat as many times as you need to arrive at a step, or series of steps, that feel meaningful and attainable at the same time.
Form a group that is inclusive of all voices represented in your school or district community; reach out to invite those who are historically marginalized in decision making.
Ask this group to orchestrate the plan for taking that first step. Use the tools available in the Redesigning Schools Toolkit or the Transformation Design Deep Dive Guides to design an enabling, catalytic, and equitable approach.
---
Photo at top by Allison Shelley for EDUimages, CC BY-NC-4.0