Prepared Project Catalyzer 7
Pick Your Problem. Solve It Differently.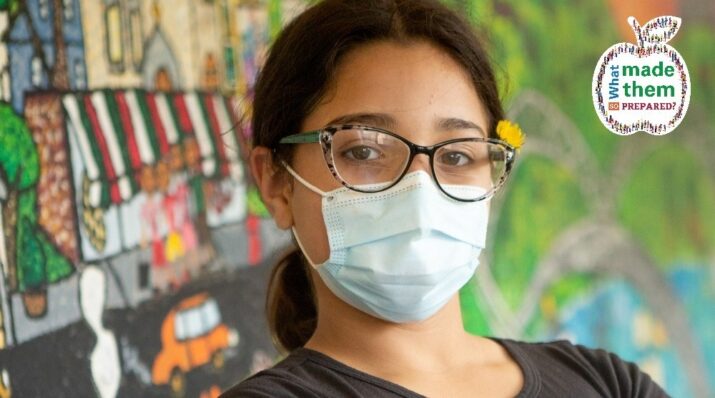 Strong, resilient organizations use tactics like these to address their most important challenges, no matter how big or small they are.
More and more schools are introducing design thinking to their students, especially as an element in makerspaces and other forms of creative labs. As we emerge from the pandemic, use this activity to establish design thinking in its more recently refined version, liberatory design, as your school or district's operating norm for problem solving.
The Goal
Be the change you seek for kids. If you want your graduates to demonstrate organized but flexible self-direction, a strong capacity for empathy and caring, and creative abilities in collaborative problem-solving, it's up to their school and district to model those attributes. Adopting liberatory design thinking is one way to do that visibly. (And increase your likelihood of problem-solving success in the process!)
How
Define your problem carefully. A good problem of practice…

Is widely recognized as a problem and you have evidence to back it up.
Has the potential to substantially improve the student experience in your school.
Addresses root causes, and not simply the symptoms of those causes.
Is open-ended enough (i.e., it doesn't already embed one solution) to generate multiple ideas on how to approach it.
Is small enough to lead to attainable "small wins" yet still represents a systems-level change.
Will, along with likely solutions/actions, serve to surface, illuminate, address, and promote equity.

Apply the "Goldilocks method" to your problem of practice. What's the right grain size, the one that is both ambitious but plausibly attainable? Ask:

How might we carry forward and deepen the level of parent engagement we observed in the pandemic? (Too big: a worthy overarching goal, but very broad and multi-dimensional.)
How might we do a better job advertising parent-teacher conferences? (Too narrow, as it assumes one reason/problem—communication—and one solution.)
How might we redesign our family engagement events and activities to increase and broaden participation? (Just right: aligned to broad goal, manageable and measurable to pilot, does not assume one cause, invites multiple courses of action, and serves as an opportunity for more inclusive change processes.)

Ensure that you are deliberately addressing equity. Sample conditions for districtwide racial equity (from Learning Policy Institute's DARE tool):

Every student has access to curricula and assessments that are rigorous, authentic, relevant, and well rounded.
Every student has access to the academic supports they need to learn and excel academically.
The district is inclusive of all students, fostering positive youth development and interpersonal relationships.
Families and other community members have opportunities to meaningfully engage with and contribute to schools.
The district creates plans to address disparities in achievement and social-emotional outcomes.
The district equitably distributes financial and material resources.

Experiment with using liberatory design thinking to address your well-defined problem. The National Equity Project offers a number of resources that can help, including the Liberatory Design Deck, describing the mindsets and modes required for effective liberatory design, and various forms of training and consulting.
Put it together and try it out. Schools and districts seeking support for their learning transformation through the use of liberatory design can explore NGLC's services.
---
Photo at top by Allison Shelley for EDUimages, CC BY-NC-4.0