Prepared Project Catalyzer 6
Level Up Your Community Engagement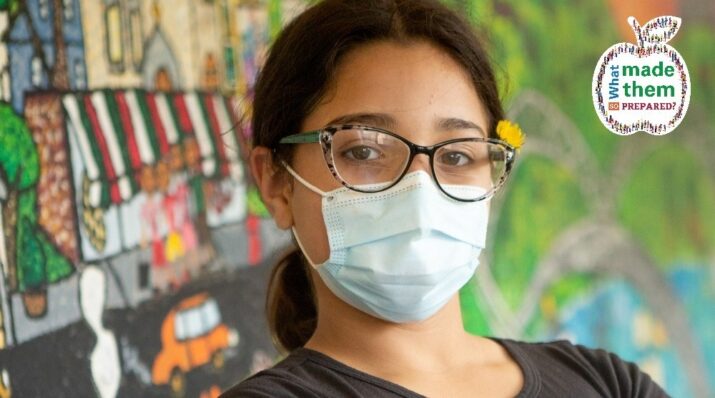 Strong communications and engagement strategies with your community are absolutely vital, during a pandemic or not. Are you doing enough?
Strong, flexible, agile communications practices and on-going engagement strategies are essential for any school or district and its community at any time. During the pandemic, Prepared project schools and districts report that they leaned into these practices more than ever—and intend to keep doing so.
Use this activity to expand beyond one-way communications practices with a strategic approach to community engagement.
The Goal
More strategy; less box-checking. Most districts use the usual suite of communications practices: website, social media, newsletters, community forums, media relations. Too often, these practices are a one-way street. Some of the Prepared project participants made these typical communications practices more dynamic and multi-directional with a strategic approach to community engagement.
How
Meet different needs with different programs. St. Vrain Valley Schools (also referenced in Catalyzer #1) has developed multiple layers of engagement with the communities in its jurisdiction, each layer with its own goal-set and level of intensity. Leadership St. Vrain is a monthly deep-dive immersion into the work of the school district for the most interested community members; a number of participants have gone on to serve the district as board members. St. Vrain Community Strong collects, organizes, and supports the wide range of volunteer opportunities and business partnerships available through the district. St. Vrainnovation is the district's virtual magazine, which gets wide readership across the valley. There is much, much more. All of this was initiated well more than a decade ago through the efforts of district, community, and local employer leaders to reimagine the relationship between St. Vrain and its public schools.

No one can build all of these levels at once! Start in your area of greatest need and design a program or tool to engage your community in the important work of your school or district.
Share the power. Join forces with a community partner to co-lead an initiative. Vista Unified School District, outside of San Diego, has made a deep commitment to listening and co-designing with its community. More than 18,000 voices, says district innovation director Nicole Allard, provided input into the district's evolving practices during the pandemic. Two Superintendent's Councils, one for Innovative Learning and another for Equity and Anti-Racism, emerged during the pandemic. Both are co-chaired by a district leader and a community leader—a professor from a partner university. The councils also include students, parents, staff members, teachers, union representatives, administrators, and board members. The councils were organized to provide community input on these complex, on-going district initiatives. They meet five or six times a year, more if needed, with related work taking place in between. (Here's a sample agenda.)
Listen carefully, and act on results. Vista Unified has also made great use of listening to its most important constituents—its students. The word cloud on the left, below, reflects the results of a vast listening effort in 2014, summarizing what the district heard most often from students through a series of forums. This act of organized listening set the district on its path to personalize learning in support of greater relevance, agency, and readiness. When the district repeated the process after five years of deep transformation efforts, the results were startling—see the shift in sentiment in the word cloud on the right.

Credit: Vista Unified School District
Co-create, co-create, co-create. Programs that are co-designed and co-owned from the start tend to have the best chance of fulfilling their goals and enduring beyond inevitable personnel turnover. The Tamarack Institute's index of community engagement strategies is a super-helpful collection of ideas, arranged according to your engagement goals: Inform, Consult, Involve, Collaborate, Empower. Explore these strategies with current community partners and choose one to use in an upcoming project.
---
Photo at top by Allison Shelley for EDUimages, CC BY-NC-4.0