Why Schools Need to Change
How Do We Solve for Racism?
March 31, 2021
Topics
Social-Emotional Learning
Learner Agency
Change Management
School Culture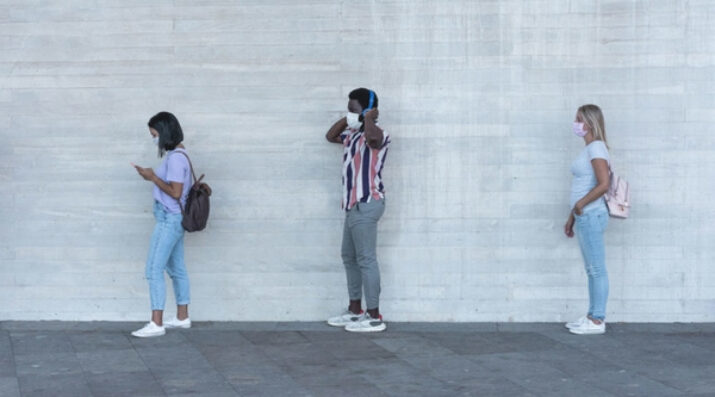 Why Schools Need to Change
Why Schools Need to Change
Today's learners face an uncertain present and a rapidly changing future that demand far different skills and knowledge than were needed in the 20th century. We also know so much more about enabling deep, powerful learning than we ever did before. Our collective future depends on how well young people prepare for the challenges and opportunities of 21st-century life.
Learn More
Q&A with Charles McDonald, the founder and executive director of Community Engagement Partners
Schools are a place where we could work with families and students to repair our communities, building collective power that will lead us to greater health and wellness outcomes.
The Reciprocity Project is a coalition of nonprofits, community organizers, and education innovators that are working together to build a new kind of school from the ground up. This work is rooted in reciprocal relationships, where the voice and ownership of stakeholders will create schools that are truly in service to their communities.
This interview with Reciprocity Project member Charles McDonald helps define institutional racism as a lived experience, and drills down into how to build schools that put the community first.
Charles McDonald - The Reciprocity Project
Why did you participate in the Reciprocity Project?
The project is a true example of reciprocity being carried out. This collaboration is modeling the ethos of the project and that's pretty cool. Working together for mutual benefit—that's pretty cool, and quite rare.
How do you define "Institutional Racism"?
I define it as a critical lens around oppression, a combination of policies and ideas that reinforce one another. Organizers in social justice movements ask the question of whether these failures around COVID-19 were by chance, or if the system was designed this way. And their answer is that if those systems were designed by people, then they can be redesigned and reimagined.
What does the term "Reparations" mean to you?
We have to ask what it means to be owed. Then we ask if we can reconcile that debt, and that gets to the question of repair. In terms of education, giving scholarships and more money only reinforces the policies and ideas that need to be dismantled. We need to look at those systems and ask if what they are producing is actually what we want. And, we have to measure the harm that has been done so that we can fix it.
What does it mean to put communities at the center of this work?
I don't believe that the tools we use to measure harm done by communities are objective because they normalize Whiteness. They look at communities as something to be studied, as opposed to co-creators and collaborators. The people who should be designing the questions are the very people that are proximate to it—people inside the community.

Another problem is that the people studying don't come back with any new resources, just a list of suggestions in a white paper. Scratch that. I'm asking for a way forward—and resources can help get there. A way forward that is enduring that can lead to self-determination and to building community and collective power that will lead us to greater health and wellness outcomes. Putting communities at the center means building solutions that puts us on a path to liberation that is steeped in the context of a local community.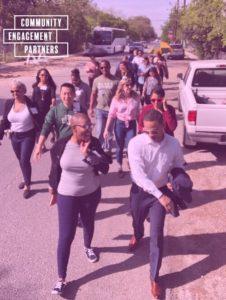 Courtesy of Community Engagement Partners
What is your organizing theory of schools?
Schools are the place where we could be doing the work of repairing our communities. I think they absolutely need to be doing this work with our families and our students who are entering the school system right now. They will be the leaders 10 or 20 years from now. We need to radically reimagine the purpose of school and what it looks like. When you center the community, we recognize that there's all of these other kinds of systems and social determinants that surround it. What are the gaps in the ecosystem? These are things that are really important questions for survival. Reimagining schools is about architecting a long-term vision of what our communities want to be.

Now, I know how this may sound. I hear myself saying this and I'm like, what kind of stuff is he smoking? Reimagine schools? But, we've got to start somewhere. And so when we think about the question of reciprocity, we create opportunities to kind of test it out. It's only impossible insofar as we haven't done it yet.
How do you see young people in this new vision of schools as community assets?
For the long-term viability of a better community you might ask, well what would the kids do? What would a school look like? What's the new competency of a school leader? What would be different about it and what would the repair work look like?

Our students are not receptacles to be dumped into, there's brilliance in them and there's a nimbleness—the way that they think divergently. All of these things can teach us something about the ways in which we nurture their assets. This also allows us to respond to their most basic needs and their most bold aspirations. It allows us to create spaces where they are working in collaboration, in design, and pushing each other in teaching and learning. So that's where I would start.
Who would we include as "educators" in your school model?
I just think about the friends and relationships I have in New Orleans. They hold so much knowledge in ways that might be called, according to the structure of our institutions right now, "informal." We need to valorize and validate these leaders and incentivize folks to step into ways of teaching and learning that are going to be culturally responsive.

Everyday ordinary people could come together and participate in public life and to create enduring and lasting institutions that will center the values and the needs of the people. For some reason that is radical.

There's no oppression or race-neutral solution to an oppression and racism-based problem. And so how might we think about or reimagine the assets like leveraging the assets within our community to be the educators or leaders of these new systems?
What is the role for the community in your vision of a school?
Our communities know what's best for our communities and that we don't need to rely on anyone else to make decisions for us. As a matter of fact, an effective organizer believes and understands that folks don't want other people to do anything for them. They want to do it for themselves. And I think that's really powerful. We need to develop leaders that continuously do that.
Charles McDonald is the executive director for Community Engagement Partners, a national nonprofit that builds the capacity of education organizations to partner with their local communities to create and sustain great schools.

More Reciprocity Project Posts
---
This article originally appeared on the Reciprocity Project website. Photo at top courtesy of the Reciprocity Project.