New Designs for School
Are NGLC Breakthrough School Models Disruptive?
June 4, 2013
Topics
Tools for Next Gen Learning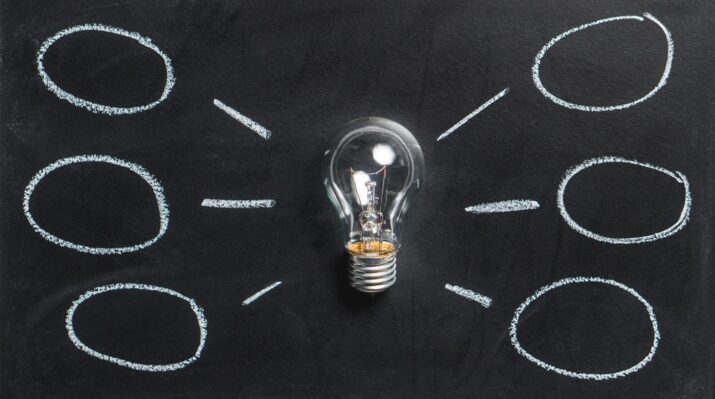 New Designs for School
New Designs for School
We've all had the experience of truly purposeful, authentic learning and know how valuable it is. Educators are taking the best of what we know about learning, student support, effective instruction, and interpersonal skill-building to completely reimagine schools so that students experience that kind of purposeful learning all day, every day.
Learn More
This post examines the disruptive nature of NGLC breakthrough school model grantees in light of the new Christensen Institute paper on K-12 blended learning and the theory of hybrids.
The Clayton Christensen Institute has recently released a paper Is K-12 Blended Learning Disruptive? An introduction of the theory of hybrids. The Institute has published three papers which have defined and described the growth of blended learning. In this fourth paper, the Institute introduces the concept of disruptive innovation, refines its definition of blended learning and distinguishes hybrid models of blended learning from disruptive models. Building on examples of sustaining and disruptive innovations across different industries such as the automobile sector (gasoline-powered engines, electric-powered vehicles, and gas/electric hybrids), the Institute demonstrates how disruptive innovations have the potential to supersede traditional models and ultimately hybrid models too.
At NGLC, we looked to this paper with interest because our mission is to accelerate educational innovation. In our first two waves of funding, we focused on building block innovations, enabled by technology, which would improve student success in discrete increments. And in our third and fourth waves of funding, we looked to whole school and full degree program models. The K-12 breakthrough school models were to embrace blended learning, along with other academic and organizational innovations such as competency-based learning and redefined staff roles. So, according to the Christensen Institute's report, would the blended learning models developed by NGLC grantees be labeled disruptive? More than a dramatic breakthrough within an existing trajectory, do these new school models actually replace the traditional school model with something that is so much more customizable and accessible that it reaches a previously untapped population of students? Do these grantees have the potential to be the change in education?
The Institute identifies the Flex, A La Carte, Enriched Virtual and Individual Rotation models of blended learning as disruptive in that they depart completely from the traditional school model (compared to the Station Rotation, Lab Rotation, and Flipped Classroom models that incorporate the main features of both the traditional classroom and online learning). Disruptive models harness new online learning technologies to serve the needs of students who otherwise have few or no alternatives (due to a lack of course or staffing options, high drop-out risk, etc). Students in these models have control over their learning progression and are able to measure their performance in an entirely different way than traditional schools models. Our 20 breakthrough model grantees at the middle and high school levels are at the forefront of redefining school by overhauling the physical space and eliminating barriers to learning progression by focusing on mastery-based learning and developing personalized learning pathways.
BlendMyLearning.com blog harnesses the voices of those practitioners who are navigating the waters of blended learning. These "edupreneurs," as Venture Academy's CEO Jon Bacal calls them, are key players in the disruptive transformation of education. In addition to adopting disruptive forms of blended learning, they are implementing new strategies of human capital development, redesigning classroom layouts and scheduling, prioritizing mastery-based learning over seat-time progression, testing new technologies that enable a more personalized learning pathway for students, and targeting student populations that are underserved by traditional school. 
These pioneers are driving a huge change in education that advances individualization, access, equity and productivity. They are the ones who will ultimately determine whether breakthrough school models are disruptive or not.