Why Schools Need to Change
Are We Transforming Our Education Systems Fast Enough to Save the Human Species?
March 22, 2022
Topics
Student Success
Leadership
Tools for Next Gen Learning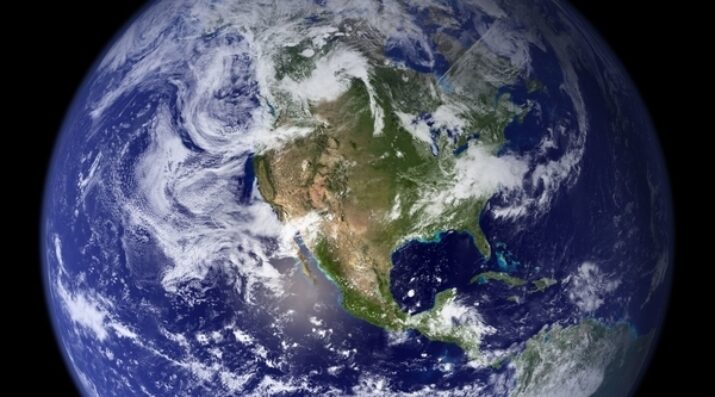 Why Schools Need to Change
Why Schools Need to Change
Today's learners face an uncertain present and a rapidly changing future that demand far different skills and knowledge than were needed in the 20th century. We also know so much more about enabling deep, powerful learning than we ever did before. Our collective future depends on how well young people prepare for the challenges and opportunities of 21st-century life.
Learn More
The NGLC Community Looks toward the Work Crying Out to Be Done
You know what it feels like when a room full of people—more than 100 in this case—takes a collective breath all at once?
That happened for the NGLC team, advisors, and a hundred allies and partners, last November at NGLC's 10th anniversary virtual celebration. One of the panelists, Susan Patrick, CEO of the Aurora Institute, asked a question that brought us all up short. In the moment, it seemed to reflect the raw truth for everyone present:
"Are we transforming our education systems fast enough to save the human species?"
That's how a global group of ed reformers she belongs to, Susan said, now kicks off all of its "next gen" conferences, with that burning, heart-stopping question.
Eric Tucker, founder and CEO of Brooklyn LAB Charter School in New York City (another NGLC partner and panelist in the anniversary event), carried Susan's challenge further:
"Ultimately, what we're all doing is not today equal to the challenge of climate change, not yet equal to the challenge posed by anti-Black racism, not yet equal to the challenge of building durable public institutions… that are capable of meeting the needs of all young people."
The Zoom-room chat exploded. Everyone connected to public education the world over, the attendees were writing, should be working as fiercely, and yet as lovingly, as inventively, and as collaboratively as possible on this challenge, as Eric articulated it:
"What types of learning and development experiences do we want for our own children, in the face of the existential challenges facing our planet and species?"
This event was designed to serve as both a milestone marker, looking back on NGLC's first 10 years, and as a telescope, naming and illuminating the challenges facing everyone in public education over the coming decade. There was broad, enthusiastic recognition of the progress that next gen learning has made over recent years, and—so fulfilling for the NGLC team to hear—of the role that the NGLC community and our many partners, grantees, and funders have played in deepening that progress.
But as affirming as that thread in the conversation was, we all left the event feeling, I suspect, "ten units of urgency" for every "one unit of accomplishment." As another panelist, Nicole Allard, who leads innovation for Vista Unified School District in Vista, California, put it:
"If we leave these last two years having just defeated COVID, and that's the only virus that we've defeated… then we're in trouble. Because there is a virus in public education that we're all dealing with. We have really beautiful pockets of really innovative work, schools that are doing incredible work for kids. But we have a long way to go. The challenge for us as a nation is: Kids deserve more than pockets! Kids deserve more than just happening to go to the right school in order to get this experience. This needs to become a nationwide initiative!"
Tom Vander Ark, CEO of Getting Smart, was moderating this NGLC panel and picked right up on Nicole's call to action. In response to his invitation, the other panelists (and dozens of commenters in the chat) pointed to pockets of innovation that could help trigger nationwide movement:
Models and learning strategies (competency-based, experiential, personalized, authentic) that didn't exist or weren't at all codified, 10 years ago
Tools for managing learning, understanding individual learners and their learning needs, and opening up learning beyond the classroom walls (though, several attendees said, these tools are not yet what we need them to be)
Progress in helping technology-based strategies and platforms grow increasingly inter-operable
Significant spread in redefining student success to encompass whole-child development and 21st-century skills
Growing appreciation—though with substantial pushback over the past year—for public education's role in advancing equity, anti-racism, and social justice
Activation of agency among some educators and ed leaders to take risks, rethink what school should be about, and explore more student-centered approaches
Widening appreciation of the importance of social and emotional learning, belongingness, contextual factors in students' learning trajectory, and the science of learning and development
There was no shortage of generally promising trends and innovation pockets to point to, among this crowd; nor was there any shortage of spirit or commitment to "keep fighting the good fight." There was also, though, a strong collective sense of frustration about the intractability of so many of the systems that ultimately determine how students (and their communities) experience their public schools. Our panelists and a number of the event's attendees drew parallels between those systems and the mindsets and values those systems tend to represent:
"Systems can be value statements. And if you don't have the systems to support your work, it's not going to take off. So we have to ask: what do we truly value? And we need to create systems and structures to support that set of values."
–Nicole Allard
"Systems matter. They are a reflection of us. There are relationships at scale. So if we want to look at how to fix our country broadly, we need to look at who we are, who we're in relationship with, and repair those relationships."
–Caroline Hill, founder, 228Accelerator; NGLC national advisor; and panelist in this virtual event
"Systems embed the hegemonies that dictate our individual beliefs and actions."
–Jenny Poon, Center for Innovation in Education
"If you want to really understand a system, try to change it."
–Bob Montgomery, WestEd
This isn't a sequential, chicken-or-egg choice, the community seemed to conclude. Values define systems; and systems buttress values. In order to change values, change the systems; and in order to change systems, work on the values. There's no time to choose one or the other. The stakes, as one attendee put it, are just too high.
Caroline Hill closed the event with a kind of benediction for the assembly—and for the movement toward a very different form of public education in the U.S., one fully capable of serving the complex needs of all of this nation's children and the role that our democracy and the planet urgently need it to play.
"I want everyone to close our eyes for just a second. And I want you to think deeply about the way you think American society should look and function when we are designed to be a multicultural democracy, where we are taught and learn how to respect the Earth, and where every single body is loved, seen, and respected for who they are and how they show up.

"We have the opportunity and the next 10 years to make that vision of a multicultural democracy come true. We have to figure out what instruction is required, what assessments are required, and then design and redesign the schools to get there.

"If we don't have the vision, we will spend our time reacting to somebody else's. I think it's time for us to step up, design the multicultural democracy that we all believe and deserve, and use our connections with the next gen learning community to get us there. We have the tools. Let's get them in the right order. Boom."
We finished with a chat "waterfall," with everyone simultaneously submitting a one-word expression of how they were feeling in that moment. The words were cathartic, and inspiring, and affirming, and… real.
"Encouraged." "Invigorated!" "Dedicated." "Connected!" "Grateful." "Emancipatory!" "Buoyed." "Energized!" "Hopeful." "Appreciative." "Inspired!" "Fired up!" "EXCITED!!"
Nicole Allard may have expressed the sense of the whole session best, with this simple statement:
"We have to be brave."
More on that—a way we can be brave together, for our nation's schoolchildren and our collective future—in part two of this article: 7 Brave Choices toward a Bright Future for Your School, District, and Community.
---
While I synthesized what emerged from NGLC's anniversary celebration here, it's really the panelists and attendees who produced this article. NGLC Co-Director Carlos Beato, the NGLC team, and our national Advisory Council members and I share a profound sense of appreciation for these restless, relentless visionaries and the whole next gen learning community, for making NGLC what it is today and for their continuing efforts, already shaping the next decade of next gen learning. —Andy Calkins, Co-Director


Image at top: Blue Marble - 2002, NASA Goddard Space Flight Center, CC BY-2.0.