Building Community
Boston Public School Partnerships: A Strength-Based Collaboration
May 4, 2023
Topics
Student Success
Leadership
Staffing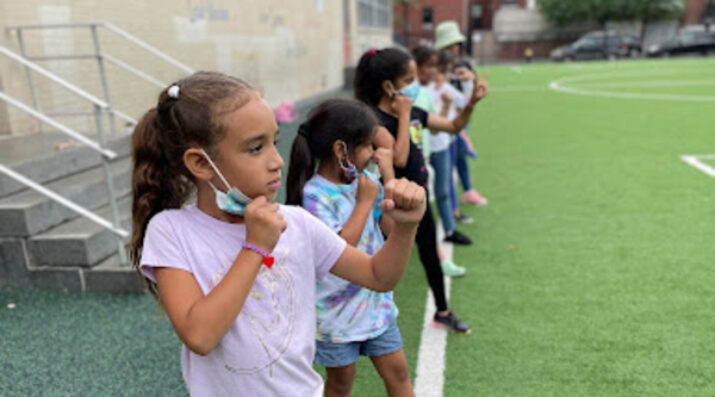 Building Community
Building Community
When educators design and create new schools, and live next gen learning themselves, they take the lead in growing next gen learning across the nation. Other educators don't simply follow and adopt; next gen learning depends on personal and community agency—the will to own the change, fueled by the desire to learn from and with others. Networks and policy play important roles in enabling grassroots approaches to change.
Learn More
School-community partnerships support whole-child learning and development when they tap into the unique strengths, interests, and passions of each partner—and students are the ones who benefit.
What if a student who struggles in science naturally has a strength in math? Given the time and resources to pursue mathematical endeavors, the student would eventually be able to apply what they've learned to science as well. Their confidence builds because a pathway was created to strengthen a weakness by using an existing strength. The strength-based approach views situations realistically and looks for opportunities to complement and support existing strengths and capacities as opposed to merely focusing on problems or concerns. This approach to learning goes beyond building student confidence. It also encourages self-efficacious behaviors and supports long term learning pursuits.

Service learning is another form of a strength-based approach that integrates service projects with classroom learning. By giving students opportunities to reflect on and learn from experiences of service and active citizenship, service-learning programs provide equitable and effective messages that positively impact youth. By engaging, educating, and integrating service projects with classroom learning, guiding students to identify and solve real problems in their communities, service learning teaches academic as well as life skills.
At Boston Public Schools (BPS), we take a strength-based approach with our community, industry, and faith-based partners. Our partners offer programs that cultivate strong collaborative relationships with schoolteachers and school leaders, helping to improve students' homework completion, classwork efforts, positive behavior, and more self-accountability.
For example, for more than twenty years, CitySprouts has partnered closely with public elementary schools in Cambridge and Boston to provide opportunities for children to learn by exploring the natural world as part of their school journey. CitySprouts has a mission to cultivate curiosity and wonder with hands-on science learning through urban gardens and is committed to greater equity in science education and children's access to nature no matter where they live. To connect partners like CitySprouts to specific BPS schools to serve the student, there is groundwork that must happen to identify each school's need instead of attempting to apply a cookie-cutter approach. Our internal partnerships and networks are organically activated when it comes to application of a holistic, strength-based approach to learning.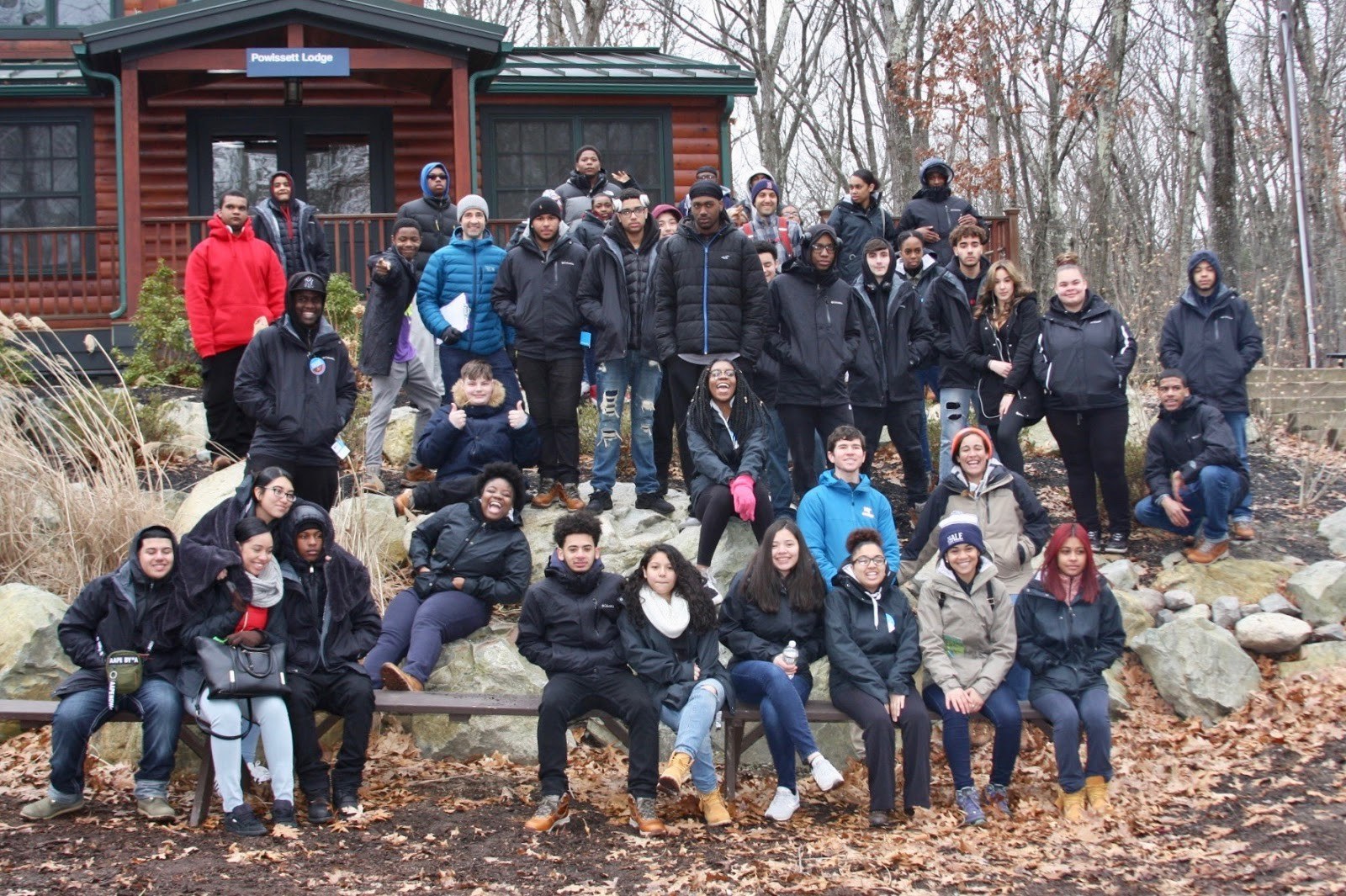 We take into account the strengths and interests of staff in the district as we match programs and partners to community, family, and student needs. For example, the Office of Partnerships, where I work, works closely with the Community Engagement Team which includes community engagement managers Jelani Haynes, Phuongdai Nguyen, Christelle Paul, and Maia Lee-Chin. Each member of this team is dedicated to the ongoing work and takes pride in their contribution. They even have favorite parts of the work that keep them motivated.
On a day-to-day basis, the Community Engagement Team facilitates meetings between the community and different BPS departments, as well as develops and maintains relationships with several community-based organizations. Maia says, "My favorite part of the role is being able to support students, families, and communities in all aspects of their lives, not just their academics." This team also develops and facilitates engagement strategies that allow for community feedback in district decision making and policy changes. Christelle states, "My favorite part of the work is going into the field and connecting with and building relationships with members of the community, specifically youth serving organizations and Haitian businesses." Using their unique strengths, both Maia and Christelle work to serve the whole student, stretching beyond academics by cultivating relationships with partners who can invest in the process of guiding students to identify and solve real problems in their communities.
In my role as manager of community and faith based partnerships, I work to ensure quality programming and resources to schools with marginalized and historically excluded communities by recruiting, engaging, and working with both community and faith-based partners. I identify gaps and needs by using data and direct interaction with families, students, and members of the community. I work alongside Zachary Rocco, the manager of industry partnerships and volunteerism. Together, we are a dynamic duo balancing Zachary's mastery of systems and data and my community-driven focus and emphasis on collaborative culture to best serve students.
Zachary works with schools to connect students with internship opportunities and also works with industry partners to provide externship opportunities for BPS teachers. Additionally, he helps schools connect with the right programs as well as helps partners to contact schools with students who would benefit from their services together with other team members in the office. Zach says, "My favorite part of the job is knowing that I contribute to developing the whole student."
I share a similar sentiment. More specifically, my favorite part is engaging with the community as a means of connecting the dots that support the whole student. The outcome is a deeper positive impact.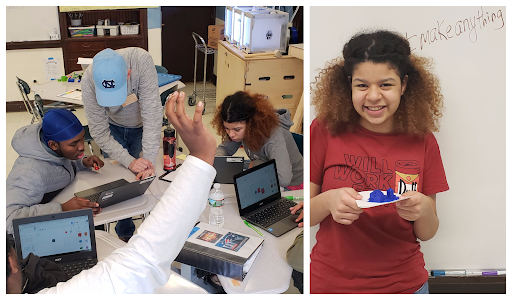 We recognize that learning extends beyond the classroom and during out of school time as well. That's why summer employment, internships, and externships are important to our student community. Zachary most recently worked on externship opportunities for Recorded Future, an organization that empowers countries and organizations with the right intelligence at the right time, to keep our people and infrastructure safe.
Additionally, we have a brilliant relationship with United Way of Mass Bay's BoSTEM Initiative. BoSTEM is a collaborative effort between United Way, Boston After School & Beyond, and Boston Public Schools to encourage and enthuse Boston middle school students about STEM through engaging, hands-on activities that have real world applications. This is accomplished through engaging STEM professional volunteers to mentor and/or host students for a workplace field trip through our BoSTEM out of school time partners.
Our partners work with schools to foster high quality and engaging activities, building self-esteem in students, and promoting early relationships and interactions. All of which plays a crucial role in shaping children's behavior and social skills. It also provides support to teachers in addition to providing parents/families alternate views to their child's learning needs and capabilities.
---
Photo at top by Lindsay Thornquist: BPS learners in the Boston Beyond summer program. Used with permission. All other photos courtesy of Boston Public Schools.