Technology Tools
Breakthrough Models Academy: Focusing on Innovation that Transforms Higher Education
August 5, 2013
Topics
Leadership
College & Career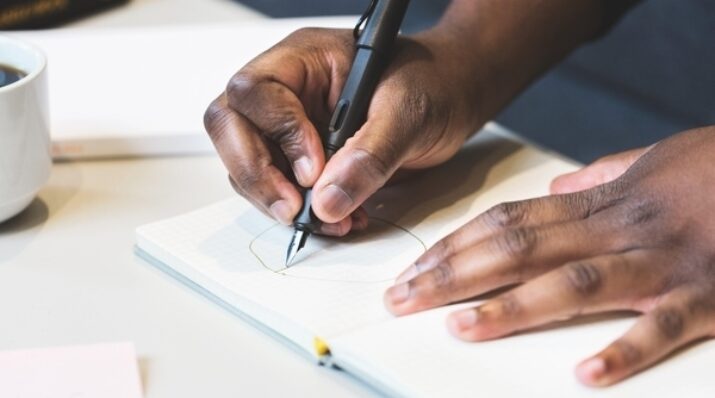 Technology Tools
Technology Tools
Educators often take advantage of educational technologies as they make the shifts in instruction, teacher roles, and learning experiences that next gen learning requires. Technology should not lead the design of learning, but when educators use it to personalize and enrich learning, it has the potential to accelerate mastery of critical content and skills by all students.
Learn More
A coach at the Breakthrough Models Academy shares her perspective that the program generated fresh thinking and a new understanding of leadership among the participants.
What does it take to create breakthrough models that have the potential to bring about transformative change in higher education?
First, invite a select group of proven leaders from a wide range of academic institutions to spend a week together in Cambridge, MA, and put them on teams that leverage the strengths of each leader;
Next, bring in a diverse cadre of accomplished educators and innovators to stimulate participants' consideration of both the possibilities and responsibilities of transformative change, and in so doing, create a fabulously engaging environment for deep-dive consideration of and collegial debate about what makes a model truly 'breakthrough' in its impact;
Then, invite and challenge each team to do 30,000'-level ideation together and collectively design a breakthrough model that addresses degree programs, student success and support, or even the structure of an entire institution. 
During the third week of July, EDUCAUSE brought all of these elements together and created a participant-driven context for innovative thinking as it initiated the first segment of a leadership and design experience called the Breakthrough Models Academy.
I had the opportunity to participate in this inaugural event as a coach, and one of the most exciting aspects about that role was seeing how the Breakthrough Models Academy provided participants an opportunity to inspire each other to rediscover how to leverage who they are as leaders poised to advance innovation locally, regionally, and nationally. Throughout the week, participants wrestled with one of the most pressing and complex tasks facing institutions of higher education: how to better engage and more effectively educate a wider spectrum of 21st-century learners at a reduced cost.  At first glance that may seem like a problem requiring a relatively simple tweak of a previous solution.  At second glance, however, it becomes increasing clear that defining and measuring what an engaged learner looks like or is capable of doing is up for some serious discussion and reconsideration.  Likewise, consensus is lacking on the matter of an "effective education" and what it prepares a learner to do. Among the key questions: who are these 21st-century learners of whom we speak?  How much is enough when we talk about reducing cost?  How do we best calculate the ROI on reducing costs without sacrificing quality?  How are we defining "quality" when we refer to a "quality education?"
There are of course no easy answers to these questions, and designing models that are capable of truly 'breaking through' the status quo of education as usual is not an easy task.  Yet participants were not shying away from the challenge before them. A Nancy Millichap, NGLC program officer, recently pointed out, by the end of the week the teams had presented "intriguing" initial proposals for designs that will be "reworked, refined, polished, and finished over the coming weeks" and presented at the EDUCAUSE Annual Conference in Anaheim this October.  One of the most wonderful, provocative, and useful components of the Breakthrough Models Academy curriculum was the unique way the topics and speakers were paired up and scheduled in order to leverage their diverse approaches and sometimes differing views and solutions. Take, for example, the morning that Ed Klonoski, President of Charter Oak State College, and Burck Smith, CEO of Straighterline.com, started off us with a challenge that asked us to begin "Rethinking the Value Chain," by exploring new cost-effective models for higher education in a corporate mold.  The very next session, "Concerns and Cautions in the Face of Opportunity," invited Judith Eaton, president of the Council for Higher Education Accreditation (CHEA) and Carol Schneider, president of the Association of American Colleges and Universities (AACU) to challenge us to do so by helping us better understand the function and significance of accreditation and the importance of exploring and improving upon, rather than replicating, traditional curricular and pedagogical approaches as we create new models.
The Breakthrough Models Academy's sequencing of perspectives was exactly what was needed to stimulate the passionate and productive Q&A sessions that followed, as participants stepped up to the challenge of considering how to integrate innovative new models with best practices for increasing student engagement, active learning, mentoring, retention and completion issues.  As when students search for solutions in a problem-based learning (PBL) environment, easy answers were not provided for Breakthrough Models Academy participants. Instead, they collectively waded through the differing emphases, models, and debates and began to define the problem and potential solutions from their specific vantage points.  These  'high octane' conversations are key to helping us discover/create optimal ways to combine the best of traditional models with the best of new, disruptive innovation.  And that, it seems to me, is at the heart of the difficult task before us
It is actually our willingness to go 'all in,' and our willingness to work through the difficult dialogues, that will drive us to break through and discover how bestto address the urgent need (most recently articulated by President Obama) to reinvent and broaden the aims of, and access to, higher education, while also reducing the financial burden of earning a degree:
"Now, some colleges are testing new approaches to shorten the path to a degree, or blending teaching with online learning to help students master material and earn credits in less time.  In some states, they're testing new ways to fund college based not just on how many students enroll, but how many of them graduate, how well did they do," he said. "And in the coming months, I will lay out an aggressive strategy to shake up the system, tackle rising costs, and improve value for middle-class students and their families.  It is critical that we make sure that college is affordable for every single American who's willing to work for it."
So, yes, there is a clarion call for those of us inside higher education to step up and collaborate more effectively with those trying to innovate from outside of our institutions.  I believe such collaborative efforts are the best way to ensure the development of new educational breakthrough models that reduce both time-to-degree and cost-of-degree while actually improving quality-of-degree. All contemporary higher education models can and should offer what Eaton and Schneider referred to as "competency attentive" educational options that may disaggregate curricula, but that do so by improving content design and pedagogy instead of inadvertently replicating the worst of our traditional content delivery and traditional pedagogy in new formats.  We can and we should focus on building educational solutions that have an integrative focus on the active acquisition of competencies/capabilities;* on increasing learners' self-efficacy and interest in lifelong learning that encourages the exploration of and retooling for continual career options; and on digital citizenship that increases civic engagement, a sense of agency, and a spirit of entrepreneurial creativity that can help us avoid "losing a vital economic resource: creative, resourceful thinkers."
If we fail to improve effectiveness as we (re)invent higher education models, it will only be due to the failure of our collective imaginations, whether we are (re)inventing from the non-profit, for-profit, or corporate sector, or even better—from some breakthrough combination that arises from unique partnerships among the various sectors.  We most certainly must make higher education more accessible and more cost-effective.  Simultaneously, we must most certainly improve how we educate beyond domain knowledge acquisition in order to increase the development of a social and economic entrepreneurialism that sustains and improves our society.  What was so exciting about the first week of the Breakthrough Models Academy is that both the speakers/presenters and the participants/leaders raised the level of engagement and created a spirited yet collegial environment that challenged all of us to move beyond any preconceived assumptions about what education can look like in the 21st century.  I am looking forward to seeing the results of all the hard work and collaborative team efforts at EDUCAUSE in October!*
---
*Thanks to Dr. Laurien Alexandre, a delightful colleague from Antioch University, for making me aware of the significant difference in emphasis and perspective between a competency-based education and a capabilities-based education.  See Lozano, J.F., Boni, A., Peris, J. & J. Hueso, "Competencies in higher education: A critical analysis from the capabilities approach," Journal of Philosophy of Education, 46:1, 2012: 132-147.