Building Community
Building Strong, Healthy Relationships with Community Partners in Boston
November 2, 2022
Topics
Student Success
Leadership
Tools for Next Gen Learning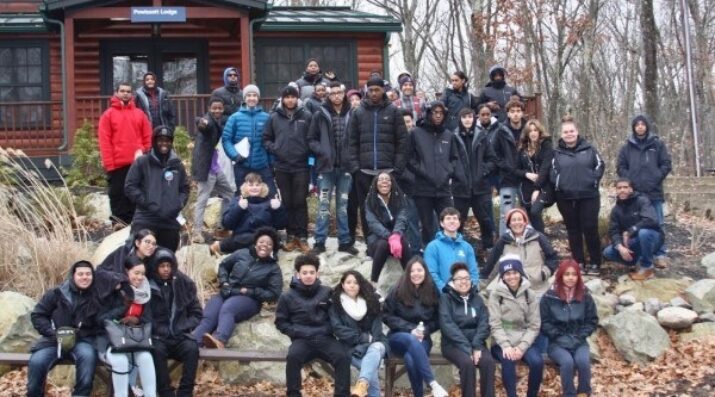 Building Community
Building Community
When educators design and create new schools, and live next gen learning themselves, they take the lead in growing next gen learning across the nation. Other educators don't simply follow and adopt; next gen learning depends on personal and community agency—the will to own the change, fueled by the desire to learn from and with others. Networks and policy play important roles in enabling grassroots approaches to change.
Learn More
Boston Public Schools looks for good matches with community partners to ensure students have equitable access to learning opportunities outside of school.
As educators, professionals, and partners, there is a shared responsibility to provide equitable access to the student community through effective partnerships. Community partnerships enhance current programming and create innovative curriculum that supports the diversity of our stakeholders. Being a support resource while contributing to the mission of providing access to high-quality learning opportunities requires proactiveness and mindfulness of the communities we serve. Strengthening support through community partnerships is hugely important and requires a commitment to building strong, healthy relationships. As we continue growing partnerships, we also grow our understanding of the value each adds to the community, especially to our children.
Boston Public Schools' PartnerBPS portfolio tells a story about our collaborative commitment to the diversity and inclusion culture. We review and vet new partners of all sizes to ensure they meet quality standards. It's important to us that partners feel that they are well equipped to meet the needs of the district and the students we serve.
We want to work with organizations who truly understand who our students are and, in as many cases as possible, reflect the backgrounds of our students.
We want our students to know that their unique identities are valuable and partners should encourage them to explore who they are and be proud of their identities.
Like with the externship program, it's important that our partners understand what it means to be a part of the Boston Public Schools, either as a student or a staff member, especially as we work to recover from COVID.
We perform consistent check-ins so we can have open conversations that may include recommendations for improvement or requests for support. We make sure to meet with partners who have been with us at the district for decades and with organizations that are new to our portfolio and looking to make connections with schools. For example, we check-in monthly with the YMCA, a longstanding partner, so we can brainstorm and resolve any logistical hang-ups while maintaining relationships. We also meet monthly with a new partner Chica Project, an organization that focuses on leadership development for young Latina women. But in those meetings, we discuss the tenets of their organization and how they might best fit with the mission and vision of the district.
Taking collaborative approaches to achieve goals is most effective because we are serving historically excluded communities and marginalized students that may come from low-income backgrounds, or are racially minoritized. BPS partners actively honor our students' identities in their services, curriculum, and programming to help all students see themselves, whether it is in the arts, in the lab, or in other professional categories. It is also important for our team to review policies and practices of our partners to ensure they are not unintentionally blocking access for our students. Proactively making sure our partners are inclusive and accessible to our students sends a welcoming message to our community.
When we assess data about our school communities, we are able to learn more about their needs and intended outcomes. We are able to assess our partner portfolio through our PartnerBPS platform and determine which partner fits the needs and if a team approach is better for achieving student success. We must consider what is missing, then try to identify what is blocking their access. By approaching this challenge by comparing how each community demographic aligns with partner offerings, we can begin making positive impacts to communities that are systematically denied equitable access to the same opportunities as other groups by making them more available to all students.
---
Photo at top of Intrepid Academy at Hale students, courtesy of Boston Public Schools.