Enabling Change
Choosing Your Degree Pathway
September 23, 2016
Topics
Learner Agency
College & Career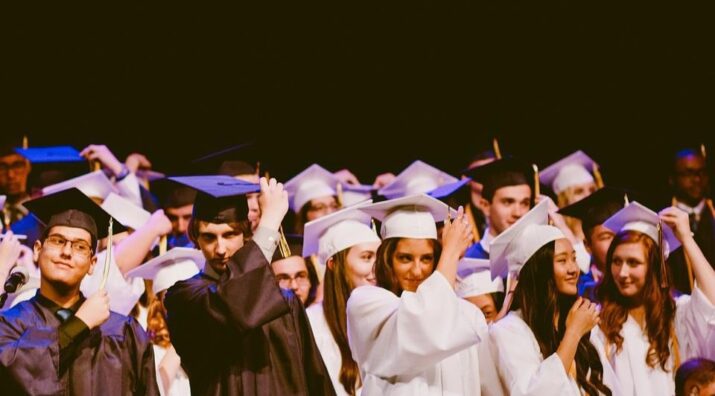 Enabling Change
Enabling Change
Next generation learning is all about everyone in the system—from students through teachers to policymakers—taking charge of their own learning, development, and work. That doesn't happen by forcing change through mandates and compliance. It happens by creating the environment and the equity of opportunity for everyone in the system to do their best possible work.
Learn More
Ramapo College junior Stephen Geerlof shares his views on student involvement when colleges make decisions that affect all members of its community.
Last year I found something that encourages greater student involvement than the promise of free food. That sounds impossible, right?! As a student myself, I will always show up for a free slice of pizza but there is something that my peers and I care about more than filling our stomachs. I discovered that if students are given a voice into the decisions that affect their academic future, you'll find that they have a lot to say and they want to be involved in the conversation.
Through my experiences on campus as an employee in Ramapo College's office of academic advisement as well as a member of student government, I have many opportunities to interact with students and hear their honest and unfiltered opinions. Recently, I was a member of two search committees; one was selecting degree planning software and one was hiring a new academic advisor.  Each time, I found my student perspective to be extremely useful to the whole committee. Having a student voice really helped the professional staff on the committee understand what a student desires in terms of tools to succeed, appropriate support from advisors, and the importance of providing students with a voice when decisions are made that affect all members of the college community.
Tools to Succeed
Our old degree planning software was boring and confusing. Anything with these two characteristics is something that college students will be sure to stay miles away from. I knew that on the committee it would be crucial for us to choose a software that students would love to use, something that was informative but also engaging. When I saw a product with visual charts for performance tracking, a progress bar that showed advancement toward graduation as credits are earned, and even options to drag and drop courses offered the next semester into a color-coded schedule for the student, I knew that this was a product students would love. There were no useless features with that tool, it was simply what students needed and it was visually presented in an easily understood way. Going from our old and bleak degree planning tool to this colorful and interactive model will be like turning on your first touchscreen smartphone after years of squinting at the tiny screen of an old and outdated flip-phone. Students desire advanced technology and we want to see it form an easily understood path from our first steps on campus to our last steps across the graduation stage.
Support for Students
Technology, such as an effective degree planning tool, can be extremely useful but sometimes students need additional, in-person assistance. Our academic advisors are crucial to the success of students in their first year at college. When I was asked to be on the committee to select a new academic advisor, I knew that the student perspective was crucial in choosing someone to guide students through their first college courses. Many of the professional staff members on the committee made a point to look for the applicants with the most relevant job experience. However, as we progressed into the individual interviews, I stressed the importance of an advisor demonstrating patience and reliability in addition to the in-depth experience that the other members of the committee were looking for. In my freshman year, I went from an Undeclared major to Accounting to Business Management to Finance. I had numerous conversations with my advisor throughout those decisions and her patience helped me to not become too stressed about my future. If students feel supported by their advisors, they are more likely to go in for appointments which will lead to higher levels of success for students. Imagine if my advisor was only concerned with getting me out of her office instead of patiently advising me through each decision, I might have ended up in a totally different field by now! On the committee I used my personal experiences to look for an academic advisor who would be a strong supporter of students during their first year, a person who was reliable and willing to sit down with a student, like me, multiple times in order to ensure their success.
Make Students a Part of the Process
My experiences on these committees have shown me the importance of including a student on any college or university committee. We are the largest part of the institution's community, and we bring a unique perspective that can't be appropriately considered without our representation. During the presentations by the degree software planning companies, the members in the room began to speculate how students would feel about a particular aspect before they remembered that I was in the room. I was able to provide input about how students feel and what we would like to see in the product. By being directly involved in the process, I was able to ensure that the chosen system was the one that best fit students' needs and desires. I strongly suggest that any future committees look for an informed and appropriate student leader to be a part of the process in order to strengthen the institution's decisions.