Building Community
Collaboration, not Competition: The Case for Greater Cross-Sector Sharing in Public Schools
July 7, 2021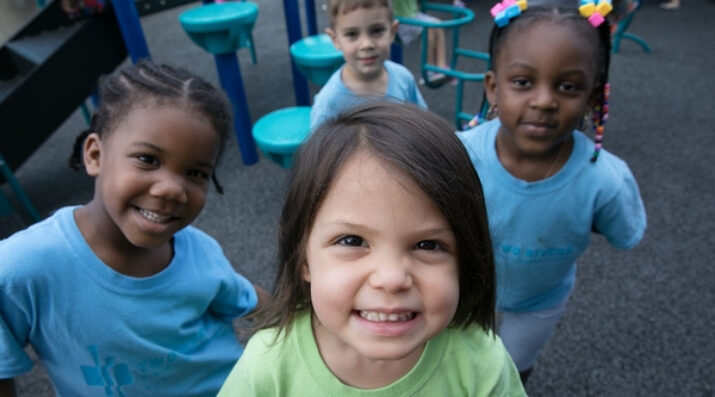 Building Community
Building Community
When educators design and create new schools, and live next gen learning themselves, they take the lead in growing next gen learning across the nation. Other educators don't simply follow and adopt; next gen learning depends on personal and community agency—the will to own the change, fueled by the desire to learn from and with others. Networks and policy play important roles in enabling grassroots approaches to change.
Learn More
When charters and traditional public schools collaborate to improve education, students benefit.
The rhetoric around charter schools today is noticeably fraught. The proliferation of these public schools is almost exclusively couched in terms of competition with traditional public schools. The increase of charters in primarily urban areas is viewed as an unnecessary drain on ailing public school systems. Before I go any further, I will concede the point that charters are competing for limited resources. There are too few resources to go around in education.
However, some context is important. Across the country as of the 2018-2019 school year, around 7 percent of public school students were enrolled in charter schools. So charters in the grand scheme of U.S. public education aren't competing for a very large slice of the collective pie. As mentioned above, most of those charter schools are in urban areas where schools have been failing communities for years, and school choice is welcomed. In addition, many charter schools have been around for a decade or more and are now well established in the communities they serve. In this light, the arguments about competition for resources while valid are less potent. More importantly, those arguments do harm to our students whether enrolled in charter or traditional public schools.
When we reduce the dialogue around charter systems to the single narrative of competition, we ignore the reality that students are being served across both types of public schools, and they need a quality education now. When the only thing the adults in public education can talk about is how they must fight each other for limited resources, we limit our ability to share with each other about what is working within our respective systems in service of improving education for all of our students. What we need, what our students need, is collaboration, not competition.
Two Rivers Public Charter School
For the past 17 years, I have worked for Two Rivers Public Charter School network in Washington, D.C. We are a relatively small network of three EL Education schools committed to our mission to nurture a diverse group of students to become lifelong, active participants in their own education, develop a sense of self and community, and become responsible and compassionate members of society.
Over the years, we have been able to create innovative solutions to help all students realize this mission. Specifically, we have developed instructional practices around student-led conferences and student-led IEPs that empower students to be leaders in their own education. We have engaged students through powerful learning expeditions where students apply their learning to projects that make a difference in our community. In addition, we have deepened student learning through the teaching and assessing of critical thinking skills and through problem-based mathematics instruction.
We have seen a great deal of success over the years, but we don't always get it right. We are a learning organization. As such we are committed to growing and learning. In concrete terms, that means centering equity in our work and figuring out how we can tweak our model so that all students thrive. We recognize that our system is working really well for a lot of our students. However, we see persistent gaps in performance with our Black and low-income students. We are committed to closing those gaps. We can't do that alone. That learning really needs to happen not just with other charter schools but also with the traditional public schools that are figuring out how to get this right.
Collaboration, Not Competition
With this context in mind, last August we launched the Two Rivers Learning Institute, our new professional development arm aimed at sharing what we have learned and creating the space for us to learn alongside others across public school sectors. It is our hope that in creating this space we are able to collaborate with other educators in improving the educational outcomes for all students, not just the students that we serve directly.
When the charter movement first got underway in the 1990's, one of the major promises was that they would be incubators and disseminators of educational innovation. Many charters have borne out the promise of incubating innovation. However, the arguments about charter competition with traditional public schools are getting in the way of fully realizing the promise of disseminating those innovations to more schools and thus to more students.
We have just finished an unprecedented school year. A year that has seen the challenges of remote learning and social distancing in schools. In the plans to return to school next year, our students are going to need all of our innovations more than ever. Our students are going to need our collaboration, not our competition.
---
Photo at top courtesy of Two Rivers Public Charter School.