Building Community
Coming Together to Envision the Future of Learning
March 15, 2016
Topics
Student Success
Design Thinking
Change Management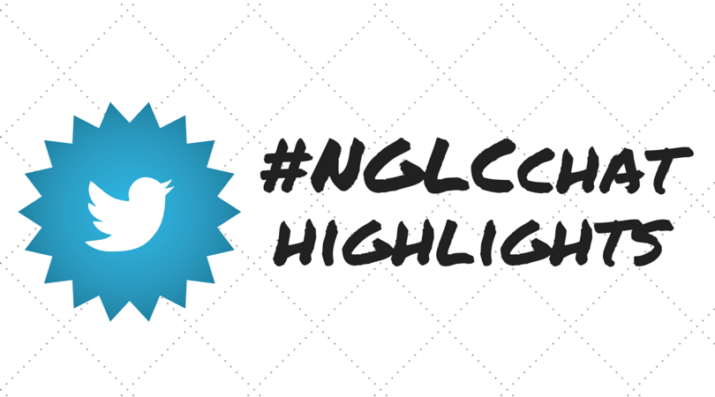 Building Community
Building Community
When educators design and create new schools, and live next gen learning themselves, they take the lead in growing next gen learning across the nation. Other educators don't simply follow and adopt; next gen learning depends on personal and community agency—the will to own the change, fueled by the desire to learn from and with others. Networks and policy play important roles in enabling grassroots approaches to change.
Learn More
Top Takeaways from the #NGLCchat on Moving from the Factory Model to...What?
It's time to move past the existing metaphor—the factory—for learning in schools. Here, next gen educators begin to tell the #NextEdStory.
NGLC's most recent chat "Moving from Factory Model to...What?" was our most interactive to date. I think that's because we all recognize it's time to move past the existing metaphor—the factory—and the way we currently think about and depict learning in schools—desks in rows and students bound by schedules and routines. During the #NGLCchat, our featured guests and participants envisioned the future of learning and began to tell the #NextEdStory.

Here are the top takeaways.

The metaphors for the future of learning feature choice, ubiquitous learning, and growth-based, continuous development.
The future of learning (and perhaps school as the organizing space) shifts from structures to support the system and a focus on efficiencies to structures to support the individual and a focus on connectedness.
The roles of teachers and students must change.
The focus is on learning and defining what learning looks like.
Students are helping us tell the story.
We felt it was imperative to hear what students had to say. School and learning, after all, is 100% their area of expertise and the future of learning we are envisioning is their future. Here's what some of the students from the Incubator School in LA had to say:
Catch the full round-up of the #NGLCchat Moving from Factory Model to...What? on Storify. [Update: Storify is no longer available.]
Add your voice to the mix. Read this piece by NGLC's Andy Calkins and Kelly Young, director of Education Reimagined, an initiative of Convergence. Post a comment there, or post a blog anywhere you can reach your audience. Just be sure to post a link to your blog on social media with #NextEdStory. You can also join the conversation via Twitter using #NGLCchat and #NextEdStory. We look forward to reading your thoughts!