Technology Tools
Crafting Our Future at the 2016 ELI Annual Meeting
January 19, 2016
Topics
Competency-based Education
Personalized Learning
Project-based Learning
College & Career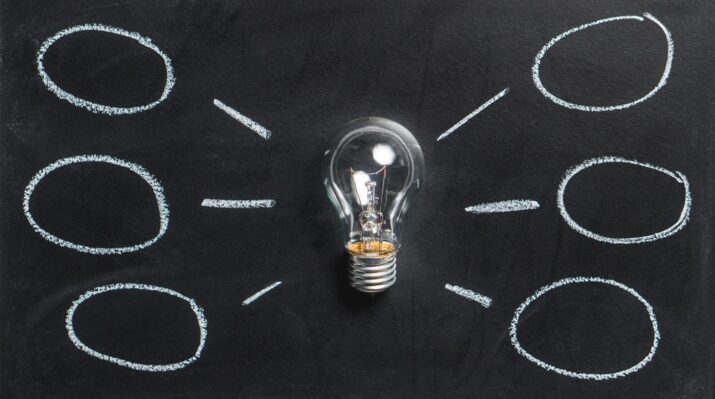 Technology Tools
Technology Tools
Educators often take advantage of educational technologies as they make the shifts in instruction, teacher roles, and learning experiences that next gen learning requires. Technology should not lead the design of learning, but when educators use it to personalize and enrich learning, it has the potential to accelerate mastery of critical content and skills by all students.
Learn More
The future of higher education will undoubtedly involve evolving digital learning technologies, new pedagogical approaches, and bold strategies for student success.
The future of higher education will undoubtedly involve evolving digital learning technologies, new pedagogical approaches, and bold strategies for student success—yet exactly how these changes will take place depends upon the broader teaching and learning community.
Join us at the ELI Annual Meeting
The EDUCAUSE Learning Initiative team looks forward to exploring these and other complex challenges and exciting possibilities with acclaimed educators, researchers and higher ed leaders February 2-4 at Crafting Our Future: Toward New Digital Learning Environments in San Antonio, Texas. Annual Meeting attendees will hear from an impressive roster of spotlight presenters like Michael Crow (President of Arizona State University) and higher ed futurist Bryan Alexander, who will present the 2016 NMC Horizon Report for Higher Education—a collaborative effort of New Media Consortium (NMC) and ELI.
You'll be able to check out an array of pre-conference seminars, hands-on and interactive presentation sessions, and poster sessions that have been planned based upon the community's top-voted teaching and learning issues from the past year. (There are also virtual poster sessions, or 'posters in the cloud,' created by members of the ELI community.) After receiving a record number of community responses, we'll unveil this year's Key Issues in Teaching & Learning in the first general session—stay tuned to our social channels and you'll be among the first to see what rated highest in the 2016 infographic we'll be sharing on Twitter and ;LinkedIn.
New for 2016:
GooseChase, an app-based, digital, mobile scavenger hunt game played in real time by meeting participants. Download the game app (available for iOS and Android) and experiment with colleagues on how gamification supports learning!
Leading Academic Transformation, a community of practice designed for senior campus leaders who advance their institution's teaching, learning, and student success mission through the innovative use of technology. Successful leadership depends on a cohort of partners and effective collaboration in strategic solutions. LAT is defined by this premise.
Happening this week—mark your calendar!
Meet presenters at the Tweet Up! Join us at 1pm ET Thursday, January 21 on Twitter (#ELI2016) for our pre-meeting Tweet Up. You'll find out more about what's planned in San Antonio and in the virtual meeting. You'll also able to pose questions directly to our presenters, and potentially win a prize in our trivia contest!
Want to have your edtech classroom featured at the ELI annual meeting? We're hosting our annual NMC Horizon Report Video Competition, and you're invited to take part! Simply submit a brief video describing how your campus project applies one of the edtech developments as mentioned in NMC's Higher Education Preview. For competition criteria, rules and quick tips on filming, check out our video competition webpage. Don't wait to be included—the deadline for submission is January 21 at 5pm ET.