Designing for Equity
Cultivating Anti-Bias and Anti-Racist Leaders of the Future
June 15, 2018
Topics
Learner Agency
Student Success
School Culture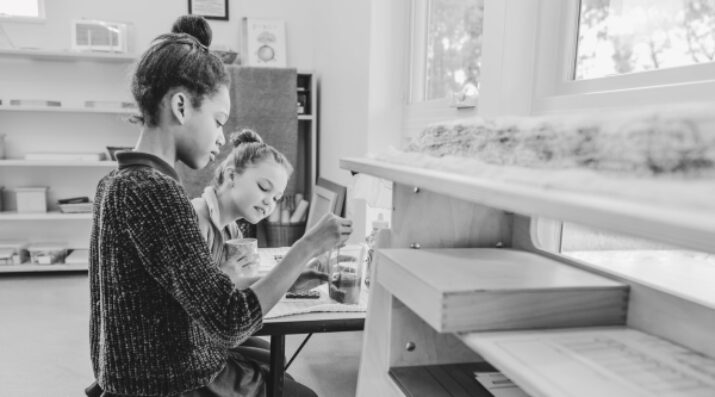 Designing for Equity
Designing for Equity
Together, educators are doing the reimagining and reinvention work necessary to make true educational equity possible. Student-centered learning advances equity when it values social and emotional growth alongside academic achievement, takes a cultural lens on strengths and competencies, and equips students with the power and skills to address injustice in their schools and communities.
Learn More
Magnolia Montessori For All is proactively teaching children how to navigate lines of difference, so that they are prepared to participate within a diverse world.
The news headlines from the first two months of 2018 indicate that our world is in crisis:
In Afghanistan's Unwinnable War, What's the Best Loss to Hope For?
With DACA in Limbo, Teachers Protected by the Program Gird for the Worst
What Cameras on Polar Bears Show Us: It's Tough Out There
6 Reasons Pay Has Lagged Behind U.S. Job Growth
As Kenya Takes Orwellian Turn, Government Goes After Journalists
The U.S. Can No Longer Hide From Its Deep Poverty Problem
Fortunately, we have the opportunity to cultivate leaders who build a more compassionate, just, and peaceful future for all. We can make an impact through our public schools, which consistently interact with children and families more than any other public institution.
As Howard Fuller says, "Our job is not to prepare children for the 21st century; our job is to prepare children to transform the 21st century." Are our schools doing that already? What would it take to actually do that?
At Montessori For All, we believe there are several ways to prepare children to transform the 21st century, including:
Teaching children how to handle freedom with responsibility, through academics as well as social and emotional learning
Structuring our classrooms like microcosms, so children learn and practice how to be part of a real community—day in and day out
Proactively teaching children how to navigate lines of difference, so that they are prepared to participate within a diverse world
Our flagship campus in Austin, TX—Magnolia Montessori For All—has spent the past several months capturing our approach to the third strategy: Proactively teaching children how to navigate lines of difference, so that they are prepared to lead a diverse world.
While we had been striving to be an anti-bias, anti-racist, and culturally responsive school for the past four years, we hadn't codified our approach. We attempted to create the most collaborative process possible, while also being as efficient as possible out of respect for our staff's busy schedules.
We began with a draft that represented our best attempt to capture our existing approach. Then we brought the draft to several key stakeholders for revision feedback, including:
The school's leadership team
The school-based anti-bias and anti-racist staff committee
The parent/guardian Racial & Social Justice Committee
Focus groups of families
The entire staff of the school
With each successive revision, participants were updated about the proposed changes to ensure we all remained in agreement about the direction of the document. The process followed: 1) writing out the proposed change as clearly as possible, and then 2) asking for a round of 'consent' so everyone could agree to the change or propose a very specific revision. We aimed for 'consent' instead of 'consensus,' since the ultimate stakeholder group ended up being so large.
The final draft is comprised of several components:
An overview of our values and a summary of our specific strategies
Sample book lists broken down by developmental level (PK-K, 1st-3rd, and 4th-6th) that our guides (i.e., teachers) use to facilitate important conversations with children
The specific anchor standards from Teaching Tolerance that form the foundation of our approach
Recommendations for families about how to teach their children about cultural awareness and diversity
Race and social justice resources for parents and guardians to use for their own development
A discussion of how our work with children varies based on their developmental stage
Frequently Asked Questions about how we talk about specific topics—such as racism and gender expression—with children
(Access the full document here.)
The strategies and perspectives represented in this document will be reviewed and updated on an annual basis, because the work of undoing bias and racism in the world is an ongoing process.
If you are have specific feedback on our draft, are interested in learning more about our work, or want to come see our model in action, you can contact Ashley Velasquez at avelasquez@montessoriforall.org.