New Designs for School
Early Wins and Alpha's Top Ten List for New Blended Operators
May 23, 2013
Topics
Design Thinking
Change Management
School Culture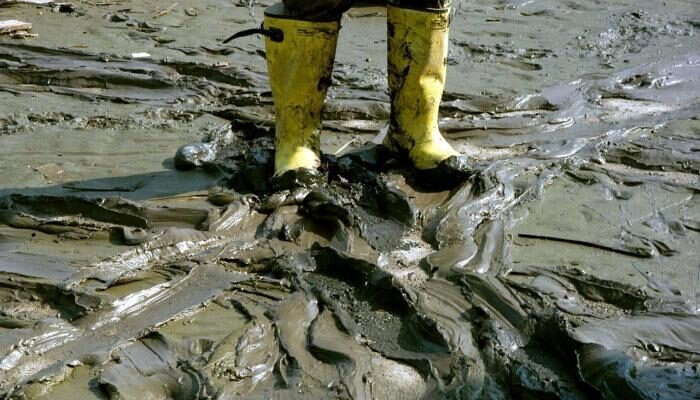 New Designs for School
New Designs for School
We've all had the experience of truly purposeful, authentic learning and know how valuable it is. Educators are taking the best of what we know about learning, student support, effective instruction, and interpersonal skill-building to completely reimagine schools so that students experience that kind of purposeful learning all day, every day.
Learn More
The first year of a blended learning school is messy but rewarding. Find out how to set your school up for long-term success.
"How is your year going?" It is a seemingly innocuous question, but anyone who asks this of a first-year, blended model school operator should be prepared to pull up a chair and get comfortable. Conditions on the ground are… fluid. Sometimes, the best you can hope for is controlled chaos. Other times, a sprinkle of hardworking teachers, a pinch of over-eager children, and a heaping portion of innovation leads to what, for the sake of those with delicate constitutions, can best be described as a clustermuck. And so, from my perspective, the more important question is, "How do you define success in a first year school?" Because despite the occasional madness, I genuinely believe Alpha has had a successful inaugural year. Ultimately, we've done a few things pretty well, which has allowed us to recover from other stumbles.
Our greatest early successes were operational. We received local approval of our charter petition, which generated momentum among parents and supporters. Next, we negotiated a five-year facility with the local school district. This provided stability for families and eliminated a significant risk for the organization. Substantial time was spent fundraising and securing all the public funding the school was entitled to—especially important given the significant deferrals in California education funding. Finally, we were overenrolled on day one, and operated over our stated capacity for most of the year. More often than not first year schools are under-enrolled and forced to cut staff or shrink their program right out of the gate. We escaped this and it allowed us to achieve a second important success: a strong school culture.
Early in the process, I decided to serve as principal and CEO in the first year. I was worried about the development of a strong school culture. At the time, I didn't realize how challenging it would be to simultaneously lead the school and the organization, the extent to which I would be dissatisfied with how well I could wear both hats and still be effective, and the degree to which constantly running beyond my own capacity would affect innovation. Despite all of this, it was the right decision. I am not completely satisfied with Alpha's student culture (and may never be), but our kids work hard, they are engaged and focused, and they are respectful. They don't yet have the sense of pride in themselves, their work, and their school that I hope will develop over time, but the team's early investment in culture, during summer school and at the start of the year, is responsible for the creation of a place where teachers can teach and students can learn.
None of our early wins were related to instruction. Most of Year 0 was spent lining up all things operational. The beginning of Year 1 was devoted to culture. This is the foundation upon which our school stands, and that is a good thing. It is the reason our students are demonstrating accelerated academic progress.
We have faced many challenges, overcome many obstacles, and learned many lessons. Here's Alpha's "Top Ten" list.
Number 10:
When it comes to educational technology and online content, believe half of what vendors say they can do now and none of what they tell you they will be able to do in the future.
Number 9:
Invest in relationships. This work is incredibly hard, even with the support of smart people who want to help you succeed. I cannot imagine taking this first step from anyplace other than the shoulders of giants.
Number 8:
It doesn't matter how experienced your staff is, everyone is a first year teacher in a Year 1, blended model school. Hire for mindset and comfort with ambiguity. If possible, hire people who have previously worked in a startup.
Number 7:
Don't let hardware decisions drive software decisions. It may seem like a really good idea to buy every student in your school an iPad… but when the best content, assessments, and tools aren't supported by iPads, that dream you had will quickly become a nightmare.
Number 6:
Dream big, plan carefully, and start simply. The best-laid plans are easily shredded as soon as students show up. Start with the simplest plan that will still meet student needs. Execute extremely well on a few things and then build from there. If you go big on Day 1 and things fall apart, you'll lose valuable time and credibility.
Number 5:
Be sustainable on public dollars. If you commit to this, you'll broaden your impact. But you really have to commit to it, because it will influence every decision you make. This is not the same as being cheap. You will still need to invest in great people, hardware, software, and a thousand other things. Committing to sustainability will force you to prioritize your needs better. It will also increase the likelihood that you will develop a simple, elegant plan rather than a complicated, unwieldy one.
Number 4:
Prioritize assessment tools over content providers. Assessment, and the data the come from it, should drive instruction. Make sure that your assessment tools are providing good data. We wrongly assumed that the assessment tools within content providers would provide useful information—which is rarely true.
Number 3:
Learn quickly what data is important, who should see it, how often they need it, and how you will use it to drive instruction. When the year started, I thought I was going to be like a character in The Matrix. I expected that I would sit in front of a screen and look at tons of student data, and that I would understand everything about my kids. Instead, it was more like watching a character in The Matrix. There was a screen with lots of data on it, but it was all jumbled together and I couldn't understand what it was telling me. Eventually, we have settled on a few key pieces of information that we look at frequently. This is of much greater value.
Number 2:
This is going to be the hardest and best thing you have ever done. You're going to fall behind on your emails. You are going to forget to renew your car registration. You are going to forget to eat. It's totally worth it.
Number 1:
You may have a great education pedigree as a teacher and leader at high-performing schools. People might refer to you as a "rock star." Someday your new school will be an amazing success. In all likelihood, this won't happen in your first year. It's messy. Not everything goes according to plan, and if it does, you aren't taking big enough risks. This doesn't absolve you of all sins in your first year. Parents expect you to educate their kids well from the first day of school, and if you don't live up to that, you are moving kids backwards in their journey to college. Just don't expect your beautiful vision of the ideal school to become a reality over night. Urgency and patience are equal partners in this work.