New Designs for School
Failure is Not an Option; Sometimes, It's Necessary
May 7, 2014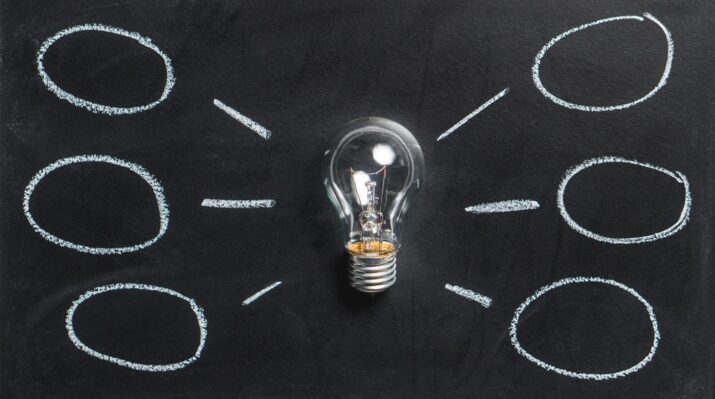 New Designs for School
New Designs for School
We've all had the experience of truly purposeful, authentic learning and know how valuable it is. Educators are taking the best of what we know about learning, student support, effective instruction, and interpersonal skill-building to completely reimagine schools so that students experience that kind of purposeful learning all day, every day.
Learn More
According to speaker Kevin Jones, failure is an essential part of success.
Design Thinking and Breakthrough Change
Last month when I brought up the topic of design thinking, I focused on its human-centered nature and its emphasis on iteration over perfection. Those two core features were reinforced by the opening keynote at EDUCAUSE Connect: Baltimore last week, when Kevin Jones (see vinJones.com) talked about failure as an essential—human—part of success: when children learn to walk, they fall down a lot, don't they?
When we don't accept the risk of failure (falling down), we miss out on the chance to move more effectively (walking, which leads to running and skipping and countless other opportunities).
When we try to eliminate failure from our work, we may end up comfortable with mediocrity:
The role of risk and failure on the road to success is a pretty good lesson for creating breakthrough change in higher education. To be sure, there are some risks that are not worth taking (the kind that leads to catastrophic failure, for instance). But other risks are actually a necessary part of improving, a necessary part of getting better at our craft.
The breakthrough degree programs supported with NGLC funding are exploring new approaches to delivering higher education:
Curriculum driven by competencies not credit hours, and some programs are abandoning the traditional course structure all together
Ramped-up support through coaches, mentors, and learning analytics-driven interventions
New tuition models that are fee or subscription-based rather than semester or course-based
You can learn more about the efforts of the breakthrough model grant recipients from my colleague Nancy Millichap's presentation at EDUCAUSE Connect: Chicago held in March.
For the sake of argument, could we call these new approaches 'risks-worth-taking'?
They are calculated risks, grounded in learning science as well as research on the needs and behaviors of the population they aim to serve, and designed to address some of the greatest challenges facing higher ed today.
But how do you get to breakthrough solutions like the ones designed by NGLC grant recipients? As I mentioned in Baltimore, this is where design thinking—human-centered, failure-tolerant design thinking—can help. I walked session participants through the steps of the process as outlined in the Design Thinking for Educators toolkit. This freely available resource created by design firm IDEO along with a K-12 school, Riverdale Country School has a K-12 bent, but the approach easily translates to higher ed.
Educators are designers. To get your own taste for design thinking and thus imagine your own breakthrough solutions, I recommend you download Design Thinking for Educators, learn more about the breakthrough degree programs in NGLC's network, and dive into other resources shared in my session at EDUCAUSE Connect: Baltimore.
Are you willing to dream big?