Enabling Change
iCERP: Building a Research/Practice Partnership
June 4, 2018
Topics
Tools for Next Gen Learning
Curriculum & Instruction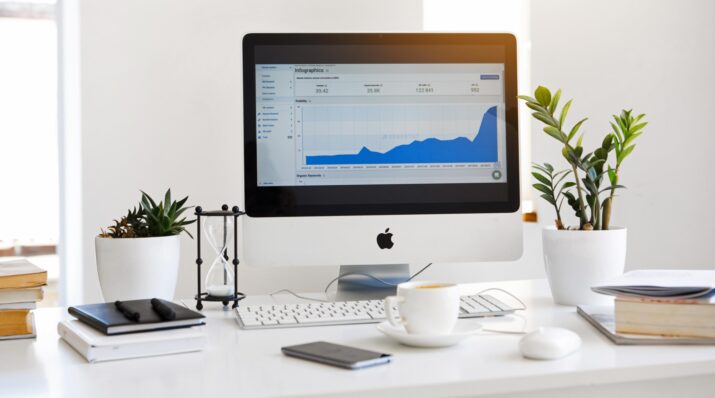 Enabling Change
Enabling Change
Next generation learning is all about everyone in the system—from students through teachers to policymakers—taking charge of their own learning, development, and work. That doesn't happen by forcing change through mandates and compliance. It happens by creating the environment and the equity of opportunity for everyone in the system to do their best possible work.
Learn More
The central focus of iCERP is to close the achievement and skills gap for all students through the intersectionality of thought between teachers, researchers, and business leaders.
Imagine a preschool or kindergarten classroom where teachers collaborate in real time with neurological and cognitive scientists to track the effects of new instructional strategies and activities on student learning. Researchers use sophisticated, non-intrusive brain wave imaging headsets to gather immediate feedback on a student's learning pathway.
With this technology, teachers and students receive formative feedback on learning success and any challenges in language development, reading, mathematics, and a host of other educational areas, including music and science. In collaboration with researchers, teachers, and students engage in a continuous improvement process of co-creating learning activities that are responsive to each student's individual needs.
While we often hear people jokingly say that "teaching is not brain science," it actually is brain science! The age old struggle educators have had closing the achievement gap is now becoming more of a reality with advancements in neurological and cognitive scientific discoveries about brain development. The International Center for Educational Research and Practice (iCERP) was designed to make this scenario a reality in public school classrooms. On April 26, 2018, iCERP officially opened with the first meeting of the advisory board members. Its central focus is to close the achievement and skills gap for all students through the intersectionality of thought between teachers, researchers, and business leaders pushing the envelope of where jobs are going in an increasingly complex world of work.
Led by Executive Director Dr. Matt Doyle, 24 education thought leaders joined the iCERP virtual meeting representing a unique intersection of perspectives and experiences. Just days before at the ASU-GSV Summit, the meeting was previewed by the unveiling of the new iCERP Museum, a virtual space designed to house exhibits on highly innovative and compelling projects in three ways: through video insights, visual descriptors and podcasts in which Advisory Board members and other thought leaders share new discoveries on the education trends of the future. During the first meeting, it became clear that iCERP is already starting to disrupt the traditional education mold; creating a new model of research practice centers that will change the dynamics of the education and talent industry. The first iCERP Advisory Board meeting launched with comments from its primary partners: the University of California at San Diego (UCSD), the San Diego Workforce Partnership, the Vista Unified School District (VUSD)and the Gulf University of Science and Technology. These primary partnerships represent the essence of the iCERP model, which is to maximize the student learning experience early (starting with prenatal care), promote more personalized pathways for all students, and activate relevant connections to future careers locally and internationally.
iCERP debuts amid growing global concern over data protection, and it has an unprecedented commitment to student data, using it to optimize learning for all and to strongly protect it for the individual. With a fully inclusive approach to formulating new, more effective data use and privacy policies, iCERP is currently researching models in other industries, including healthcare, and other areas of the globe, including the European Union. Stakeholder engagement sessions on data use and privacy are planned for fall 2018.
Current iCERP initiatives include Edneuro, Personal Learning Challenge, and Talent Cities. Each of these projects offers a high value proposition for immediate, scalable and long-term impact on student success. In combination, they represent a new and exciting vision of the future of education which supports individuals, families and community, even before a child is born.
iCERP is designed on a guiding philosophy of 'intersectionality of thought'. This means that all iCERP projects are infused with multiple disciplines from the beginning. Edneuro is a multidisciplinary initiative of the UCSD Graduate School of Education, where UCSD distinguished faculty, Professors Amanda Datnow, Terry Jernigan, Tim Brown, and Shana Cohen equally represent the fields of neuroscience, cognitive science and education transformation in the project.
Vista Unified principals and teachers are actively participating in this project. Represented in large numbers, teachers are collaborating with researchers to define research questions. In this process, they're educating researchers about important issues in practice and simultaneously are learning the language of 'edneuroscience' and cognitive science, which will immediately impact classroom pedagogy. This is a win-win for students, families, teachers and researchers.
In addition, iCERP also participates in the San Diego Workforce Partnership, which is fully engaged in understanding the impact of closing the research practice gap for future talent development and societal-scale benefit. International members of iCERP have already expressed interest carrying this important work to other areas of the globe.
In parallel with the iCERP Advisory Board, the Vista Unified School District serves as part of the iCERP Action Council, along with members from the University of California at San Diego and the San Diego Workforce Partnership. These members carry out the work of iCERP and, through iCERP interaction, reap the benefits of multidimensional input from project conception through implementation. While many research universities struggle for practice locations, iCERP goes beyond addressing this issue by creating a readily deployable team of researchers-practitioners and uses its collective intelligence to influence research questions, drive early benefit and disseminate findings. iCERP serves as an integrated knowledge bank for the collective, as well as VUSD-UCSD-SDWP and international partners like the Gulf University for Science and Technology. This exciting model represents true intersectionality of thought around the student experience.
The Edneuro project transforms classrooms into live learning labs where researchers work in collaboration with teachers to collect, analyze and apply research data within the context of learning. This is a huge benefit over research dependent on isolated interaction with individual learners outside of the learning environment. Inquiry defined by teachers, research conducted in real time, and global dissemination of findings truly represents the mission of iCERP.
The Edneuro project will be followed by Personal Learning Challenge, an exhibit reflecting Vista Unified's success story of 100% of its schools engaged in personalized learning. The district's data shows that the model supports growth in academic achievement, social-emotional wellness and connectedness to school. The VUSD success story enables iCERP to view the movement around personal learning as a journey, rather than an end goal, toward the education of the future.
This immersive personal learning culture has enabled the adoption of two bold pilot initiatives:
The first is participation in an international OECD project focusing on infusing creativity and critical thinking into the learning environment. With new PISA (Programme for International Student Assessment) guidelines in this area expected in 2023, this 11-country project redefines the teaching of these skills for the 21st century.
The second is Talent Cities, a smart cities approach to talent development. At the first Advisory Board meeting, Peter Callstrom (CEO of the San Diego Workforce Partnership), Bret Schanzenbach (CEO of the Vista Chamber of Commerce), Kevin Ham, (Director of Economic Development for the City of Vista), and Tina Ngo Bartel (Director of San Diego and Imperial County Community Colleges) all spoke to the importance of the work of iCERP in meeting the future talent needs of the City of Vista and broader San Diego County.
This same spirit was channeled at the 2018 ASU-GSV Summit, where Gerri Burton of New Learning Ventures led a panel discussion about the public-private partnership supporting the Talent Cities pilot in San Diego Country. Panel members included Manpower CEO Phil Blair, SDWP CEO Peter Callstrom, Director Tina Ngo Bartel, Principal Steve Post and Dr. Matt Doyle, Assistant Superintendent of Innovation at Vista Unified. Directly afterwards, Dr. Doyle was joined by UCSD Professor Dr. Shana Cohen to offer best practices in education-research practice centers formally introducing iCERP to ASU-GSV Summit. We will highlight the role these community leaders are playing in iCERP in future blogs.
The next iCERP Advisory Board meeting is set for June 21, 2018; please visit the iCERP Virtual Museum to follow our work.