Building Community
It's a Small, Small World
April 14, 2014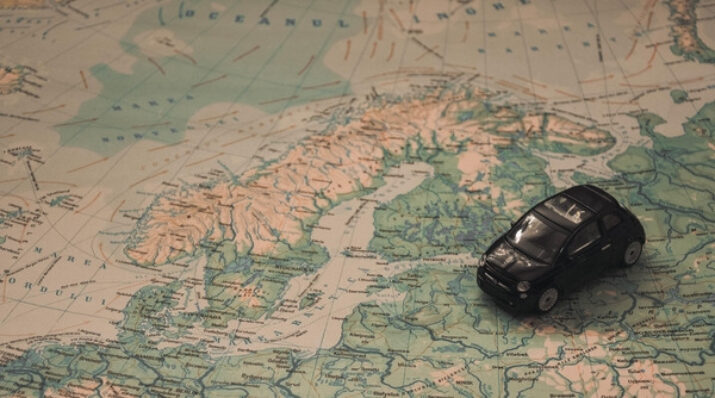 Building Community
Building Community
When educators design and create new schools, and live next gen learning themselves, they take the lead in growing next gen learning across the nation. Other educators don't simply follow and adopt; next gen learning depends on personal and community agency—the will to own the change, fueled by the desire to learn from and with others. Networks and policy play important roles in enabling grassroots approaches to change.
Learn More
Great educational innovation is happening across the globe. We all know that, instinctively. But sometimes it rises up and kind of smacks you across the face – in a good way.
Great educational innovation is happening across the globe. We all know that, instinctively. But sometimes it rises up and kind of smacks you across the face—in a good way.
I had the privilege to take part in last month's Microsoft Forum for Global Education, an event that brought together over 1100 K-12 educators for a week of inspiration, mentoring and problem-solving in Barcelona.  Since its inception, the Forum has grown into a vibrant international network for those pushing the envelope of change, from Denmark to Brazil to Singapore to Uganda.
These are passionate, committed and bright individuals driven to incite change and growth at every level in their classrooms, schools and home countries. Think 'rock star' teachers and administrators, policy makers and innovators all gathered together in the same space.
Honestly, I could have spent the entire three to four days at the poster sessions alone, just talking with educators about their ideas and reveling in the passion they so obviously feel about them.
Microsoft aimed to stir the pot at this year's event by hosting its inaugural Pitch Competition. A set of reviewers named six finalists from the initial applicant pool, who then worked with Barcelona-based business school students to refine their pitches. The competition itself mirrored that of its peers in the entrepreneurial startup sector or "Shark Tank"-style pitch contests: slide decks and storytelling, articulating ROI and answering tough questions were all part of the mix. The difference here was that those on stage were not veteran entrepreneurs accustomed to addressing venture capitalists and funders. These were educators whose presentation experience typically involved one target audience: students.
The final products were exciting to watch. One amazing, athletic robot, a half dozen truly inspiring presentations, and even a couple of UK-based grammar school students participating by video-remote discussing their niche start-up business over Skype—the international audience for the pitches sat in rapt attention and burst into applause for every presenter. One educator from Uganda made his pitch about how engendering student entrepreneurship could benefit the local community by putting their artisan wares online. His passion combined with his vision really knocked it out of the park. He's listed among the winners here.
The real winners in all of this, of course, are the students who are benefitting from the work of these pioneers. Kudos to the educators and to the organizers for shedding a spotlight on what a global phenomenon educational innovation truly is.