Reimagining Assessment
K-12 Assessment Resources
November 23, 2015
Topics
Tools for Next Gen Learning
Curriculum & Instruction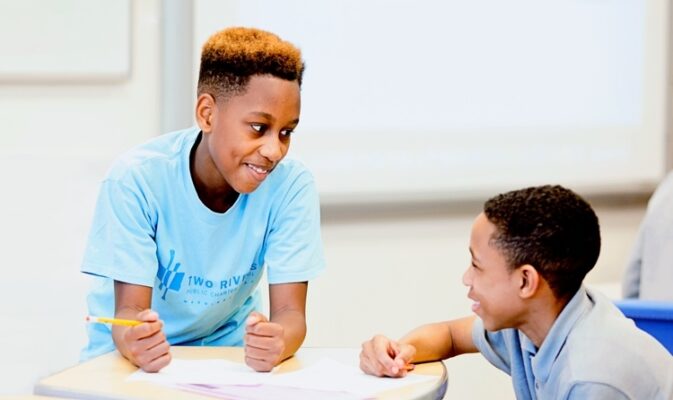 Reimagining Assessment
Reimagining Assessment
Educators are rethinking the purposes, forms, and nature of assessment. Beyond testing mastery of traditional content knowledge—an essential task, but not nearly sufficient—educators are designing assessment for learning as an integral part of the learning process.
Learn More
In the last few weeks, some striking things have taken place that impact K-12 assessment and accountability.
In the last few weeks, some striking things have taken place that impact K-12 assessment and accountability. At the iNACOL Symposium, I had the opportunity to listen to a keynote discussion between Gisele Huff, executive director of the Jacquelin Hume foundation, and Becky Pringle, vice president of the National Education Association. They were speaking about the work of the Education Reimagined project. The two speakers reflect the remarkable diversity of perspective all 28 members brought to the project, spanning pretty much the full ideological spectrum. Over more than two years of work, the project created a shared Vision Statement that it describes as "a transformational vision for the future of learning. A vision with the learner at the center."  Please read it!
One of the most important elements of keeping the learner at the center identified by Education Reimagined is rethinking the balance of how we use assessments: "In the new paradigm, assessment 'for' and 'as' learning are the predominant types employed." The vision by no means removes assessment "of" learning, but it seeks to shift the center of gravity for how we use assessment from accountability to learning.
Hearing such a powerfully shared vision is not only refreshing, but it's also very timely. Last week, a compromise agreement was announced by the congressional conference committee working on the reauthorization of the Elementary and Secondary Education Act (ESEA), the law formerly known as NCLB. Among other things, the bi-partisan agreement reverts authority over test-based accountability systems to the states, from the federal government. While the debate on this topic will surely continue for a long time to come, there's no question that it's an opportunity to reflect on and rethink the role(s) that assessment plays in K-12 education.
For those who are ready to move from "rethink" to "redesign," you have a little over two weeks left to submit your proposal for the Assessment for Learning Project!
Whether you're reflecting, rethinking, or redesigning, our website has a wealth of resources on assessment drawn from the experience of the NGLC community. These range from discussions of key questions facing teachers using next gen assessments, to research on measuring what is hard to measure, to white papers on policy choices to support performance based assessments, and much more.
Please check out our Next Gen Assessment resources!
Related Posts