New Designs for School
K-12 Roundup of Tools and Resources: STEM
February 18, 2015
Topics
Personalized Learning
Tools for Next Gen Learning
Curriculum & Instruction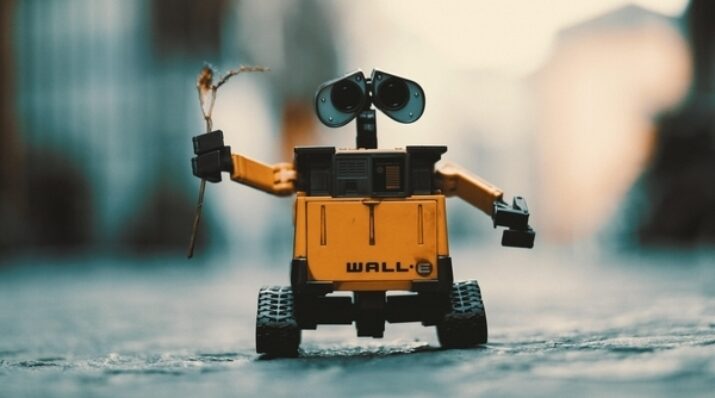 New Designs for School
New Designs for School
We've all had the experience of truly purposeful, authentic learning and know how valuable it is. Educators are taking the best of what we know about learning, student support, effective instruction, and interpersonal skill-building to completely reimagine schools so that students experience that kind of purposeful learning all day, every day.
Learn More
Practitioner's Guide to Next Gen Learning

This "roundup of tools and resources" focuses on the connection between STEM and personalized learning.
Today I'm kicking off a new blog series. About twice a month I'll share a "roundup of tools and resources" focused on a particular topic in K-12 education. They might be articles and publications, or organizations that offer resources and services, or simply information about how the breakthrough model schools in the NGLC network approach an issue.
Today I focus on science, technology, engineering, and mathematics—STEM—and personalized learning. Read along as I…
Explore the connections and linkages between STEM and personalized learning, and
Share how three NGLC breakthrough schools personalize learning for students by incorporating elements of STEM through interdisciplinary project-based approaches.
Incorporating STEM to Personalize Learning
When you think about personalized learning, you might not automatically think about STEM. In fact, if you are like me, you might immediately picture a specialized STEM school, like Science Leadership Academy in Philadelphia. There are also many, many schools that are not STEM-themed schools that incorporate elements of STEM into their models as one way to personalize learning for students.
Here's a look into how three NGLC schools—Thrive Public Schools, Caliber Schools, and the Workshop School—intentionally infuse STEM components into their models. I include some resources that the schools rely on for their STEM instruction, which the school leaders have graciously shared with us.
Thrive: A K-8 charter school in San Diego, California. The blended learning model at Thrive integrates technology throughout a curriculum built upon project-based learning (PBL), targeted instruction, and tinkering.
Through tinkering, students apply elements of design thinking and explore and apply science, technology, engineering, arts and mathematics. Creative and inquisitive thinking is cultivated by exploratory learning in tinkering, robotics, visual and performing arts, engineering, and community-based experiences.
Students progress at their own pace, receiving targeted support and instruction as needed to ensure they master content before moving on. A personalized learning plan for each student tracks goals, modalities, and growth. Students have multiple opportunities to develop and demonstrate depth and complexity as they apply learning in different contexts. Through project-based learning, students learn subject-matter content in cross-disciplinary teacher-created projects where they use technology to research, design, invent, film, edit, record, experiment, build, create, and present. Teachers personalize learning and foster students' active ownership over their learning through interactive digital learning programs that provide instant data for teachers and real-time feedback for students and parents.
Four days a week, PBL and tinkering are facilitated by subject area specialists who are passionate about and trained in them. Here are some of the resources Thrive has used to support their tinkering program:
Caliber: A K-8 charter school in Richmond, California. Caliber operates from the belief that the innovations in its model will allow 100% of its students to graduate ready to attend and succeed in a competitive four-year college and beyond. Personalized learning is a core component of Caliber's model and personalized learning plans are one of the many ways personalized learning is delivered to students.
Caliber believes in STEM as important content areas for students to master AND as a tool for delivery high-quality instruction. Students at Caliber receive daily computer coding/robotics/engineering courses to build and ensure fluency. Students engage in project-based science courses daily, and these daily experiences enable students to apply their learning in rigorous and relevant ways. Additionally, students at Caliber receive instruction in mathematics (and ELA) through blended instruction. This ensures that students receive appropriately challenging and targeted instruction.
Check out the resources Caliber incorporates to support interdisciplinary project-based science and their computer coding, engineering, and robotics courses:
Mystery Science provides science lessons and hands-on activities for teachers to use in their classrooms
Scratch is a free online community and programming language for students to create games
Snap is a visual, drag-and-drop programming language for students
Workshop School: A 9-12 district partnership school in Philadelphia, PA. Workshop organizes instruction around projects and embeds STEM subjects into those projects. Students do receive traditional math and ELA instruction in the afternoon but what drives the model is the focus on putting students in the decision-making role doing authentic work, solving problems, developing, testing, and refining prototypes as they work toward a solution. Making mistakes is seen as a natural and important part of the learning process. At Workshop, risk-taking and mistake-making are a part of the culture.

Borrowing from the principles of design thinking, the project model is constructed so that students can do rigorous work with clear deliverables within each stage. The scope and ambition of the projects and the specific skills required to carry them out successfully became more intense as students advance through high school. To take a project through stage four, students must clearly define and fully understand a significant problem, develop and field test a solution, assess its impact, and make changes or refinements based on that feedback, and then ultimately, put it to work in our world.
Check out these resources to see what learning looks like at the Workshop School:
STEM and Personalized Learning
Science, technology, and engineering lend themselves well to hands-on PBL project based learning and to personalized pathways and passion-following. And, research shows that early exposure to hands-on, inquiry-based, applied learning is especially helpful to bring more students of color and more women of any color into STEM fields. For more on women and STEM—check out this infographic.
Here are some resources to help you incorporate elements of STEM into your school model, program, or classroom: