Building Community
Local Incubators Help Educators Dream up Solutions to the K-12 Design Problem
April 29, 2014
Topics
Personalized Learning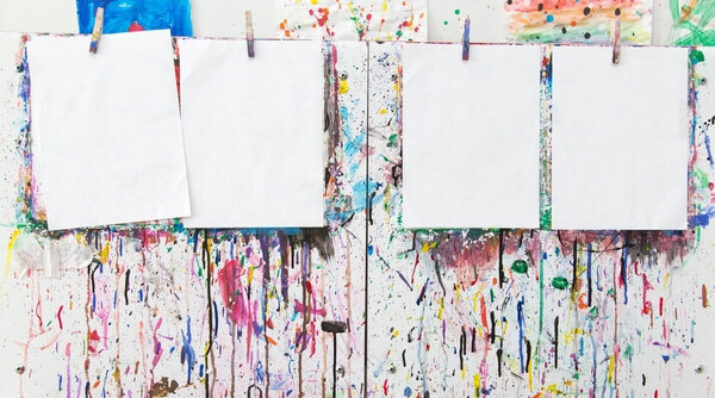 Building Community
Building Community
When educators design and create new schools, and live next gen learning themselves, they take the lead in growing next gen learning across the nation. Other educators don't simply follow and adopt; next gen learning depends on personal and community agency—the will to own the change, fueled by the desire to learn from and with others. Networks and policy play important roles in enabling grassroots approaches to change.
Learn More
Today, 13 innovative school models in Washington, DC and Chicago, incubated by local partners, were selected for NGLC planning grants and join eight grant recipients selected in a national competition.
NGLC's Breakthrough Schools competition invites educators and other interested parties to propose a different design for learning–one less informed by an industrial-age factory model and more inspired by the possibilities that today's technologies, networking, and connections make possible. It's a design problem.
It can feel nearly impossible to contemplate what you'd do differently in K-12 schools in order to help students learn what they need, when they need it, and how they learn best. That's why the work of our regional incubating partners is so interesting and potentially significant.
LEAP Innovations, Chicago Public Education Fund, and CityBridge Foundation, the partners for the regional pilot sites in DC and Chicago, engaged interested and willing individuals and teams in a design thinking process to reimagine school and learning by focusing on the students' experience. Few educators have had the benefit of exposure to design thinking or the time and support to engage in this kind of process.
These partners helped educators in their region consider how they might nurture each and every student's personal learning path. They explored ways to activate students' inherent drive and internal compass in an increasingly self-directed process of learning. They considered the quality of engagement, ownership, and opportunities students may be afforded when teachers use technology.
The regional partners provided an important adult learning opportunity and connected interested individuals and teams to national and local experts, school proof points, and on-going coaching support. Those supports helped teams develop a locally grown vision of the kinds of schools their kids and communities needed.
The result? Thirteen school models were selected for a planning grant. Here are a few examples of the innovative models incubated by the regional partners:
A residential school built around the needs of foster students that will use technology to keep kids connected to their families and their passion for learning.
A school that leverages a local asset in the civic-minded institutions of our nation's capital to provide 11th and 12th graders internship-like learning experiences alongside online resources and personalized learning plans.
A competency-based learning middle school that enables flexible grouping of students and more targeted uses of learning time.
A model that uses blended learning rotations and digital tools to support foundational early learning skills in literacy and math
A competency-based high school that uses a variety of measures to enable students to progress through subjects at their own pace and invites them to co-manage (along with teachers) goal-setting and growth.
A high school that enables cross-curricular learning in which students produce a digital backpack that showcases artifacts of their learning and demonstrates progress and achievement of specific standards and skills.
You can learn more about the 13 regional planning grants (along the 8 grants awarded through the national competition) in today's press release.
Although the school models differ in their selected strategies, they all share a clear vision of next generation personalized teaching and learning. These teams will continue to access a variety of supports to move their plans forward. As well, the teams not selected in this cycle are still able to continue their work and still eligible for future investment.
In any case, while leveraging national resources and expertise, these schools are being planned and supported locally not just by the partners but also by each other. That means they are likely to be sustained and to share broadly the benefits of the learning in their region.