Building Community
Scaling Personalized Learning at Distinctive Schools: Going Slow to Go Fast
October 2, 2017
Topics
Personalized Learning
Tools for Next Gen Learning
Curriculum & Instruction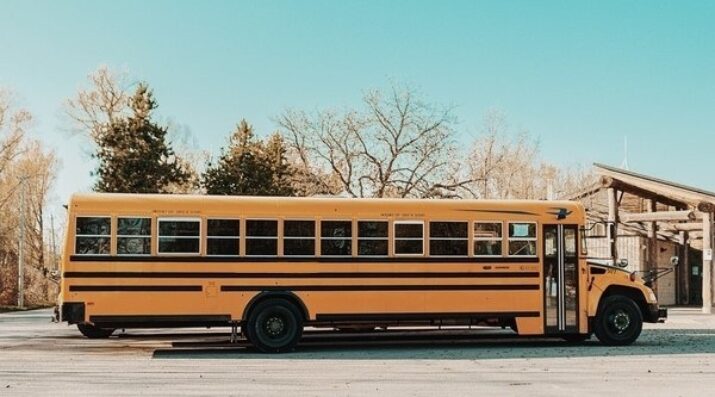 Building Community
Building Community
When educators design and create new schools, and live next gen learning themselves, they take the lead in growing next gen learning across the nation. Other educators don't simply follow and adopt; next gen learning depends on personal and community agency—the will to own the change, fueled by the desire to learn from and with others. Networks and policy play important roles in enabling grassroots approaches to change.
Learn More
Adopting personalized learning benefits from the lessons of early innovators, but investing the next group of educators in both planning and design is crucial.
Innovating in schools is a complex process. Teaching is already a challenging job so when you find a new model that shows promising results after countless hours spent debating new ideas, as well as implementing pilots, it is only natural to want to spread this discovery to other teachers and other campuses as quickly as possible. CICS West Belden, a Distinctive Schools campus and a part of the Chicago International Charter School (CICS) network, was an early adopter of personalized learning. They piloted a model that incorporated elements like multi-grade classrooms and flexible learning spaces; it showed such promising results that Distinctive Schools aimed to quickly spread this model to its other campuses.
It would be so simple if we could hand over the templates, resources, and models created by CICS West Belden teachers so that other schools in our network can adopt the model overnight. But, just as we aim to honor the unique characteristics of our students, implementing personalized learning at each campus has to honor each school's and even each classroom's unique context. CICS West Belden's journey with learner profiles illuminates this learning.
Tension between Standardization and Personalization in Scaling
In the 2014-15 school year, a small group of classrooms piloted a personalized learning model including the creation of a learner profile. For the following school year, CICS West Belden rolled out a standard template for all students to fill out as personalized learning was adopted campus wide. Principal Colleen Collins, principal at CICS West Belden, explained that this was done in the hopes of saving time for teachers by eliminating the number of iterations that led to the end product. The template also set expectations around what should be included, and it was a common data set so it would be easier to leverage the information.
However, simply giving a template took away a key part of the model implementation. "Without teachers having a say in what was included in the learner profile, they missed the professional learning in the creation process," Collins said. "Without that professional learning, teachers were checking off a box saying their students had completed the learner profile. They didn't see the educational benefit." Plus, a standard template was not tailored to individual students. Primary students were unable to read much of it so it went unused.
Providing Guidance with Design Anchors
In order to make sure teachers were getting the professional learning, while still leveraging lessons learned from iterations, the CICS West Belden team created a shared vision for learner profiles and guiding questions for teachers in the same grade level bands to answer together to develop a learner profile for the 2015-16 school year. This resulted in templates that were more tailored to students, as well as keeping in line with a common vision. For example, the teachers in the younger grades had learner profiles on Google Slides as it was more user friendly (K-3 template) while the older students used Google Docs (4-5 template). Moreover, since teachers were involved in creating the learner profiles, the learner profile became a living document where students were updating data regularly and reflecting on their learning.
Personalized Learning Requires Investment and Time
Scaling personalized learning can benefit from the lessons of early innovators, but investing the next group of educators in planning and design is crucial. For example, when visitors tour CICS West Belden, Collins is happy to share templates and information, but emphasizes that this is far from enough. "With personalized learning, no one, not the principal, teachers, students, get to sit out of the conversation. You have to invest and commit to learning about it," Collins emphasized. The tough part is that this costs the extremely precious resource of time.
The role of technology could help scale personalized learning faster. For example, several schools, including those in the Distinctive Schools network, have adopted the Summit Learning Program that provides a platform where students can follow a personalized path. However, an off the shelf program may not be right for learner profiles. "If the learner profile is a tool to allow for deeper conversations between students, teachers, and families, you have to have a flexible tool that you can tweak constantly," Collins said. She worries that an edtech tool will result in a teacher having significantly less ability to customize the learner profile, ultimately defeating its purpose.
There are some really exciting developments in personalized learning with many schools developing new innovations. But, as we look to spread these ideas to more schools, chasing a universal turnkey model does not seem like the answer. Rather, a deliberate investment of stakeholders in models that are adaptable to unique contexts seems like the more effective albeit slower route.