Designing for Equity
Schools as Communities of Care
June 5, 2020
Topics
Social-Emotional Learning
Student Success
School Culture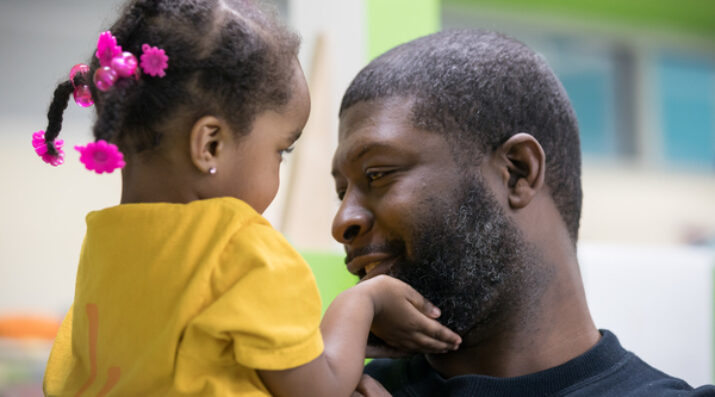 Designing for Equity
Designing for Equity
Together, educators are doing the reimagining and reinvention work necessary to make true educational equity possible. Student-centered learning advances equity when it values social and emotional growth alongside academic achievement, takes a cultural lens on strengths and competencies, and equips students with the power and skills to address injustice in their schools and communities.
Learn More
Schools that operate as communities of care develop a sense of safety, a sense of belonging, a sense of joy, and a sense of hope in all of their students. They provide the foundation for students to truly thrive.
The last several months have been challenging to say the least. From the response to the coronavirus pandemic that isolates us physically from each other to the fresh reminders of the blatant racism permeating our society punctuated by violence against Black people, everyone in our communities is hurting. However, the pain isn't evenly distributed. The inequities embedded in our society disproportionately impact people of color, and specifically our Black students and family members.
Schools serve a vital role in our communities. The core of that role is providing a foundation upon which we nurture our children. As intentional community hubs, schools can make (and at their best have made) progress in forming a more just and equitable society. Unfortunately, as products of a racist White-supremacist culture, they too often have at their worst intentionally created communities of inequity. Even when unintentional, schools have exacerbated inequities through inaction.
Now schools are closed. Educators across the country are wringing our collective hands over the increasing academic and opportunity gaps exacerbated by this closing. We are rightfully worried about how we are creating greater inequity that will most greatly impact our most marginalized students, our Black and Brown students.
However, the conversation around these inequities shouldn't start with the conversation about academics. It needs to start with the trauma of these times. Schools need to ensure that they are communities of care before they undertake any of their other essential work. Schools that operate as communities of care develop a sense of safety, a sense of belonging, a sense of joy, and a sense of hope in all of their students. These are essential in providing the foundation upon which our students can truly thrive.
A Sense of Safety
The coronavirus pandemic and systemic racism threaten our students' safety. In these tumultuous times, as we look to re-enter schools in the fall in a dramatically changed way, we have to consider how we are providing safety for all of our students.
Safety in this context requires us to consider both the physical safety and the emotional safety of our students. The physical threats to our students range from fears of infection to food and shelter insecurity. Unfortunately, as the murder of George Floyd illustrates, physical threats to the Black members of our community also include violence from those that are sworn to protect them.
The emotional threats seem both more amorphous and in some ways more overwhelming. However, they are no less real. The uncertainty that has punctuated responses to the coronavirus are only a part of this uncertainty students experience with instability in food, housing, and health. The added continuing threat of systemic racism that has been so brutally illustrated in recent weeks exposes traumas that many of our students have experienced and continue to experience every day.
To address the physical and emotional safety of our students, we need to provide predictability in as much as possible. As schools plan for a return in the fall, we need to ensure that there are caring adults that are mindful of creating routines and structures for both in person and virtual settings for every student, but particularly our students of color. It means that even when we are uncertain, we provide stability for the children with whom we work. This stability can look like a simple practice of intentionally checking in on our students on a daily basis and listening to their needs.
A Sense of Belonging
Part of feeling safe is helping our students develop their sense of belonging to our school communities. Too often we push students away by sending messages that they don't belong. When students of color are sent out of class disproportionately to their White peers, our students of color get the message that they don't belong. When the majority of students on the honor roll are White, our Black and Brown students get the message that they don't belong.
Black and Brown students need to see themselves in the best work highlighted in class on bulletin boards and across the curriculum. More importantly, they need to see themselves succeeding in our classrooms. Cultivating experiences where all of our students, but particularly our students of color, succeed, helps provide them a sense of belonging. This absolutely does not mean that we should lower expectations for students. Instead, it means that we raise the expectations for ourselves as teachers to help all of our students meet our expectations.
A Sense of Joy
In meeting those expectations, there is no reason that the work needs to be tedious. Too often school has been conceived as a place where students are forced to bear the burden of dreary rote learning exercises. However, learning can and should be joyful.
Giving students meaningful work provides the motivation and lights the passion of students. At my school, Two Rivers Public Charter School in Washington, D.C., we do this through project-based learning. By helping our students connect their work to solving real problems around us, they can find the joy of doing meaningful work.
In addition, we recognize the collaborative nature of work and learning as part of the joy of learning. We find pleasure in interaction and producing work together. Students find joy in being able to contribute to a greater whole.
A Sense of Hope
Finally, as we consider how to move through uncertain times, we owe it to our students to provide them with a sense of hope. Great teachers see the potential in every student, and help students realize that potential. That potential is recognizable because great teachers reject the single narrative of any student group and share historical references that help students feel agency in their brilliance and passions. The challenges posed by systemic racism, the coronavirus, and the resulting economic devastation can easily push us all into despair. However, for our students, we cannot allow that despair to overwhelm them. We can and must help them envision their own potential to thrive.
Providing our students with safety, belonging, joy, and hope has to happen before we get to the important work of closing achievement gaps. This is what it means to create a community of care.
---
Photo at top, courtesy of Storybox Photography: Two Rivers middle school physical education teacher with his daughter, who also is a student at Two Rivers.