Designing for Equity
The Intersection of Project-Based Learning and Cultural Responsiveness
October 25, 2016
Topics
Project-based Learning
Design Thinking
School Culture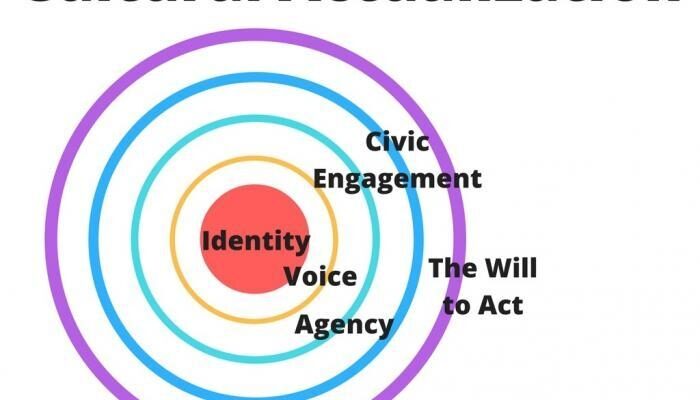 Designing for Equity
Designing for Equity
Together, educators are doing the reimagining and reinvention work necessary to make true educational equity possible. Student-centered learning advances equity when it values social and emotional growth alongside academic achievement, takes a cultural lens on strengths and competencies, and equips students with the power and skills to address injustice in their schools and communities.
Learn More
Project-based New Tech High School started off the year with a 3-day school wide design challenge to promote a culturally responsive community.
At a veteran project-based learning school, many times you find yourself asking, "What is next?" As New Technology High School in Napa, CA has entered our 20th anniversary it has been important to reflect on the key element that has made our school special since day one: culture. Culture can take on many forms and this year we found ourselves exploring the intersection between high quality PBL and culturally responsive pedagogy. As a school, we knew the important role that culture plays in developing modern learners, but we also knew we had to be more explicit at identifying what it meant to be culturally responsive and, more importantly, what that looked like in action.
Starting the Year Off Right
For the past two years, we have utilized design thinking through PBL to kick off our school year with a schoolwide challenge. This year, we chose to try and set the tone right and tackle the question, "How might we develop positive solutions to promote a culturally responsive community?" All 400+ students worked in mixed-grade groups to examine what our cultural identity was, how we define culture as a society, and more importantly how we create a will to act to create a truly responsive community.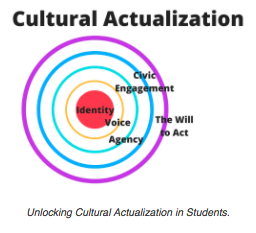 Throughout the three day challenge, students explored their own culture, the culture of those around them, and the culture that makes up the backbone of our community.
Solutions were both grandiose and simple in nature, but all focused on using PBL as a vehicle to truly create a culturally responsive sustaining and humanizing environment.
Some of the work that came out of our focus on cultural responsiveness:
Music to Set the Tone: Freshmen Mariana, Breanna, Jesse, and Izabella wanted to focus on the role that music plays in helping people celebrate and share their cultural identity. Their plan was to create a system in which students would be able to share this music with their peers at lunch, as well as a digital platform in which people can share the purpose behind their choices. Mariana explained, "Music is powerful as a form of expression. Music helps people learn more about themselves and each other and we wanted to create a way to share that." Ever simple in nature, since implementing their program, we have seen a simple forum created for students to share and explore music outside of their cultural norms.
Interactive Art Exhibit: Senior Victor and Juniors Fernanda and Paola all wanted to use art as a medium to explore cultural diversity and the good in understanding each other's cultural heritage. The students' idea was to work with the city arts commission to develop an interactive tree mural in which citizens could add "leaves" to the tree to celebrate the nature in which cultures interact. "Art allows people to connect with their culture and the culture of others in a different way. We felt by allowing people to interact with the art in would create a deeper sense of meaning and purpose."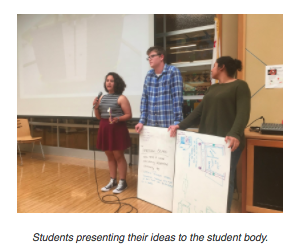 Deepening the Intersection
By starting our year this way, we have been able to continue the conversation in how we can be more explicit about supporting culturally responsive students in a project-based learning environment. For example, a project that was built to explore the ecosystem of our local river now has a component of examining how the river has played a role in shaping the community over time. By examining how the river has influenced the various cultures that have settled in Napa, students have a deeper understanding of the roots in which the relationship between the community and the ecosystem continues to grow. As a school, we want to continue to challenge ourselves to be explicit about the role cultural responsiveness plays in both our project development and implementation, but we are off to a good start.