Designing for Equity
The Need for Advocacy: AP African American Studies Class
March 27, 2023
Topics
Student Success
Change Management
Leadership
Curriculum & Instruction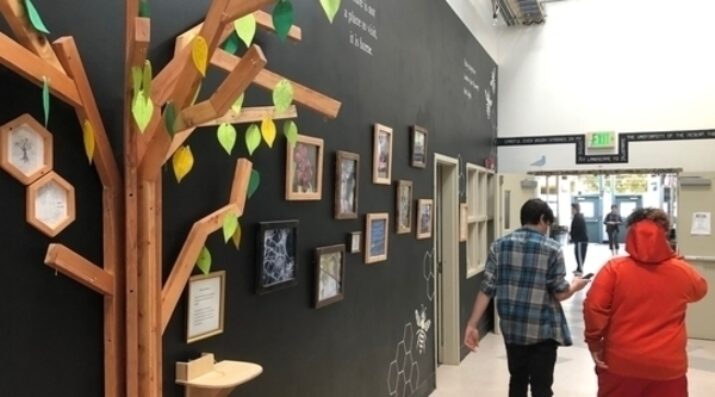 Designing for Equity
Designing for Equity
Together, educators are doing the reimagining and reinvention work necessary to make true educational equity possible. Student-centered learning advances equity when it values social and emotional growth alongside academic achievement, takes a cultural lens on strengths and competencies, and equips students with the power and skills to address injustice in their schools and communities.
Learn More
A student describes why she advocated for her school to offer the new AP African American Studies course and how she worked with school administrators and others to make it happen.
"Lacks an educational purpose." This is what Florida's Gov. Ron DeSantis said about the College Board's pilot Advanced Placement African American Studies course, a revolutionary class that brought diversity into our schools Eurocentric curriculum.
Legacy of Racism in Education
We all know that race is a major factor in almost every aspect of our nation's history. We all know that even with the progress made since school integration a student's race impacts their experiences daily. Many times I have heard people say, "What can we do to fix this issue?" However, is this an issue that can truly be fixed? The idea of American exceptionalism and the inferiority of other cultures, races, and ideas have been ingrained into our society since 1492 when Columbus stumbled upon already established Indigenous territory. He claimed the land for Spain and later tried to conquer it, causing the uprooting of a people with a vast and proud history.
So, maybe the question isn't how can we fix this issue, but how can we improve the understanding and value our society puts on other cultures? What can we do to incorporate more thoughtful discussions of other points of views despite our current state where acts of racial injustice are a part of daily life? Maybe we start by establishing an early foundation of equity, especially in our schools where students learn the basic skills that guide their behavior and actions throughout life. Because of this great impact, it is important that schools consistently incorporate diversity into their curriculums, not just for one class or a single month, like Black History Month or Hispanic Heritage Month, in order to foster more accepting mindsets in students early on.
Thus, when I stumbled upon a New York Times article about an AP African American Studies course I immediately told my parents. Curiosity filled my head, and I couldn't stop smiling as I reread the article to make sure I wasn't dreaming. My parents were just as interested and happy as I was, so much so that my dad told me I should try to get the class implemented into my school's curriculum. This is how my advocacy journey for this course started.
My Advocacy
The next day I started to plan. I got over 100 signatures from my fellow classmates and worked with the advisors of my school's Black Student Union to discuss the best way to approach the administration about the course.
Then I met with my principal and expressed my desire for this class, the need for this class, and the impact this class would have on so many students. I explained to my principal how I am usually one of the only people of color in my AP and honors classes. I stressed the impact of not having a core class teacher that looked like me since 4th grade has had on my education. For me, being taught history from a white point of view and not expanding to include African American experiences decreases the amount of minority voices I heard in the classroom. This makes it seem like my culture's perspective is not as important and does not deserve to be listened to or discussed. This can discourage minority students from sharing in class and furthers the ongoing achievement gap between young minority students and white students. However, the AP African American Studies course is a class nothing like we've seen before. This class encourages all students to take an AP course and hear history from a different point of view: the point of view of people that look like me and the struggles they face daily, a point of view that has been suppressed by the plague of Eurocentrically dominated curricula nationwide since the beginning of the education system itself.
My principal agreed with what I was sharing with him, and told me there were already discussions on the subject. After that, I continued meetings with the principal and the school's curriculum coordinator to talk about the progress being made. I can report that Advanced Placement African American Studies is being offered at my school this year and I'm looking forward to being a student in the inaugural class.
A student with an idea was the first step and the school administrators being open to talk with me and truly listen to what I had to say made this endeavor a success. Thus, it is necessary for students, parents, faculty, and administrators to work together in order to improve the learning environment in our schools.
The Significance
It is important to take advantage of any and every opportunity we can in order to dismantle racial injustice in our schools and make strides on the challenging path to true equity. This class will set a precedent for other courses to be created that focus on a minority perspective, a different side of the story, a side that has often been suppressed and under-represented in the classroom.
When people refer to a revolutionary class as something that "lacks an educational purpose," it is just more fuel for youth and adults to keep fighting for racial justice, it is not a deterrent. Until the diversity in the population of students is reflected in the diversity of courses offered at schools we should not rest!
---
Photo at top courtesy of High Tech High.