Designing for Equity
Transforming Schools through Whole-Child, Hands-On, Community-Based Education
June 7, 2019
Topics
Social-Emotional Learning
Leadership
School Culture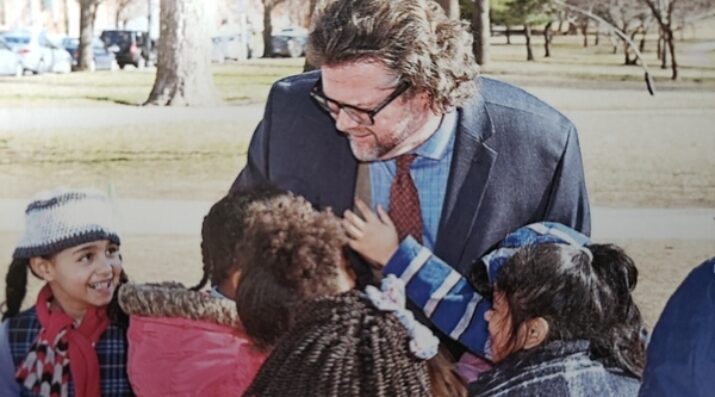 Designing for Equity
Designing for Equity
Together, educators are doing the reimagining and reinvention work necessary to make true educational equity possible. Student-centered learning advances equity when it values social and emotional growth alongside academic achievement, takes a cultural lens on strengths and competencies, and equips students with the power and skills to address injustice in their schools and communities.
Learn More
This Baltimore school relied on hands-on, culturally relevant learning; true community and family engagement; and lots of fun to transform itself and better serve each child.
When I moved to Baltimore more than 25 years ago, I came to a city actively looking for solutions. The headlines were defined by teenage pregnancy, addiction, and violence. I was fortunate to begin my career teaching special education at the Paquin School for Teen Mothers. The school treated students and their young families as leaders—they provided medical services and child care along with instruction that integrated the challenges of parenting with traditional academics. Staff nourished student wholeness that went beyond grades and test scores. It was an inspiring example of a school doing things differently and making progress on behalf of Baltimore's residents.
Last month I received the Heart of the School Award, the annual awards event in Baltimore honoring Baltimore public school principals for their work based on nominations from the community.
The nomination led me to reflect on my experiences at Paquin and my current work as principal at Patterson Park Public Charter School. Like Paquin, my staff and I work every day to create a school environment where learning is thematic, culturally relevant, and grounded in the world around us. School becomes an exciting place to be, and challenges become interesting instead of daunting. Learning becomes fun and joy permeates our school.
This approach has had an impact. Patterson Park Public Charter School, and its students, have gone from one of the lower-performing schools in Baltimore to near the top. Our school has a waiting list of hundreds of families hoping to enroll their children, and we hope to expand to an additional site. Our whole-child approach is founded in four tenets:
1. Deliver a hands-on, thematic, culturally relevant, and interdisciplinary curriculum: At Patterson Park Public Charter School, we're using projects and out-of-school trips that resonate with students' experience and encourage deeper learning. Second graders are designing candy bars in collaborative groups, where they use their math and writing with presentation skills in authentic ways. Students take trips to the nearby park and neighborhood spaces, where they make real-life connections between the content they are learning and their neighborhood, community, and city.
2. Help children find their voices: We ensure that students have outlets to express themselves and their beliefs. We prioritize often under-funded music and art programs and have recently integrated 3D printing, coding, and robotics into our culture. Teachers create projects and learning experiences that support and amplify student creativity and perspective.
3. Help students become stewards of the future: Through service trips, advocacy experiences, and civic participation, we're emphasizing that students have a stake and a say in their and their community's future. We collaborate with immigrant families to understand their rights while asking our students what matters to them and what changes they want to see. This advocacy, whether around gun control, school funding, or city issues, become part of the learning experience.
4. Ensure that all students feel challenged and supported: We remain flexible, try new things, and give staff autonomy so that every student, no matter their talent level, is challenged and is learning. The supports are both in our words (each morning we share that students are loved) and through tangible actions by providing such things as eyeglasses, dentistry, and mental-health services on campus.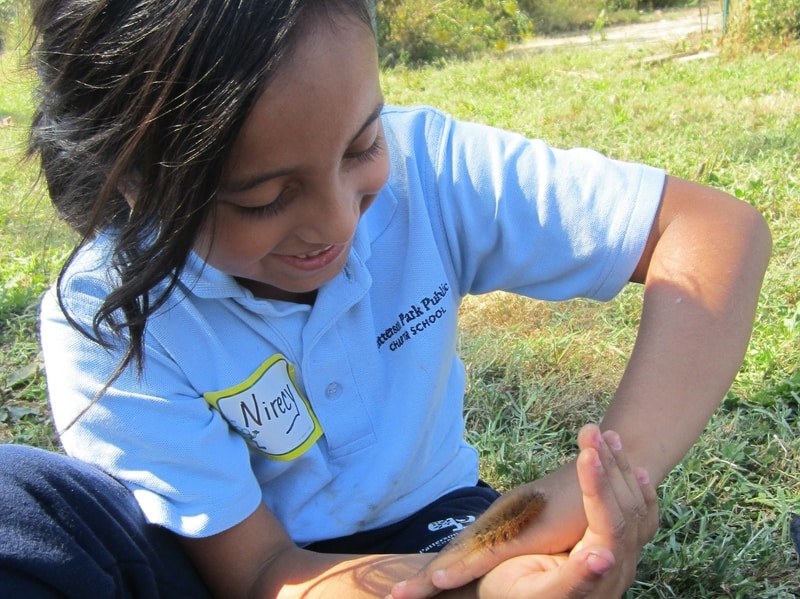 A Patterson Park Public Charter School student explores wildlife during science class in the park. (Courtesy of Patterson Park Public Charter School)
In my dozen years guiding this whole-child approach, I have found the following tips to be crucial:
1. Listen to and involve school communities: It's the community that will let you know how your teaching translates to the children and families you serve. Families have a rich understanding of the challenges and successes faced by the community and our children. They should be a resource as we seek to educate the whole child. We emphasize transparency to parents—sharing our successes but also our failures, with plans for improvement. And we work with them on how to advocate for their children's futures. It is crucial to have parents in leadership positions at the school and to encourage an active parent group.
2. Make learning real through partnerships: Incorporating community businesses and leaders into the learning process turns the classroom into something more than a room with four walls. It makes connections for students about why they are learning something. A few examples: We've brought in architecture firms to brainstorm with our students on redesigns for a community center. We work with renowned Baltimore chefs to introduce students to flavors and guide them in nutrition, followed by a trip to a local farm to see where this food came from. As I say over and over to students and staff: The city is our classroom, and the world is our future.
3. Celebrate learning and have fun: Having fun as a school leader or teacher sets the tone for students. At Patterson Park, we're celebrating successes, laughing, and learning while we do it. One recent example: I officiated a "wedding," attended by our pre-K students, between the letters "q" and "u." There were families present, and we even served cake. We know our kids need to know letters and sounds, but we have to celebrate that learning! Learning and education is a blast, and we need to show that to our students.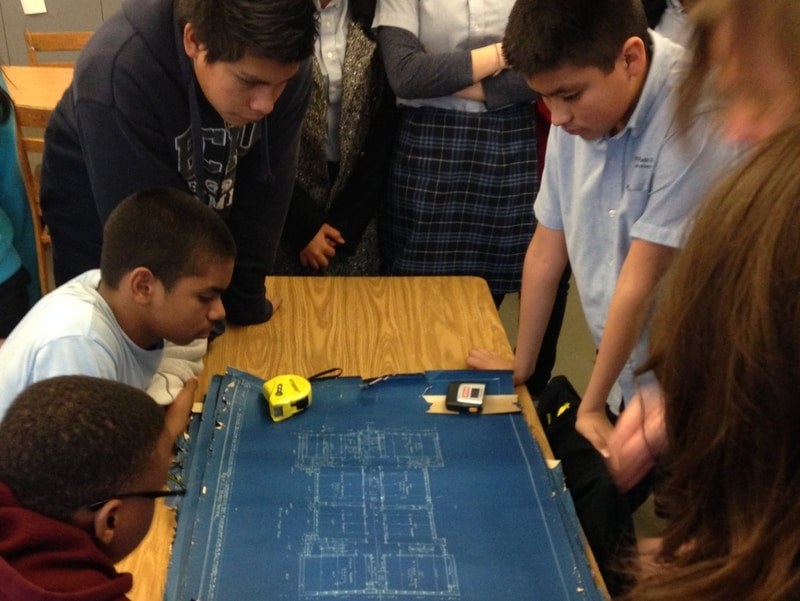 8th grade Patterson Park Public Charter School students review designs for the new Patterson Park community center. (Courtesy of Patterson Park Public Charter School)
A whole-child educational approach helps students see that learning is not a finite process happening only in school and culminating only in grades. It illustrates that learning is life, and school can be a gateway into new interests, connections, and passions. Students aren't simply students. They are young people who need loving, committed adults to create a school community that supports their personal and academic development so that they have the knowledge and skills to choose who they want to be, in one year, five years, 10 years, and beyond.
---
Photo at top: Principal Chad Kramer and students say hello at recess. (Courtesy of Patterson Park Public Charter School)